When you start your car, you expect to hear the pleasant purr of your motor as soon as you turn the key. 
But unusual engine noises, whether at startup, while driving, or while idling, is often quite alarming.
So, what does an engine knock sound like? That's what we are to discuss here along with the possible causes of engine knocks and fixes.
What Does Engine Knock Sound Like?
Almost everyone is familiar with metallic tapping sounds, and that's what an engine knock sounds like. Most frequently an engine knock sounds like some metal balls being rattled in a tin can.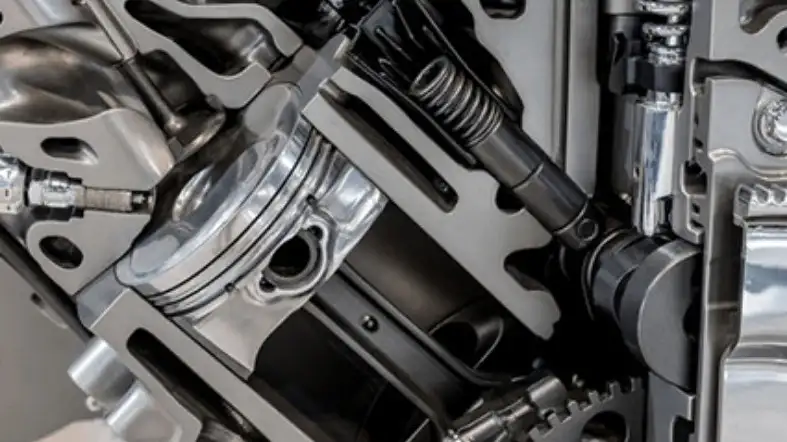 What Is an Engine Knock?
The cacophony of noise we hear from an automotive engine is caused by a large number of moving components inside the engine. Not every sound is a matter of concern. 
But, it's time to pay attention if you notice strange noises.
For instance, a faulty tappet or stuck valve may cause a quiet, pulsating sound.
You will notice the noise when you press the gas pedal. The more pressure you put on the pedal, the more the noise increases.
The ignition timing may be wrong if you hear a louder banging sound or observe a loss of power. 
When starting the automobile, you may hear a rattling sound followed by a louder banging sound, which might help you figure out what's causing the incorrect ignition timing.
It will take longer to fix a rattling noise coming from the engines underneath.
Most drivers are unable to distinguish between banging from the crankshaft or detonation and noise from the piston rings.
They lack the necessary information. Taking your car to a reputable service facility would assist you.
Remember, having an engine that makes a loud knocking or pinging noise is a sure sign that something is wrong.
Costly engine repairs are likely if you hear knocking that becomes louder and finishes with a boom. These types of engine knocks are often accompanied by metallic screeching or grinding.
Most importantly, an Engine knock that combines the check engine light is a strong sign that you should do some maintenance or take your car to a repair facility as soon as possible.
What Causes Engine Knocks?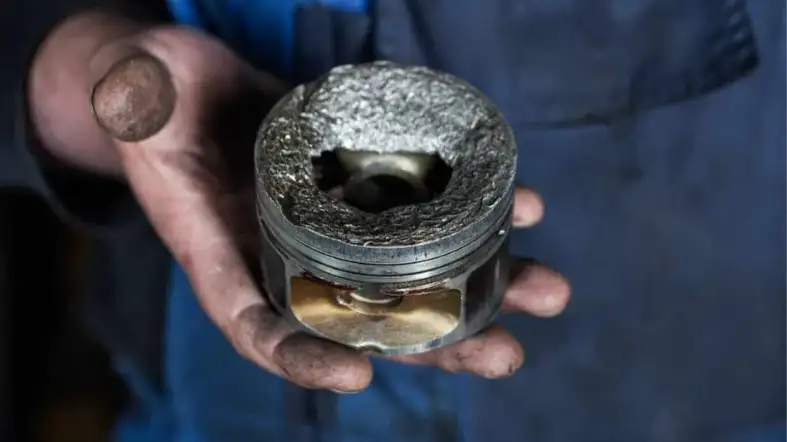 Now, this part is very important for every car owner to know.
If you are likely to know what's causing the engine knock, you would be able to take the necessary means to prevent further damage to your car.
Among a lot of causes of engine knocks, the most common ones are:
Low Octane/poor-grade octane:
If you notice an engine knock, you may have low octane in your car.
There is a simple explanation for this: You are using the wrong type of gas in your car.
The higher the octane grade, the more compression that gasoline can endure before it ignites some automobiles.
Essentially, this implies that if you fill up your car with lower octane gas when it calls for higher octane gas, you risk harming the engine.
Always assume that your car does not require the cheapest gasoline. Besides, consult your vehicle's owner's manual to determine the type of fuel it requires.
While choosing lower octane petrol may save you money in the short term, you may wind up spending more in the long run if your engine suffers damage as a result of your ongoing usage of lower octane fuel.
Bad Knock Sensor: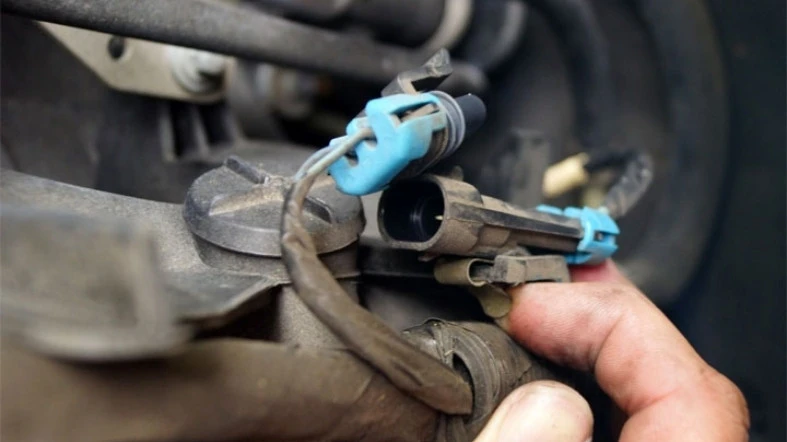 An engine banging sound can nearly always be caused by a defective knock sensor.
In many modern cars, there is an automatic sensor that can tell if the engine is jolting. It can tell how much air and how much fuel is in the tank. 
The sensor checks to see if everything is going well with the injectors and ratio. They, on the other hand, can be bad and make the engine sound like it's jolting, but this can happen.
Deposits of carbon:
The deposits rate of carbon can also result in soft engine knock. This occurs when the engine's compression ratio changes, resulting in a knocking sound.
Although gasoline is supposed to include carbon cleaning agents, carbon deposits continue to build. This can potentially result in cylinder issues.
Faulty Spark Plugs: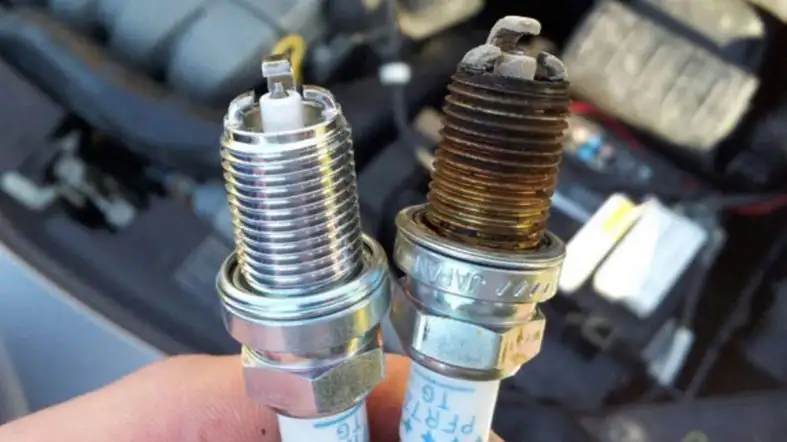 Changing your spark plugs may help solve your engine's squealing problem.
The combination of air and fuel in the cylinder is ignited by spark plugs. Spark plus is a fuel-saving additive that increases engine performance. 
Engine banging is more likely to occur if your spark plugs aren't performing properly.
Based on the car model and faculties, you have to change the spark plugs combination on a regular basis. I would recommend changing it after every 30,000-35,000 miles.
Worn Bearings:
A rod knock may be the source of your engine's knocking noise. The bearings on the rods enable for smooth movement of the pistons.
It's possible that worn-out rod bearings will cause the piston to rattle. Thus, this will lead your engine to knock.
Lean Air-Fuel Combination:
The combination of compressed air and gasoline is ignited by a spark. But if there is a lean fuel-air combination, many problems may occur.  
Due to a lack of flammable material, many detonations and a banging sound will be the most likely result.
FAQs about engine knock sound:
Can Cylinder Head Cause Engine Knock?
Yes, it can cause heavy engine knock if you don't lubricate the cylinder head properly.
Is A High Combustion Ratio Bad For A Car?
Due to the higher temperature in the combustion chamber, the high combustion ratio is bad for a car.
An out-of-synch explosion follows, which results in a banging sound as a result.
Can You Drive A Car With A Knocking Engine?
Yes, but it's not going to be very far. Knocking an engine generates a lot of noise, and the sooner you fix it, the less you'll have to pay for it.
In the absence of oil or automatic oil, a critical engine component will fail dramatically.
Final Words:
Healthy engines are often sought by car owners. But sometimes you will also hear unusual noise and face engine issues.
As you now know what an engine knock sounds like and how many reasons there could be behind it.
Don't forget to make an appointment with your car's technician if the engine knock persists.