Why Does My Engine Rattle When I Accelerate?
The rattling sound in the engine is one of the most irritating problems you can face while driving. People often ask, " why does my engine rattle when I accelerate?"
Undesirable sounds in your engine may be an indication of its bad condition. So, you must know the reasons to save your engine.
This article will answer your question as well as help you to keep your engine safe. 
Why Does My Engine Rattle When I Accelerate?
There can be many reasons behind the rattling sound while accelerating. It depends on from where the sound is coming.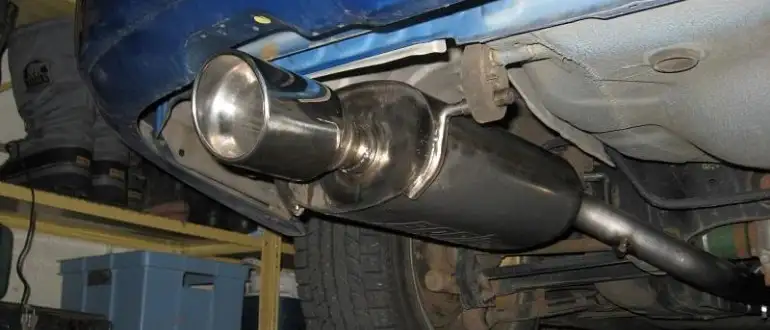 If the noise is coming from under your car, it could mean that something has come loose, like your exhaust system or catalytic converter. 
If the noise seems to be coming from under your car's hood, it could be a problem with your oil level or another part.
 If the noise seems to be coming from inside the car, it's usually not a big deal. Most likely, it's just a loose piece of something in your car's trunk or glove box.
You have to take immediate steps to detect the problems from the source of the rattling sound.
Common Causes Of Rattling Sound When You Accelerate
Problems With The Valves Train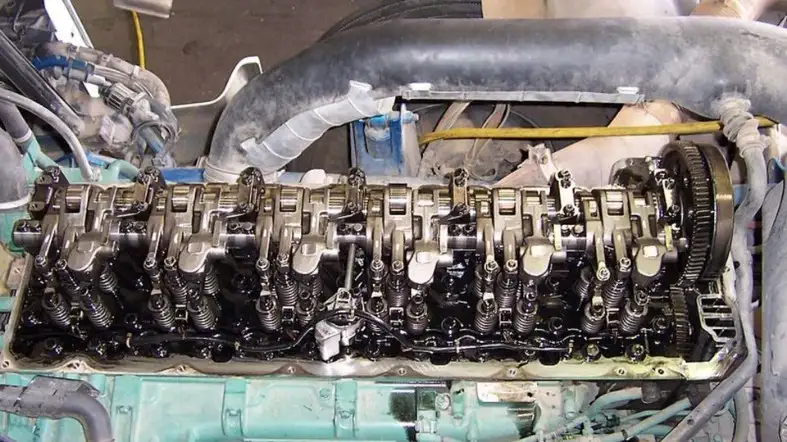 When you speed up the car and hear noises that sound like bottles clinking together, the noise is caused by a valve train that is hard to move.
Some experts call this noise "carbon rap," and it comes from valves and hydraulic lifters that are worn out or stuck. 
Carbon rap is caused when the mixture of air and fuel inside the motor starts to burn too soon. It can also be caused by dirty oil or fuel that doesn't have the right octane for your car.
If you know for sure that the rattling sound is coming from the valve train, check the oil. Even better, change the oil and see if that solves the problem.
Also, make sure you are using the right fuel with the right octane level.
Check the manual for the owner. If your car needs 95 octane gas, you should always put that kind of gas in it.
If you use fuel with a lower octane number, the engine will run less well and make rattling noises when you speed up.
If the problem doesn't go away, you should also check the engine's EGR valve and ignition timing. Rattling sounds can also be caused by problems with the engine ECU or knock sensors.
 In the worst cases, the hydraulic lifters and valves will need to be replaced. This will mean that the motor will need a mild or top overhaul.
If you're lucky, all you'll need to do is adjust the valves. If you're not sure, it's still best to talk to a mechanic.
Broken Motor Mounts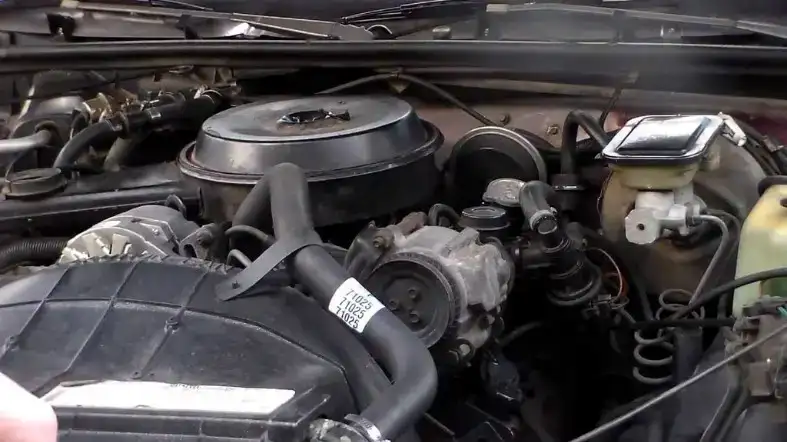 Unless there are major problems with the engine or transmission, rattling sounds when accelerating can also be caused by broken engine mounts.
 The metal and rubber engine mounts hold the engine in place in the engine bay and reduce engine vibrations.
Bad engine mounts can also make your car make noise when you drive over potholes.
The best way to see if the engine mounts are broken is to raise the car and have a skilled mechanic look at it. This is not a big problem that will cost a lot of money to fix. 
Your problem will be fixed when the mechanic replaces the engine mounts with new ones. Keep in mind that the transmission mounts will also make noises as they wear down.
Broken Heat Shields
Broken heat shields can also cause rattling sounds when accelerating.
Depending on the make and model of your car, heat shields are in the exhaust manifold, in the exhaust pipes underneath, under the gas tank, and in the back near the muffler. 
If the noise is coming from under the car, it could be a sign that the heat shield or exhaust is broken.
Some problems can also be caused by heat shields that aren't on tight enough. This is easy to fix with a spot weld.
Broken belt pulleys
If there is a constant rattling sound when you speed up, it could be because the belt pulleys are worn out or broken. 
As the engine speed goes up, the pulleys will spin faster. Damaged pulleys can also make the engine make noises even when it's just idling.
Check to see if the noise is coming from the pulleys for the V-belts.
Low Level of Engine Oil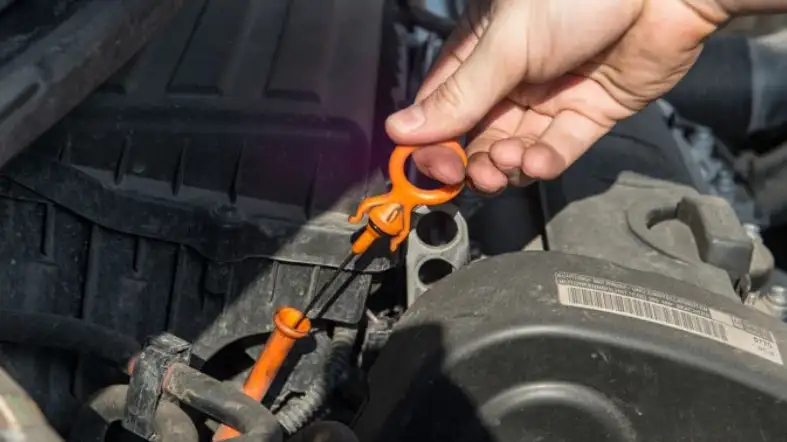 A low engine oil level indicates that your engine is not receiving enough oil and is not properly lubricated. 
Without proper lubrication, friction between the engine's internal components will increase. When accelerating, this can cause rattling noises from the engine.
Simply locate your car's engine oil dipstick to check this. Pull it out and wipe it down with a rag. After that, reinsert and remove the dipstick to check the indicators on the dipstick. 
It will include a minimum and maximum level indicator. Check the color of the oil as well; if it's black and thick, it's time for an oil change.
This indicates that the engine oil is old and will not be as effective in lubricating the engine.
Most cars require an oil change every 3,000 to 7,000 miles, but some cars with synthetic oil can go up to 15,000 miles before needing to be changed.
FAQs about Rattling Sound While Accelerating
How To Detect A Rattling Noise While Accelerating?
To diagnose a rattling sound while accelerating, bring a friend along for the ride and have them sit in the passenger seat and then in the back seats to see if they can pinpoint the source of the rattling noise. 
This can help you determine whether the noise is coming from underneath the car, the engine bay, or the car's interior.
How Much Does It Cost To Repair A Rattling Noise While Driving?
The cost of repairing a vehicle that makes a rattling noise when accelerating depends on which component is causing the problem.
Simple problems, such as a worn-out tensioner, will cost between $100 and $200. If your case is more extensive, such as a faulty torque converter or a valve train problem, you can expect to pay well over $500.
The most accurate quote is obtained by visiting your local certified mechanic and having them properly diagnose the problem. 
Can I Drive A Car That Makes A Rattling Sound?
The ability to drive a car with a rattling noise is ultimately determined by what causes the rattling noise.
You should be fine driving the car for minor items that you know will not impair the vehicle's driveability or cause more serious problems. 
If the rattling noise is alarming or comes from the engine bay, you should pull over and have a professional inspect the vehicle.
What Happens If I Don't Fix My Car's Rattling Noise?
If you do not repair a rattling component, it can lead to more serious problems later on. This can range from a heat shield blowing out a tire to an engine knock worsening and destroying your engine. 
As a general rule, you should have your vehicle inspected as soon as possible after hearing a rattling noise to ensure that you and other drivers on the road are as safe as possible.
Final Thoughts
You are now satisfied with the answer to the question, "why does my engine rattle when I accelerate? Aside from engine, exhaust, and tire noise, your car isn't supposed to make any noise while driving. 
Hearing a rattling noise while accelerating can be quite unsettling. But, hopefully, this article has assisted you in determining what caused the noise.
Take these pieces of information and step into the next phase of solving your problem.