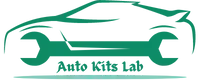 Welcome to Autokitslab, a website dedicated to providing informative and helpful content related to the automotive industry.
Our goal is to simplify complex automotive topics and encourage the use of math and numbers in everyday decisions.
We cover a wide range of topics, including car maintenance, repairs, purchasing, and more. Our articles are designed to be accessible to both beginners and experts, providing valuable information and insights to all readers.
Principles
At Autokitslab, we prioritize the following core principles to ensure that our content is trustworthy, precise, and accessible:
Reliable information:
Our content is based on verified sources and the knowledge of our experts in each automotive category.
We rely on high journalistic and scientific standards to provide you with accurate information, and we use accessible language to make the content easy to understand.
Continual monitoring and updating content:
We perform regular audits for content that may change with time, such as new automotive technologies and regulations.
We ensure that our content is up-to-date and accurate, and we make updates as needed to reflect the latest information.
Listening to feedback:
We value your feedback and are committed to incorporating it into our content. If you have any questions or suggestions, please do not hesitate to reach out to us through our contact page.
Editorial process:
Every article on our website must independently pass an elaborate process of reviewing and proofreading to ensure they uphold our quality standards and principles.
Our content has multiple people behind it: expert authors and reviewers from various fields of study and professional proofreaders.
Authors and contributors
Our authors are carefully selected for their expertise in specific aspects of the automotive industry, and we provide them with ongoing coaching and training to maintain our high-quality standards.
We hope that our content helps you make informed decisions about your vehicle and empowers you to take control of your automotive needs. If you have any questions or feedback, please do not hesitate to reach out to us through our contact page.