Engine Idling is a common occurrence among car drivers. Here a question arises, " is prolonged idling harmful to a diesel engine?" 
There is a direct effect of idling on your engine. So, you must know the proper duration of idling.
This article will answer your question as well as let you know the effects of prolonged idling of a diesel engine.
Is Prolonged Idling Harmful to a Diesel Engine?
Yes, prolonged idling is harmful to a diesel engine. Most engine manufacturers say that diesel engines shouldn't run for more than 3 minutes before being driven.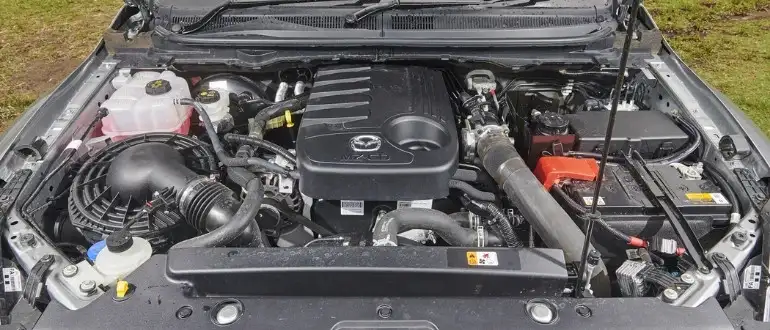 If it is prolonged, engines are turned off, fuel is wasted and the air gets dirty. Because of this, an idling diesel engine puts out much more pollution than it would if it had the same amount of fuel.
 When there are bugs in the engine, the soot builds up and gets very heavy. When all the engines burn, they make a huge cloud of black smoke.
Effects of Prolonged Idling on Diesel Engine
Excessive Leakage Of Gas And Incomplete Burning Of Fuel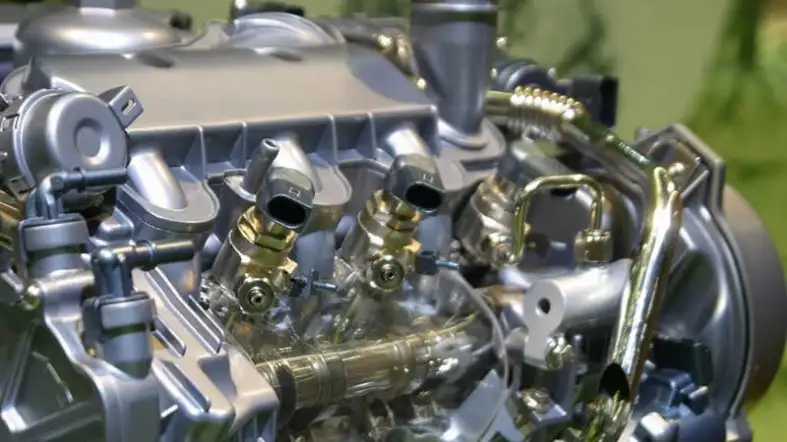 Pistol rings doesn't get to scope to expand when you idle for a long time.
When piston rings don't expand enough, there isn't enough sealing between the rings and the liners. This lets compressed gases leak out.
Incomplete burning of injected fuel, leaving unburned fuel in the combustion chamber and passing the unburned fuel to the engine sump through the space between the piston ring and the liners.
Does A Diesel Engine Have A Catalytic Converter?
Liners can not hold oil and wears away oil film
When fuel starts to flow through the space between the piston ring and the cylinder walls, it cleans the piston rings and cylinder liners and dilutes the lubricating oil. 
This causes the liners to gradually get a shiny, glazed surface, which wears away the crosshatch marks that hold lubricating oil.
Glazing not only causes the liners to lose their ability to hold oil but also slowly wears away the oil film. 
It makes the piston rings to wear out faster and the engine to lose compression.
This makes the space between the liner and the rings even bigger, which lets a lot of compressed gas leak into the crankcase and causes too much blow-by.
When there is too much blow-by, the engine loses power and compression pressure, and it takes time to fix. If the same thing keeps happening, lube oil will be thrown through the exhaust gases 
Carbon Built Up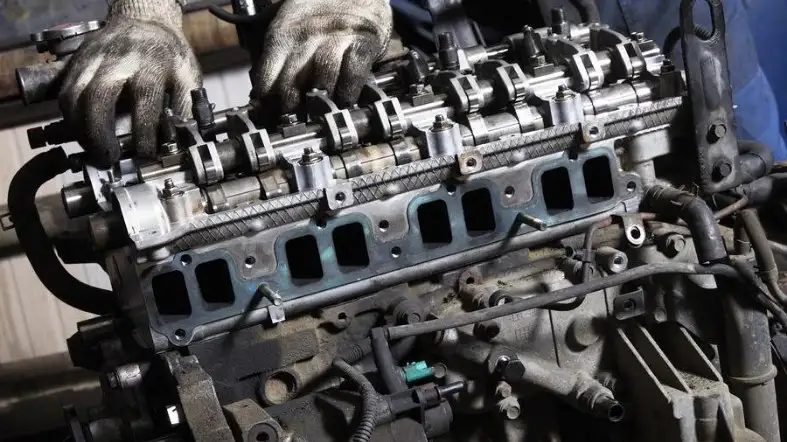 Poor burning or compression causes too much carbon to build up in the grooves of the piston rings, the piston crown, the ring band, the cylinder head, the valves, the injector tips, etc.
Extra carbon leads to piston rings getting stuck in grooves, gas leaking between valves and valve seats, bad fuel spray because injector spray holes are blocked, and all of these problems getting worse and the engine losing power.
Diesel gets mixed with Lube oil
Diesel dilution in the engine causes a drop in the viscosity of the lube oil and washes out the bearing surfaces.
 This lowers the pressure of the lube oil, kills the oil film, and causes metal-to-metal contact between the moving parts.
This leads to faster wear of the bearings and journals and an early engine overhaul.
When diesel is mixed with lube oil, the parts of the lube oil pump wear out faster and the pump works less well.
Excessive Emissions Of Harmful Gases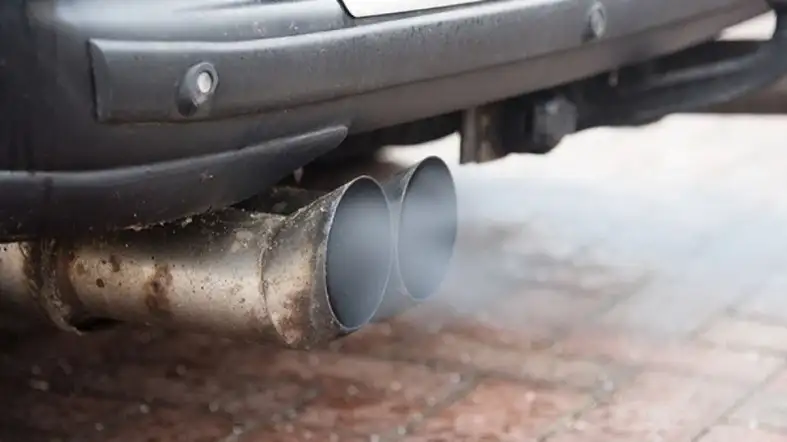 Carbon monoxide, nitrous oxide, carbon dioxide, sulfur dioxide, particulate matter, and other harmful chemicals are released into the air through exhaust gases when gases are burned incorrectly. This is bad for public health.
Waste of Fuel
When a diesel engine is running at idle, it will wear out 60% faster than when it is running normally.
If the engine keeps running when it's not doing anything, it wastes fuel and drives up operating costs for no reason.
How to Minimize Idling to keep your diesel engine safe
Turn Off Engines After 10 Seconds Of Idling.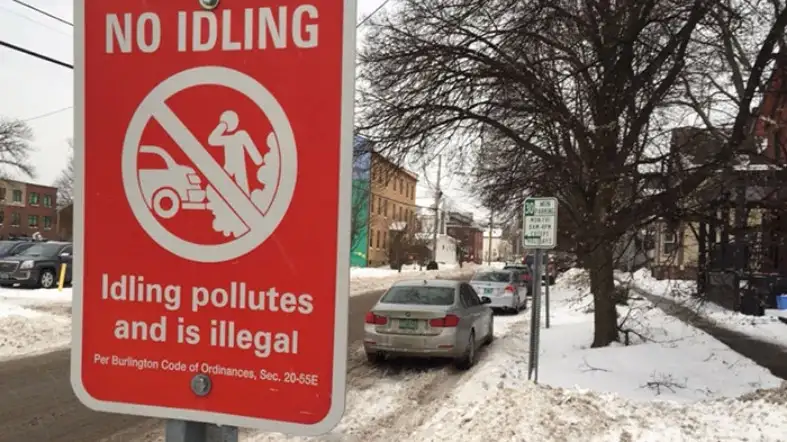 Restarting a vehicle does not consume more fuel than idling it for more than 10 seconds. While it's a must  that drivers will agree to turn off their engines at long traffic lights
There's no reason for them to leave it running in the parking lot while they run an errand or stop by a store for a snack. It affects the systems.
If you were talking about parts and components outside of the engine, like your battery and starter motor, they would have less damage than the engine.
Warm up engines by driving rather than idling
The best way to warm up a vehicle's engine is to start slowly and avoid excessive engine idling. The vehicle is safe to drive after only a few seconds, and the engine warms up twice as quickly when moving. 
This is also the most effective way to get your vehicle's heating and cooling system to deliver warm or cold air more quickly.
Install Auxiliary Power Units in Trucks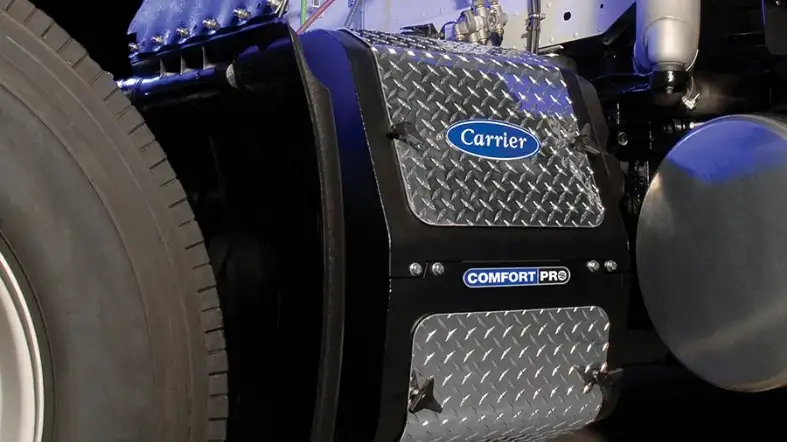 For the trucking industry, an Auxiliary Power Unit (APU) is an amazing process. The main engine of a truck is large and bulky, and its primary purpose is to provide enough power to pull heavy loads over long distances.
 An APU is much smaller and is intended for smaller tasks such as powering a phone or laptop or keeping the heating and air conditioning on.
They consume significantly less fuel than the main engine.
Implement Auto-Stop/Start Technology and GPS tracking
Auto start/stop technology automatically shuts off the engine when a vehicle comes to a complete stop to reduce idle time. When the driver taps the gas, it automatically restarts.
By tracking driver activities and keeping a log of hours of service (HOS) and how drivers use their vehicles on the job, GPS tracking for fleet vehicles can help with unnecessary or excessive idling. 
From here, you can identify bad habits like excessive idling, giving you the opportunity to address the issue.
FAQs about Prolonged Idling
Are Hours Of Idling Bad For Diesel Engine?
If you leave your car running for more than an hour, you may waste almost a gallon of gas. Oil is used to boil. When your car's engine isn't running, oily air gets pushed around and burned. 
Over time, letting your engine idle will wear down some parts. This could make your head gasket, spark plug, or cylinder rings stop working for a while.
Does A High Idle Speed Improve Diesel Engines?
If your engine is fairly new, you should never let it idle for more than 3 minutes. On highways, going fast wears out engines more than stopping and letting the engine run.
High idling could hurt your engine, which would be very expensive to fix. Stop letting your cars idle and just turn them off to save time, money, and the environment.
Can Letting The Engine Idle Only Hurt The Diesel Engine?
There is a rule that says you can only let your car idle for ten seconds. After ten seconds, you are already wasting more gas than if you had just turned the engine back on.
Too much idling also does a lot of damage to the parts of your engine, such as the cylinders, spark plugs, and exhaust systems.
If you were talking about parts and components outside of the engine, like your battery and starter motor, they would have less damage than the engine.
Final Thoughts
We hope you have got your answer regarding, " is prolonged idling harmful to a diesel engine?". To ensure the safety of your engine, prolonged idling should be avoided as much as possible.
The effects of prolonged engine idling is not desirable and it increases the chances of costly repair. To save your money, take the steps we have discussed above to avoid idling.