What Causes Engine Backfire When Starting?
Engine backfire is a significant sign that your car's engines have some problems. If you notice an engine backfire when starting the car, you need to do the inspection as early as possible. Otherwise, it can damage your expensive engine.
Besides, backfires waste a lot of fuel. Luckily technology upgraded, and nowadays, the latest cars are controlled with a precision that rarely faces engine backfires. But if a backfire happens, that means you need an urgent check-up or technician help to avoid damages.
You must be curious to know what causes engine backfires when starting. Here we will explain all the possible reasons for engine backfire and take a look at the reasons to know when you need to take expert help to avoid loss.
What Causes Engine Backfire When Starting?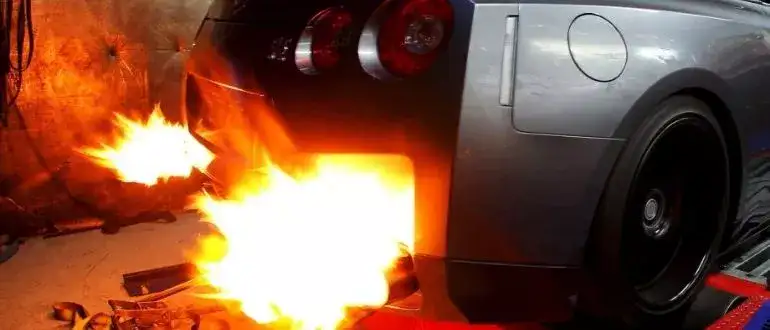 There are several possible reasons that can create an engine backfire when starting. The most common reasons are:
Cause 1: Bad Engine Timing
When the combustion process happens outside the engine's combustion cylinders, that create a backfire. At the right time, fuel and air are mixed in the right ratio inside the cylinder. This mixture flames up a spark that actually starts your vehicle.
When the timing of the spark is a bit late, the unburnt fuel and air can flow through the exhaust. This fuel is ultra-hot, and when it reaches the tailpipe, it mixes with the outside oxygen that is highly flammable.
As the fuel comes in exhaust instead of the engine, it creates a loud bang and often backfires coming from the exhaust top. This type of issue occurs in the old model vehicles. But modern car's engines timing is precisely controlled by computer so it has less risk of wrong timing in the engine cycle.
As a result, most modern engines are capable of finishing 100% of fuel in every combustion time. But an older engine that comes with distributor caps often creates this type of backfire.
Read More: What Causes An Engine To Backfire Through The Intake?
Cause 2: Wrong Fuel Mixture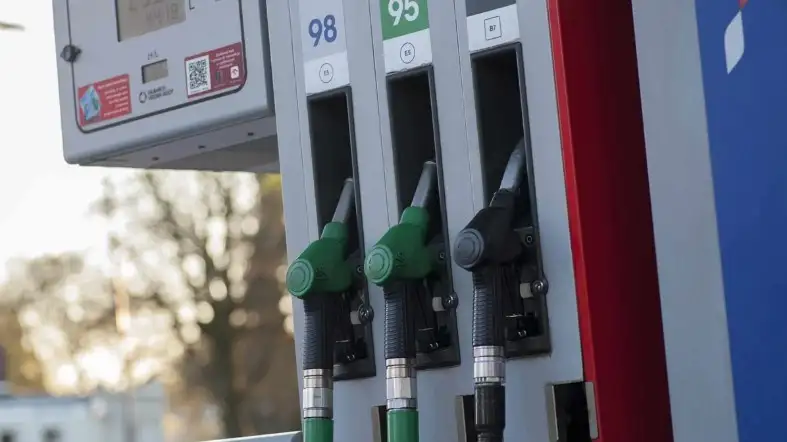 Wrong fuel mixture is the most common cause of backfires. Even it can create a backfire in a modern car. If your engine gets too much fuel without air, that can leave extra gasoline vapor. As the spark chamber is unable to utilize all the fuel, the extra vapor will move to exhaust and make a backfire.
When your engine air filter is blocked, or you have a faulty mass airflow sensor, you can face this type of poor fuel ratio. It impedes the oxygen from entering the cylinder.
However, it can also happen due to leakage on fuel injectors. Due to leakage, the fuel injector will pour too much fuel into the engine. That not only increases the risk of engine damage but also spoils a lot of fuel. So you should take professional expert helps to solve this problem.
Read More: What Causes An Engine To Backfire Through The Exhaust?
Cause 3: Much Airflow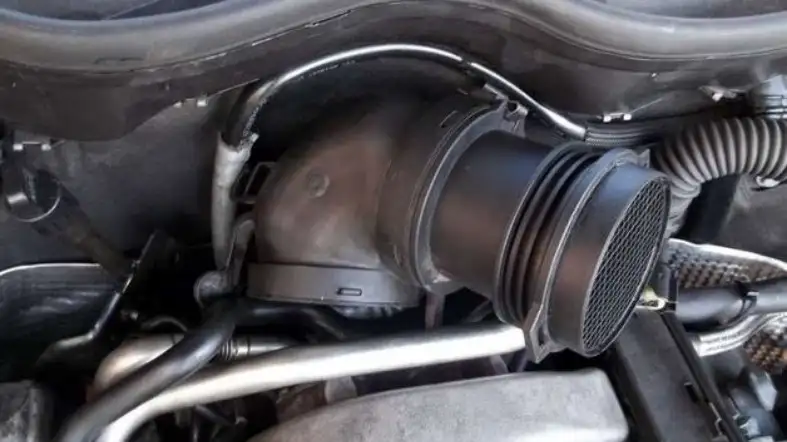 Earlier, we talk about what happens when the ratio of fuel increases too much without adequate airflow. Now we will focus on too much airflow without enough fuel.
If the cylinders contain too much air with low fuel, the spark also fails to utilize all the fuel. Then the remaining fuel will again enter into the exhaust and create a backfire there.
If your vacuum contains leakage, it allows the engine to absorb too much air. Besides, when the fuel injector is blocked, it also fails to add the right amount of gasoline into the cylinder. However, if your fuel pump is damaged, then there is also a possibility of failing to pump enough fuel into the cylinder.
Read More: What Causes A Car To Backfire On Acceleration?
Cause 4: Engine Age
Well, if you use an older vehicle, it has a high chance of backfiring than a brand new model. The technology of older car engines is not controlled by computers, so you need a regular tune-up to get flawless speed.
You know in the latest cars there are no spark plug wires. It comes with coil-on-plug features that extend the consistency of the engine and control it precisely, which reduces backfires. On the other hand, in an older engine car, when you accidentally install spark plug wires in the wrong way, that causes a significant backfire.
Some classic cars provide carburetors instead of direct fuel injectors. When the carburetors need servicing or fail to operate the functionality, the cylinder won't receive the right amount of fuel, that is, resulting in accurate fuel and air ratio. So you face engine backfires.
Read More: 10 Signs of How to Tell if Engine is Damaged From No Oil
Final Thought
Hopefully, you get your answer on what causes the engine backfire when starting. We try to share all the common reasons behind the engine backfire while starting the ride. It will also help you to be careful to avoid this type of mistake or issue to prevent backfire.
Fortunately, modern technology minimizes that backfire risk and is capable of giving reliable rides than older cars.
Yet if you face a backfire when starting a car, don't waste your time. Take it to the nearest automotive servicing center to repair the car to avoid severe damages.