Engine backfires when starting can be alarming and confusing for car owners. Imagine you turn the ignition key, expecting a smooth and quiet start, but instead, you're greeted with a loud, gunshot-like noise from your engine. What just happened?
We'll delve into the reasons behind engine backfires during startup, providing you with valuable insights into this issue that plagues many vehicle owners.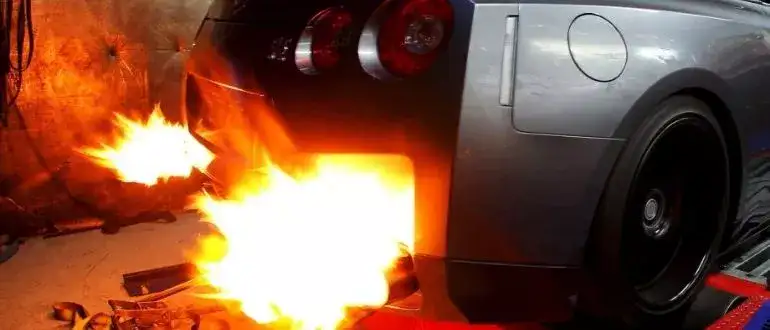 Common Causes of Engine Backfire
Here are some common causes of engine backfires:
Ignition Timing
Ignition timing is key for the engine's power. If it's off, you may face engine backfiring. This is because the spark plugs fire at the wrong time.
So, the fuel burns in the wrong place. When this happens, it makes a loud noise. This is known as a backfire.
People who know cars call this problem pre-ignition or detonation. It's when the fuel burns too soon.
It then explodes before the engine's cycle finishes. It's essential to have the correct ignition timing.
It helps the engine to work smoothly. This makes the car run in a stable way. Keep a regular check on your car's ignition timing. It avoids big problems in the future.
Fuel System Issues
Another cause of engine backfires is problems with the fuel system. The fuel system sends fuel to the engine.
If it sends too much or too little fuel, backfires can happen. Too much fuel is called a rich fuel mixture. Too little is called a lean fuel mixture.
Each of these causes the fuel to burn unevenly. This uneven burning can create an engine backfire.
The engine needs the right amount of fuel. It helps to keep everything balanced. A balanced engine means a happy and healthy car.
Regular checks of the fuel system are good. They ensure the right fuel amount is always there.
Exhaust System Problems
The exhaust system can also cause engine backfire. This system removes waste gases from the engine.
If it's damaged or blocked, it can cause a backfire. This is because the waste gases cannot leave.
When gases stay in the engine, they mix with fresh fuel. This mix can ignite and cause a backfire.
The exhaust system should be clear and in good shape. This ensures that waste gases can leave easily.
Regularly check the exhaust system to avoid this problem. This is crucial for the well-being of the engine.
Carburetor Troubles
Carburetor troubles can lead to engine backfires too. The carburetor mixes air with fuel. If it's damaged or dirty, it can mix them wrongly. This wrong mix can lead to backfire.
The engine needs the right air and fuel mix to work well. A clean carburetor ensures this. A dirty one can block the fuel's path.
This causes an uneven fuel and air mix. Checking and cleaning the carburetor regularly is wise. It keeps the engine running smoothly.
Air Intake Problems
Air intake problems are another common cause. The engine needs air to burn fuel. If air intake is blocked or leaky, it affects this process. It can lead to an engine backfire.
This is because the air and fuel mix becomes imbalanced. The fuel can't burn properly without the right amount of air.
Check the air intake system often. Make sure it's clean and clear of blocks. This ensures a steady airflow to the engine. A steady flow means a smoother run and less chance of backfire.
It's important to keep all these parts in check. Regular checks keep your car happy and healthy. And remember, a healthy car means a happy driver!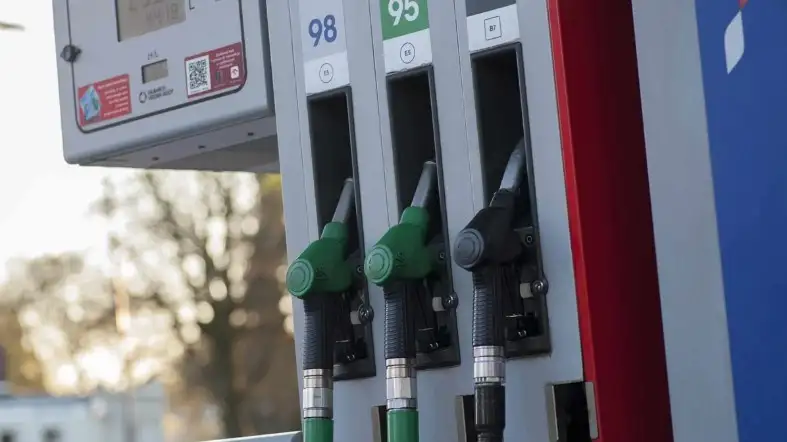 How to Prevent Engine Backfire
To prevent engine backfires consider the following preventive measures:
Fuel System Maintenance
A clean fuel system is paramount. Regularly use a fuel cleaner. This process is fundamental as it ensures no contaminants hinder fuel flow.
Contaminants disrupt the engine's operation, leading to backfires. Ensure the fuel is pure and free from impurities.
Regularly inspect the fuel filter. Replace it promptly when you notice it's contaminated.
A clean fuel filter guarantees uninterrupted fuel flow. Blocked or dirty fuel filters are common culprits for backfires.
Ignition System Care
The spark plugs need meticulous attention. Ensure they are always clean and replace them when they wear out.
Worn or dirty spark plugs impede the engine's start-up and may trigger backfires. Regularly examine the ignition wires.
These wires should be intact and functional. Wires in poor condition misdirect the sparks, causing premature fuel ignition, and leading to backfires.
Exhaust System Integrity
Maintaining a robust exhaust system is crucial. The exhaust system expels burnt gases away from the engine.
Regularly inspect the exhaust pipes for any holes or cracks. These imperfections can lead to gas leaks, mixing with fresh air and causing backfires.
Address any leaks immediately. Routine inspections are necessary to catch and address issues promptly, preventing severe damage.
Valve Timing Adjustments
Ensuring the right valve timing is vital for the engine's proper breathing. Incorrect timing results in the inappropriate burning of fuel, which is a precursor to backfires.
Regularly adjusting and checking valve timings promote engine longevity and optimum performance.
Rely on a professional to validate the valve timings, ensuring precision and accuracy.
Mechanical Components Inspection
Regularly inspecting the belts and chains is essential. They should be neither too tight nor too loose.
Incorrect tension in belts and chains disrupts the engine timing, a common cause of backfires.
Regularly scrutinize the intake manifold. Search for any signs of damage or cracks.
These faults allow excess air into the engine, altering the air-fuel ratio, which could initiate backfires. Immediate rectification of these issues is vital.
Regular Diagnostics
Frequently conducting diagnostic tests is a proactive measure to detect underlying engine issues.
Early detection is pivotal in addressing problems before they escalate into severe complications, which can include backfires.
Pay attention to the sounds your engine makes. Unusual noises often indicate underlying issues.
Seek professional advice promptly when you discern any abnormal sounds, ensuring the prevention of consequential damages.
Troubleshooting Engine Backfire
DIY Solutions
Backfiring engines are a sign. They tell you there's a problem. Maintenance is like engine food it keeps it healthy.
Always make sure to adjust the ignition timing. This is crucial. Ignition timing controls the engine's spark.
This spark starts the fuel burning. If it's off, your engine can backfire. So, keep it in check.
Replacing spark plugs is also vital. These little guys ignite the fuel. They can wear out. When they do, they cause trouble.
Backfires are one of those troubles. Change them regularly. This way, they won't cause bigger issues.
Every engine needs care. Regular checks and fixes keep it happy. A happy engine doesn't backfire.
So, maintain it well. Watch out for odd sounds or jerks. They are warning signs. Spot them early. It helps avoid serious damage.
When to Seek Professional Help
Some engine problems are tough. They are like puzzles. Fuel system issues and mechanical failures are big puzzles. Solving them isn't easy. It often needs a professional's knowledge.
The fuel system is like the engine's lunchbox. If it has problems, the engine gets no food. This leads to backfires.
Mechanical failures are broken engine parts. They can also cause backfires. When you hear a loud bang or pop, it's time.
It's time to find an expert. They have the right tools and knowledge. They can spot tricky issues fast.
Getting help early is smart. It stops small problems from getting big. A swift fix keeps the engine happy and healthy.
Cost of Repairs
Every repair has a price. Some are small. Others, not so much. It's like buying candy or a bike.
Candy is cheap. Bikes are not. Replacing spark plugs is like buying candy. It's a small price to pay.
But, when the fuel system has issues, it's different. It's like buying a bike a pricey one. Such repairs dig deep into your pocket.
So, it's wise to keep an eye on your engine. Listen to its sounds. Feel its movements. Catching problems early is a money saver.
Regular check-ups are your friend. They keep big bills away. Regular maintenance is your best defense. It stops hefty repair bills from knocking on your door.
Read More: What Causes An Engine To Backfire Through The Exhaust?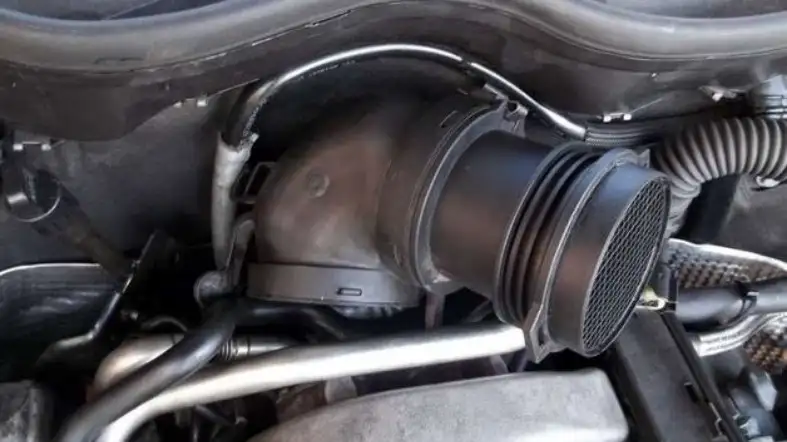 Read More: 10 Signs of How to Tell if Engine is Damaged From No Oil
https://www.youtube.com/watch?v=VhzlQPyh7Ys
FAQ's
Can engine backfire damage my car's engine?
No, engine backfires itself is not likely to cause significant engine damage, but it should be addressed to prevent potential issues.
Is engine backfire a common problem in modern cars?
No, modern cars with computer-controlled engines have reduced the risk of engine backfires due to precise timing control.
Are spark plugs the primary cause of engine backfires?
Yes, faulty or worn spark plugs can contribute to engine backfires, so regular inspection is crucial.
Do I need to use high-quality fuel to prevent engine backfires?
Yes, using the recommended fuel grade and quality can help reduce the risk of engine backfiring.
Does engine age affect the likelihood of backfires?
Yes, older car engines are more prone to backfires due to less precise control and outdated technology.
Can a clogged air filter cause engine backfire?
Yes, adirty or clogged air filter can disrupt the air-fuel mixture and lead to engine backfires.
Should I consult a mechanic for persistent engine backfires?
Yes, if you experience persistent engine backfiring issues, it's advisable to consult a professional mechanic for diagnosis and repairs.
Final Thought
Sometimes, car engines make a loud noise when started. These include ignition timing problems, carburetor, exhaust, fuel system, or air intake issues.
Regular care is vital. Adjusting spark timing and replacing spark plugs will work. If problem persists, seek advice from a car expert.
An engine running at high speed is one that is well maintained, preventing repairs and breakdowns.