"Does Revving the Engine in Park Damage It?" – an important question for all car enthusiasts.
Discover the potential risks of revving your engine while parked and how it can affect your vehicle's performance and longevity.
Whether manual or automatic transmission, this article uncovers the mechanics behind the damage and provides valuable insights to help you maintain your engine.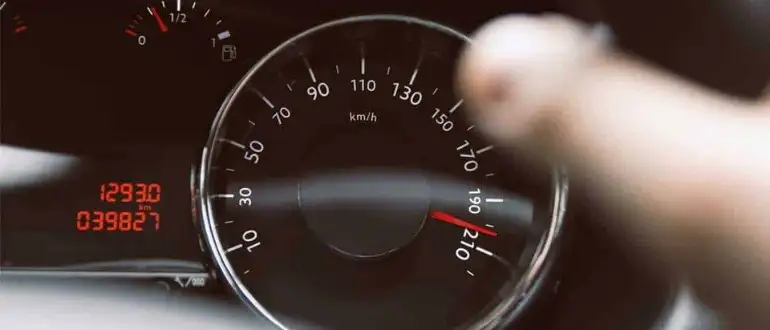 Does Revving the Engine in Park Damage It?
Revving the engine in the park is generally safe in moderation but can lead to wear and tear if done excessively. It can also harm the environment by wasting fuel and emitting pollutants. It's best to drive normally to warm up the engine and improve performance.
Potential Risks of Revving the Engine in Park
When you rev the engine while your car is in the park, there are several potential risks you need to be aware of.
Engine Damage
Revving the engine in the park can put excessive strain on it. The engine is designed to generate power to move the car, not to be revved while stationary.
This can lead to engine damage over time, including wear and tear on critical components like pistons, cylinders, and the crankshaft.
Transmission Stress
Your car's transmission is responsible for shifting gears and transferring power from the engine to the wheels.
When you rev the engine in park, it can create stress on the transmission. This stress may cause the transmission to overheat, leading to potential transmission problems down the road.
Safety Hazards
Revving the engine in the park can pose safety hazards.
The sudden increase in engine speed can lead to unintended vehicle movement if the gear selector is not properly set to park.
This could result in accidents, especially if the vehicle lurches forward unexpectedly.
Environmental Impact
Excessive engine revving in the park releases more emissions into the environment than necessary.
It contributes to air pollution and increases the carbon footprint of your vehicle. This is harmful to the environment and goes against efforts to reduce greenhouse gas emissions.
Warranty Voidance
Many vehicle warranties have clauses that can be voided if the owner engages in behavior that can damage the engine or other components. Revving the engine in park might fall into this category.
If your car experiences problems related to engine or transmission issues, the warranty may not cover the repairs if it's determined that you caused the damage by revving the engine excessively.
While it may be tempting to rev your car's engine while it's in park, it's important to understand the potential risks involved.
These risks include engine damage, transmission stress, safety hazards, environmental impact, and the possibility of warranty avoidance.
To ensure the longevity of your vehicle and minimize negative consequences, it's best to avoid excessive engine revving when the car is not in gear.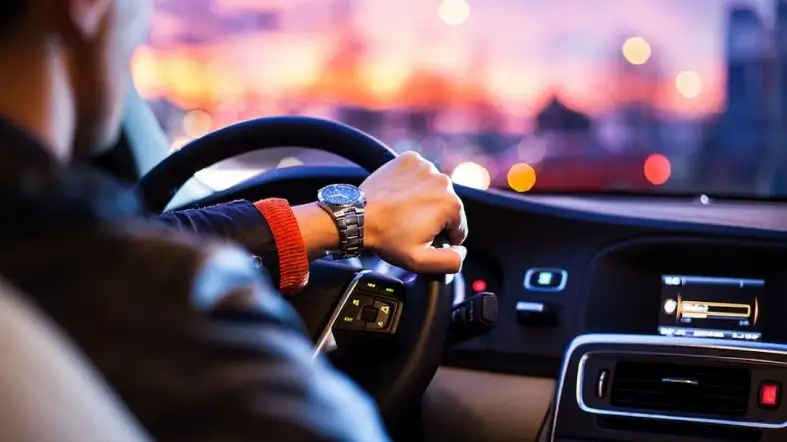 Safe Engine Revving Practices
Warm up the Engine
One fundamental aspect of safe engine revving practices is properly warming up your vehicle's engine.
This process may seem simple, but it plays a crucial role in ensuring the longevity and optimal performance of your engine.
When you start your car, especially on a cold day, the engine oil is thick and doesn't flow as well. This can put extra strain on the engine's components if you immediately start revving.
To avoid this, let your car idle for a few minutes. This idle time allows the engine oil to warm up and become more viscous, ensuring that it can efficiently lubricate all the moving parts inside the engine.
Gentle Revving
Once your engine is warmed up, you can start revving, but it's essential to do it gently.
Instead of abruptly pushing the gas pedal to the floor, gradually increase the throttle.
This gradual approach helps distribute the load on the engine more evenly and reduces the risk of sudden stress on its internal components.
When you accelerate slowly, it's like waking up and stretching your muscles before running a race.
Your engine, too, benefits from this gentle start. It's a practice that not only preserves your engine's health but also contributes to better fuel efficiency and smoother driving.
Observe RPM Limits
Every vehicle has specific RPM limits, which are essentially the engine's comfort zones in terms of revolutions per minute.
Exceeding these limits, often referred to as "redlining," can have detrimental effects on your engine.
To stay within safe RPM limits, familiarize yourself with your vehicle's owner's manual. It will provide you with the recommended RPM range for your particular car.
When revving, make sure your engine stays within this range to prevent overworking and potential damage.
Use Neutral or Park
When you rev the engine while stationary, ensure your vehicle is in either "Neutral" or "Park" mode. This precaution is essential for safety.
If your car is in gear, even slight revving can cause it to lurch forward unexpectedly, which can be dangerous for you and those around you.
By selecting "Neutral" or "Park," you isolate the engine's power from the wheels, ensuring that no unintended acceleration occurs.
This simple step contributes to overall safety when revving your engine.
Avoid Over-Revving
Over-revving is a practice where you push the engine beyond its limits. This can be tempting, especially for those who enjoy the thrill of high-speed acceleration.
However, it's vital to remember that your engine has a specific capacity, and pushing it too hard can lead to severe issues.
Common problems associated with over-revving include valve and piston damage.
These components are crucial for the engine's operation, and any damage to them can be costly to repair.
Therefore, always be mindful of your engine's capabilities and avoid pushing it beyond its limits.
Monitor Engine Temperature
The engine's temperature is a critical factor in ensuring safe revving practices. Engines operate most efficiently within a specific temperature range.
If the engine is too cold, it may not perform optimally, and if it's too hot, it can lead to overheating and potential damage.
To monitor your engine's temperature, pay attention to the temperature gauge on your dashboard. It will provide you with real-time information about your engine's temperature.
If you notice that the engine is running too hot or too cold, it's essential to take appropriate action, such as adjusting your driving habits or pulling over to let the engine cool down.
Limit Excessive Revving
While revving your engine can be fun and exhilarating, it's crucial to avoid doing it excessively.
Frequent and unnecessary revving can put extra wear and tear on your engine. This can lead to increased maintenance costs and reduced fuel efficiency.
Instead, rev your engine when necessary, such as when merging onto a highway or passing another vehicle.
By using revving judiciously, you can maintain the health of your engine and ensure it performs optimally when needed.
Listen for Unusual Noises
When revving your engine, pay close attention to any unusual sounds.
While most engines produce a characteristic hum, knocking, clunking, or rattling noises can indicate underlying issues.
These issues might range from worn-out components to more serious problems that require immediate attention.
Listening to your engine can help you catch potential problems early, allowing you to address them before they escalate into costly repairs.
If you hear anything unusual, it's advisable to consult a mechanic for a thorough inspection.
By delving deeper into these safe engine revving practices, you gain a comprehensive understanding of how to protect and maintain your vehicle's engine.
These practices not only ensure the longevity of your engine but also contribute to a safer and more efficient driving experience.
Common Symptoms of Engine Damage from Improper Revving
Identifiable Noise Indicators
Engines communicate through sounds. When revving your engine, be attentive to any unusual auditory cues.
Listen for distinct knocking, popping, or clunking sounds emanating from the engine bay.
These noises are like the engine's distress signals, hinting at underlying problems.
They can signify critical issues such as piston damage, worn bearings, or loose engine components.
Smoke Emissions
Your vehicle's exhaust pipe can reveal a lot about your engine's health. Keep a watchful eye on the color and density of the emissions.
If you see white smoke, it could indicate coolant leaks within the engine, potentially caused by overheating from improper revving.
Black smoke may signify a rich fuel mixture, which can damage the engine.
And blue smoke might be a sign of burning oil, a consequence of improper revving that can lead to severe engine problems.
Oil Problems
Engine oil is the lifeblood of your vehicle. If you notice that your engine is guzzling oil at an alarming rate or if there are mysterious oil puddles beneath your car, it's a clear sign of trouble.
Improper revving can damage vital engine seals and gaskets, causing oil leaks that not only deplete your engine's lubrication but also pose environmental hazards.
Reduced Performance
Have you sensed a decline in your vehicle's overall performance? A once-responsive engine now hesitates or struggles during acceleration.
This decline could be attributed to improper revving, which takes a toll on crucial engine components such as valves and pistons.
When these parts are compromised, your engine's power output diminishes, affecting your driving experience.
Overheating
Engine temperature is a crucial metric to monitor. Frequent overheating episodes are often linked to improper revving.
When an engine revs too aggressively, it can generate excessive heat.
Over time, this can lead to severe problems like cracked cylinder heads or warped engine components. Proper cooling is crucial to avoid such outcomes.
Unusual Odors
Your nose can also be an ally in identifying engine damage. If you detect a pungent, burning odor emanating from the engine bay, take it as a warning sign.
This odor could be a result of overheating due to improper revving or the scent of burnt fluids. Investigating promptly can help prevent further damage.
Vibrations and Handling Issues
Your vehicle should operate smoothly, without noticeable vibrations or jerky movements during acceleration.
If you experience pronounced engine vibrations or notice your vehicle handling unpredictably, it may be a consequence of improper revving.
These actions can damage engine mounts and internal components, leading to compromised driving stability.
Reduced Fuel Efficiency
Keep an eye on your vehicle's fuel consumption. Sudden drops in fuel efficiency might be connected to improper revving.
This behavior can damage the fuel system, potentially causing problems like clogged injectors or damaged fuel lines.
Ensuring your engine runs efficiently is essential for both your wallet and the environment.
Vehicle Responsiveness
Your vehicle should respond promptly and predictably to your commands. Improper revving can impair your vehicle's responsiveness, leading to unpredictable handling.
This can be attributed to the stress and damage caused to various engine components, affecting your overall driving experience.
Starting Problems
Starting your vehicle should be a smooth process.
If you encounter difficulties in starting your engine, frequently experience stalling, or notice misfiring, improper revving could be the culprit.
It can lead to damage to critical components like spark plugs or the ignition system, hindering your vehicle's reliable operation.
Emission Control System
In today's environmentally conscious world, emission control is paramount.
Improper revving can have far-reaching consequences, harming your vehicle's emission control system.
This can result in increased pollutant emissions, which not only harm the environment but may also cause your vehicle to fail emissions tests, leading to additional repair costs.
Properly maintaining your engine can help mitigate these issues and reduce your carbon footprint.
FAQs
Can Revving The Engine In Park Cause Damage?
Yes, excessive revving of the engine in the park can cause damage over time, including wear and tear on critical components like pistons, cylinders, and the crankshaft.
Is Revving A Cold Engine Harmful?
Yes, revving a cold engine can be harmful as it lacks proper oil circulation, potentially causing damage to engine components.
Are There Risks of Revving the Engine in the Park?
Yes, there are risks such as engine and transmission strain, potential wear and tear, and safety hazards.
Do Engines Overheat from Over-Revving?
Yes, over-revving can cause the engine to overheat due to increased stress and heat generation.
Does Revving Help Keep Engine Components Lubricated?
Yes, occasional revving can help keep engine components lubricated, but excessive revving can lead to damage and oil leaks.
Can Over-Revving Cause Engine 'Redlining'?
Yes, over-revving can cause the engine to hit its redline, posing a risk of excessive stress and potential damage.
Is It Necessary to Let the Engine Cool After Revving?
Yes, it's important to let the engine cool down after revving, especially if it is done excessively.
Final Thoughts
The repercussions of revving your engine in the park are clear: potential engine and transmission strain, wear and tear, and even safety risks.
Remember, moderation is key; unnecessary revving can harm your engine.
So, when the urge to rev strikes, be sure it's a necessary step, ensuring your vehicle's health and safety on the road.