Curious about what causes a diesel engine to run away? It's a scenario that can send shivers down the spine of any truck owner or mechanic.
In this article, we'll unravel the mysteries behind this phenomenon and provide you with essential insights to prevent and handle a diesel engine runaway situation.
Don't let engine troubles take you by surprise. Read on to stay in control and keep your vehicle running smoothly.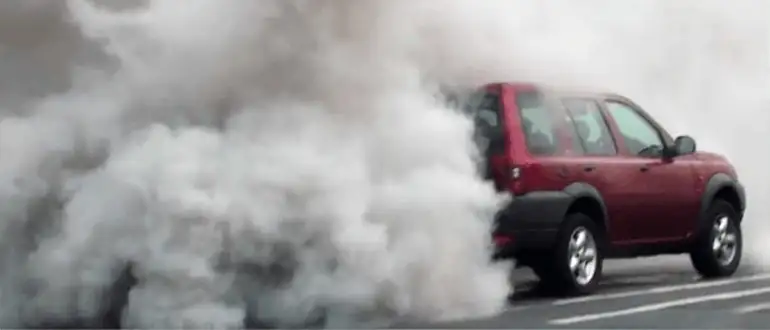 What Causes Diesel Engine Runaway?
Here are the reasons for diesel engine runaway:
Oil Seepage into the Combustion Chamber
One of the most common causes of diesel engine runaway is oil seepage into the combustion chamber.
This can happen when there is a leak in the turbocharger or the crankcase, which are parts of the engine that use oil to lubricate and cool down.
If the oil gets into the air intake system or the cylinders, it can mix with the air and act as fuel for the engine. The more oil there is, the faster the engine will run.
High Fuel Inflow
Diesel engine runaway can also occur due to a surge in fuel flow.
When the fuel injection system, which gives the right amount of fuel to the engine, has a problem, things go wrong.
Think of it like a traffic jam in the engine's fuel delivery system. Too much fuel is causing problems, making the engine go crazy.
To fix it, we need to make sure the system that puts fuel into the engine gives it just the right amount. That way, we can stop the engine from acting up.  
If the fuel injection system malfunctions or gets damaged, it can send too much fuel to the engine, making it run faster than normal.
Air Intake System Issues
A third reason for diesel engine runaway is a problem with the air intake system.
When the air filter or the air intake manifold, two components of the engine that allow air to enter, are malfunctioning, this may take place. 
 If the intake manifold or air filter is damaged or clogged, or if they are broken or loose, they might let in more air than usual. This can make the engine run faster. 
Turbocharger Failures
Failure of the turbochargers is the fourth cause of diesel engine runaway.
With the help of a turbocharger, a diesel engine may produce more power and run more efficiently.
But as we previously indicated, if the turbocharger malfunctions or wears out, it may result in oil leaks or problems with the air intake system.
Faulty Fuel Injection Systems
Ineffective fuel injection systems are the fifth reason for diesel engine runaway.
The amount of fuel injected into each cylinder of a diesel engine is managed by a fuel injection system. 
If the fuel injection system has problems or gets damaged, it might give too much or too little gasoline to the engine cylinders.
This can make the engine run unevenly or too fast. 
Exhaust System Issues
Problems with the exhaust system are the sixth cause of diesel engine runaway.
After being burned, waste gases from a diesel engine are removed through an exhaust system.
The cylinders, on the other hand, could experience back pressure if the exhaust system is clogged or damaged, which would make them operate more forcefully and quickly.
How to Prevent Diesel Engine Runaway
Here are some things you can do to avoid runaway situations:
Regular Maintenance and Checkups
Regular maintenance and inspections are crucial for preventing a runaway diesel engine.
Ensure your vehicle's smooth operation by changing the oil and filter regularly.
Examine critical components like the turbocharger for leaks and cracks, clean the air intake and exhaust systems to improve performance, and calibrate the fuel injection system.
These steps keep your car in top condition, like a health check-up for trouble-free travel.
Installing Safety Devices
To prevent a runaway diesel engine, consider adding safety features.
A positive air shutdown valve (PAS) can cut off the engine's air supply when activated, preventing emergencies.
Additionally, a decompressor, activated by a lever or button, releases pressure in the engine cylinders, reducing power and speed during a runaway situation, making it easier to stop the engine safely.
These safety devices enhance engine control and safety.
Monitoring Fuel and Oil Levels
Monitoring the fuel and oil levels in your diesel engine is the third action you may take to stop a runaway diesel engine.
This entails frequently checking the oil dipstick and fuel gauge and filling them as necessary.
By doing this, you can keep your engine from running out of fuel or oil or having too much of it.
Ensuring Clean Air Intake Systems
Making sure your diesel engine's air intake systems are clean is the fourth thing you can do to stop a runaway diesel engine. 
Keeping your car's engine running smoothly is important. If the air intake manifold gets dusty or greasy, give it a good clean.
Also, replace the air filter if it's dirty. Doing these simple things helps your engine get the right amount of air, keeping it happy and healthy. 
Addressing Issues Immediately
Promptly addressing flaws and problems with your diesel engine is vital to prevent a diesel engine runaway.
Regular maintenance of key components like the fuel system, exhaust, and turbocharger is essential to keep your engine running smoothly.
If you spot leaks, cracks, or damage, it's crucial to fix them without delay. Swift repairs ensure your engine stays in good shape and prevent potential crises.
Maintenance Tips for Avoiding Runaway Situations
Here are some maintenance tips for avoiding runaway situations with your diesel engine: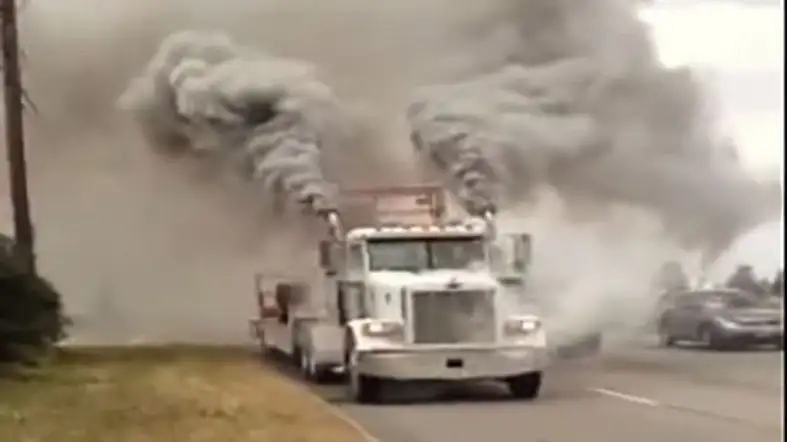 Regular Vehicle Maintenance
Regular maintenance is crucial for keeping your diesel car in top shape.
Take time for routine checks on things like tires, brakes, and lights even if they're not part of the engine, they affect how well your car runs and how safe it is.
Keeping up with these simple tasks ensures a smooth ride and peace of mind on the road. 
Proper Lubrication
The second tip is to use proper lubrication for your diesel engine.
This means using the right type and amount of oil for your engine and changing it according to the manufacturer's recommendations.
This way, you can keep your engine running smoothly and prevent oil leaks or seepage.
Replace Worn-Out Components
The third replace any worn-out parts in your diesel engine as a third piece of advice.
This includes changing any outdated or broken engine components, including the turbocharger, the fuel injection system, the exhaust system, and any other engine components.
By maintaining your engine in this manner, you can keep it operating effectively and avoid breakdowns or problems.
Recognizing Early Warning Signs
To maintain a smooth-running diesel engine and prevent a potential runaway situation, be vigilant for early warning signs.
Listen for unusual sounds or vibrations from the engine and watch for excessive smoke or flames from the exhaust.
If your vehicle experiences power loss, starting/stopping issues, erratic revving, or oil/fuel leaks, act promptly.
Stop, inspect the engine for problems, and prioritize safe driving.
Equipment Check and Calibration
The fifth tip is to perform equipment check and calibration on your diesel engine.
This means using tools and devices to measure and adjust the performance and settings of your engine, such as the fuel pressure, the airflow, the timing, and the emissions.
This way, you can ensure that your engine is running optimally and prevent runaway situations.
Avoid Overloading
Avoid overloading your diesel engine as the sixth piece of advice.
This involves avoiding overtaxing your car, such as by driving uphill for an extended period of time or pulling a big trailer.
By doing this, you can stop your engine from overheating or working too hard resulting in a runaway situation.
Calibration
The seventh piece of advice is to routinely calibrate your diesel engine.
This entails modifying your engine's settings and characteristics to account for the surrounding environment and the fuel you are using.
By doing this, you can increase the effectiveness and performance of your engine and avoid runaway situations.
Proper Trailer Hitching
The eighth piece of advice is to correctly tie your trailer if you are pulling one behind your diesel car.
Make sure to use the right-sized coupler and hitch ball. Adjust the weight distribution and brake controller properly. 
It also involves properly securing the trailer for your car.
By doing this, you can stop your trailer from wobbling or jackknifing and creating a runaway situation.
Safe Driving Practices
Ninth Tip: Drive your diesel car safely.
Follow traffic laws, maintain a safe speed, keep a good distance from other cars, stay focused, and be prepared for emergencies.
This helps prevent accidents and avoids situations that could lead to serious problems. 
FAQs
Can Diesel Engine Runaway be Prevented?
Yes, Diesel engine runaway can be prevented through proper maintenance, safe operation, and following manufacturer's recommended procedures.
Is Diesel Engine Runaway Dangerous?
Yes, Diesel engine runaway is dangerous as it can lead to uncontrollable acceleration and potential engine damage.
Do Modern Diesel Engines Experience Runaway?
Yes, modern diesel engines can experience runaway if there are issues with fuel injectors or the fuel delivery system.
Does Leaving a Diesel Engine Running All Night Harm It?
Yes, leaving a diesel engine running for extended periods can lead to excessive wear and reduced fuel efficiency, potentially causing damage.
Can I Stop a Runaway Diesel Engine?
Yes, a runaway diesel engine can be stopped by shutting off the ignition, disconnecting the battery, or cutting off the fuel supply.
Are Safety Devices Effective in Preventing Runaway?
Yes, safety devices like positive air shutdown valves and decompressors can effectively prevent runaway situations by cutting off air supply or reducing engine power.
What Should I Do If I Notice Early Warning Signs?
If you notice early warning signs it's crucial to take quick action, stop the vehicle, and address any potential issues promptly.
Final Thoughts
Diesel engine runaway is a concerning issue for vehicle owners.
Understanding its causes and implementing preventive measures, including regular maintenance and safety devices, is essential.
Following maintenance tips, recognizing early warning signs, and practicing safe driving can help mitigate this risk, ensuring the safety and performance of your diesel engine.
Stay vigilant and proactive to avoid potential crises.