Curious about the inner workings of a diesel engine? Understanding the location of the bleed screw is crucial for optimal performance.
In this guide, we explore 'Where is the bleed screw on a diesel engine?'
Learn its significance and maintenance tips to prevent issues like air entrapment and clogging, ensuring your engine runs smoothly.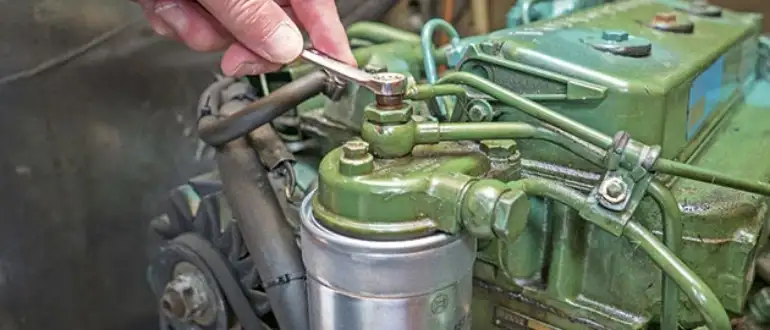 Where Is The Bleed Screw on a Diesel Engine?
The bleed screw in a diesel engine is typically located on the fuel injection pump or the fuel filter housing. It serves the purpose of bleeding air from the fuel system, ensuring proper fuel flow and optimal engine performance.
Guideline For Locating the Bleed Screw
Here's a guideline for locating the bleed screw: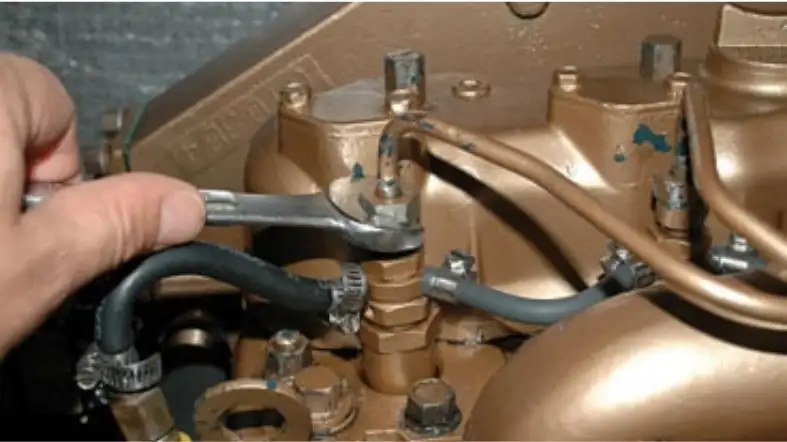 Identify the Fuel Filter Housing
The first step is to identify the fuel filter housing on your engine. The fuel filter housing is where the fuel filter is attached to the fuel line.
The fuel filter is a device that cleans the fuel before it reaches the engine.
To find the fuel filter housing, you need to open the hood of your vehicle and look for a metal or plastic box with hoses or pipes connected to it.
It may have a label or a symbol that indicates it is part of the fuel system. You can also use your owner's manual or an online guide to help you locate it.
Inspect the Housing Top
The next step is to inspect the top of the fuel filter housing.
You should see a small screw or valve that sticks out from the housing. This is the bleed screw.
The bleed screw may have a cap or a cover that protects it from dirt and moisture. You may need to remove this cap or cover before you can access the bleed screw.
Begin Loosening the Bleed Screw
The third step is to begin loosening the bleed screw. You will need a wrench or a screwdriver that fits the size and shape of the bleed screw.
Turn the bleed screw counterclockwise until you hear a hissing sound. This means that air is escaping from the system.
Fuel Spillage Prevention
The fourth step is to prevent fuel spillage. As you loosen the bleed screw, some fuel may also come out along with the air.
To avoid spilling fuel on your engine or on the ground, you should have a container or a rag ready to catch any excess fuel.
You should also wear gloves and eye protection to protect yourself from any splashes or spills.
Repeat for Multiple Filters
The fifth step is to repeat for multiple filters. Some diesel engines have more than one fuel filter in different locations.
If your engine has more than one filter, you will need to bleed each one separately.
Follow the same steps as above for each filter until no more air comes out of the bleed screws.
Release Trapped Air Gradually
The sixth step is to release trapped air gradually. Do not open the bleed screws too much or too fast, as this can cause too much pressure drop in the system.
This can damage your fuel pump or injectors, or cause air to enter other parts of the system.
Open the bleed screws slowly and carefully until you see a steady stream of fuel coming out.
Tighten Bleed Screws Securely
The final step is to tighten the bleed screws securely.
Once you have bled all the filters and removed all the air from the system, you need to close the bleed screws firmly.
Turn them clockwise until they are snug, but do not over-tighten them, as this can strip or damage their threads. Replace any caps or covers that you removed earlier.
Common Issues with Diesel Engine Bleed Screws
Here are some common problems that can occur with bleed screws: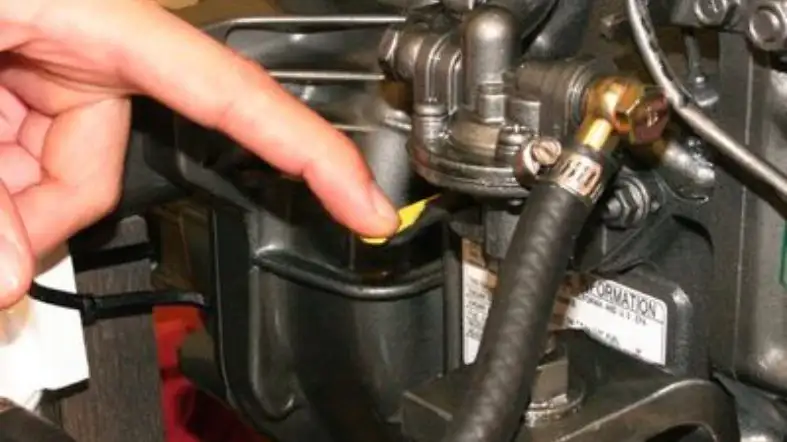 Air Entrapment in the Fuel System
One of the most frequent problems with bleed screws is air entrapment in the fuel system.
This occurs when air is not properly removed after fuel system maintenance or when there's a leak.
Air pockets can lead to poor engine performance and should be addressed by bleeding the system regularly.
Keep an eye out for signs like air bubbles in the fuel lines or unusual engine noises as indicators for when to bleed the system.
Clogging and Contamination
Bleed screws can also suffer from clogging and contamination.
This happens when dirt, water, or other substances enter the screws and block the openings, hindering fuel flow and air release.
Preventing this issue involves maintaining clean and dry bleed screws. Use caps or covers to shield them from moisture and dust when not in use.
Ensure you use pure, engine-appropriate fuel to minimize the risk of contamination.
Stripped or Damaged Threads
Stripped or broken threads on bleed screws are a common concern.
This typically occurs when the wrong tool is used or excessive force is applied during tightening or loosening.
These damaged threads can result in fuel leaks, air entrapment, or difficulty in bleeding the system.
Always employ the correct tool and handle bleed screws gently to avoid this problem.
In cases of stripped or broken threads, promptly replace the screws with ones designed for your engine model.
Leakages from Worn-out Seals
Worn rubber seals or washers that seal bleed screws to the fuel filter housing can lead to fuel leaks, air entrainment, and contamination.
Routinely inspect these seals for signs of wear, such as cracks or swelling, and replace them during fuel filter or bleed screw replacements.
Ensure you use high-quality seals that are compatible with your engine and fuel type.
Over-tightening Leading to Breakage
Over-tightening bleed screws is another common issue that can result in breakage.
This often occurs when excessive force or torque is applied when closing the bleed screws after bleeding the system.
To prevent breakage, adhere to the manufacturer's recommended torque specifications and consider using a torque wrench or similar tool for precise control.
If you observe any signs of broken or cracked bleed screws, replace them promptly with new ones.
Inadequate Seal Leading to Fuel Bubbles
A sixth common issue with bleed screws is inadequate seal, leading to fuel bubbles.
This can happen if you do not close the bleed screws properly after bleeding the system.
Inadequate seals can allow air to enter the system and form bubbles in the fuel lines. Fuel bubbles can cause poor performance, hard starting, or damage to your engine.
To avoid fuel issues, ensure you tightly close the bleed screws after bleeding. Check for leaks or hissing sounds afterward.
If you spot fuel bubbles or hear odd engine noises, re-bleed the system and tighten the screws again.
Tips for Maintaining Diesel Engine Components
Here are some tips for maintaining diesel engine components: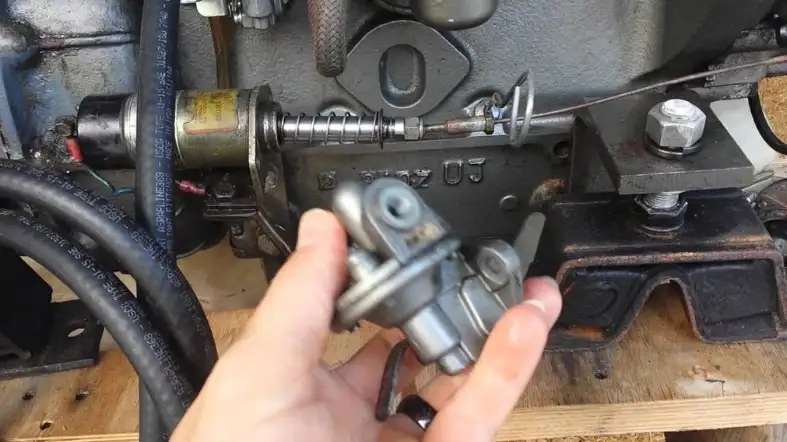 Regular Oil Changes
Performing regular oil changes is vital for maintaining your vehicle's engine health.
Follow the manufacturer's recommendations, usually every 3,000 to 5,000 miles, depending on your driving habits.
Using high-quality oil and changing the oil filter as part of this routine maintenance is crucial.
By doing so, you prevent the formation of harmful sludge, reduce engine wear and tear, and, interestingly, save up to $2,000 in potential repair costs over the lifespan of your vehicle.
Fuel Filter Replacement
Replacing your vehicle's fuel filter at the recommended intervals, typically every 15,000 to 30,000 miles, is a wise move.
This simple step can yield impressive benefits. It significantly improves your fuel economy, potentially saving you money on gas.
Moreover, it enhances your engine's performance, providing an extra dose of power and speed for your daily drives.
Air Filter Checks
Regularly inspecting and replacing your vehicle's air filter, typically every 12,000 miles or annually, is an easy yet effective way to contribute positively to the environment.
A clean air filter improves emissions, reducing your vehicle's environmental impact.
Additionally, it boosts your engine's performance, providing more power and speed for your journeys.
A study by the U.S. Environmental Protection Agency (EPA) even suggests that replacing a dirty air filter can improve emissions by up to 10%.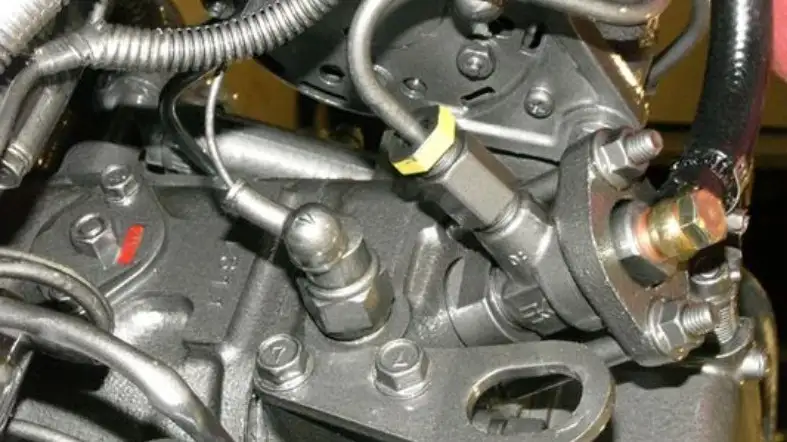 Cooling System Maintenance
Your vehicle's cooling system is essential for preventing engine overheating, which can lead to costly damage and breakdowns.
To ensure its proper functioning, check and flush your cooling system regularly, typically every 12 months or 12,000 miles.
This maintenance not only prevents overheating but also guards against corrosion that can lead to leaks and reduced system efficiency.
According to research by the Car Care Council, overheating is one of the most common causes of breakdowns on the road.
Turbocharger Care
For vehicles equipped with turbochargers, proper care is essential. Regular maintenance reduces turbo lag, providing smoother acceleration.
Furthermore, it helps prevent turbocharger failure, which can result in significant engine damage and expensive repairs.
Turbocharger failure ranks among the costliest repairs for diesel engines, as revealed by a study conducted by Turbo Dynamics.
Exhaust System Inspection
Periodic inspections of your vehicle's exhaust system, recommended every 12 months or 12,000 miles, can have several positive effects.
It can help reduce emissions, thereby decreasing your environmental impact.
Additionally, a well-maintained exhaust system can improve fuel economy, leading to savings on gas costs.
The U.S. Department of Energy found that repairing a faulty oxygen sensor in the exhaust system can enhance fuel efficiency.
Regular inspections and repairs ensure your exhaust system operates optimally, benefitting both your wallet and the environment.
FAQs about Bleeding Diesel Engine
Can I bleed a diesel fuel system with the engine running?
No, it's not recommended to bleed a diesel fuel system with the engine running. It should be done with the ignition on but the engine not running.
Is it necessary to bleed a diesel fuel system?
Yes, it's necessary to bleed a diesel fuel system because air bubbles in the fuel line can prevent proper fuel flow and engine operation.
Are there specific components in a diesel engine that should be bled in a particular order?
Yes, most diesel engines should be bled in a specific order of components, usually starting with secondary filters, then injector pumps, and finally injectors.
Do air bubbles in a diesel engine's fuel system always occur when changing the fuel filter?
Yes, air can be trapped in the fuel system when changing a diesel fuel filter, and bleeding is necessary to remove it.
Does using the wrong tool or excessive force on bleed screws lead to issues?
Yes, using the wrong tool or applying excessive force on bleed screws can strip or damage threads, potentially causing fuel leaks and other problems.
When should the bleed plugs on a diesel engine be closed?
The bleed plugs on a diesel engine should be closed after all air has been removed from the fuel tank, filters, settlement bulb, and fuel pump.
Final Thoughts
Understanding the bleed screw's location and proper usage is vital for diesel engine maintenance.
Regular checks are necessary to ensure optimal engine performance, preventing issues like air entrapment and clogging.
Consult your manual or a mechanic for guidance, ensuring your engine runs smoothly.