When you are seeking the best oil drain valve, Valvomax, and Fumoto come at the top of the list.
Obviously, Valvomax and Fumoto can make your oil change safe and hassle-free. But Valvomax and Fumoto have both similarities and differences that make it tricky to decide which one is best for your vehicle.
In this case, the Valvomax vs. Fumoto comparison guide can help you. So Let's start the article.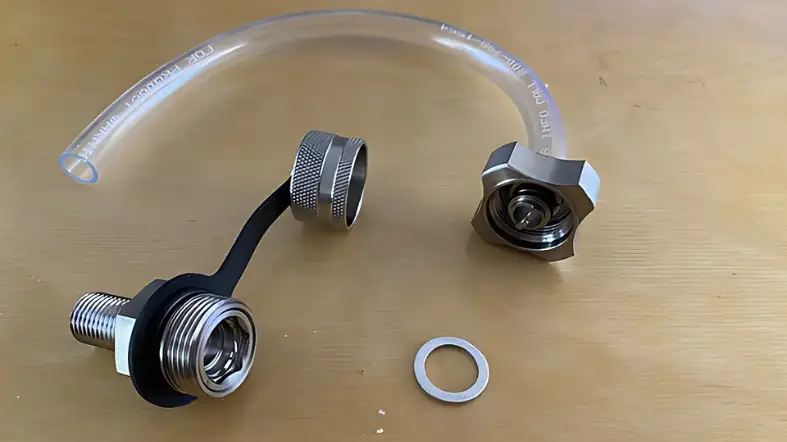 Valvomax Vs Fumoto: What are the Key Differences?
The main difference between Valvomax and Fumoto is its material and functionality. Valvomax comes with stainless steel bodies where as Fumoto is built with forged brass valve bodies.
Moreover, Valvomax doesn't have a lever system but Fumoto has a lever system. Overall both oil drain valve is excellent. According to your vehicle needs the option can vary. Valvomox is great for cars but Fumoto is versatile. You can use Fumoto for cars, trucks, motorcycles, and more.
Quick Comparison
| | | |
| --- | --- | --- |
| Specifications | Valvomax | Fumoto |
| Material | Stainless Steel | Forged Brass |
| Lever System | No | Yes |
| Compatibility | Only cars | A wide range of vehicles |
| Availability | 16 different sizes | 88 Types |
| Older car availability | Since 1936 | Since 1950 |
| Origin | US | Japan |
| Durability | Highly durable | Less than Valvomax |
Valvomax Vs Fumoto: What are the similarities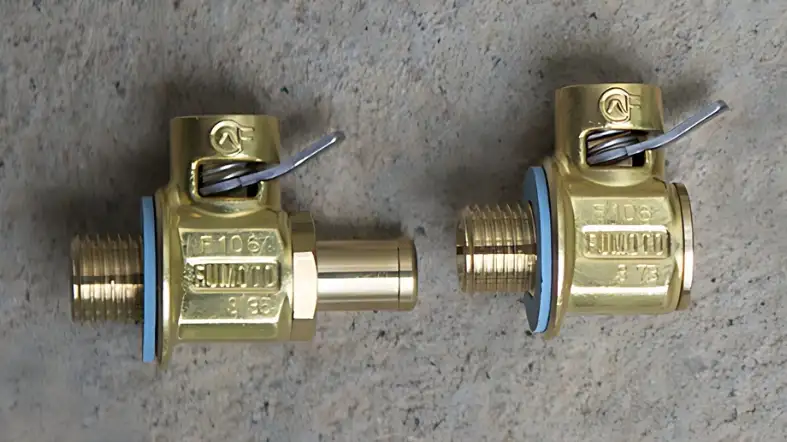 Despite thousands of dissimilarity Valvomax and Fumoto has some similarities too. Let's know the similarities.
Safe Operation
Both Valvomax and Fumoto oil drain valves prioritize safety during the oil-changing process.
They are designed to make oil changes cleaner and safer, reducing the risk of spilling hot oil and potential injuries.
With traditional oil changes, there is a risk of getting burned or splashed with hot oil, but using either Valvomax or Fumoto minimizes these risks.
These valves provide a secure seal, preventing leaks and ensuring a safe oil-changing experience for users.
Easy To Install
One of the key similarities between Valvomax and Fumoto is their ease of installation. You don't need advanced mechanical skills or specialized tools to install these oil drain valves.
The installation process is straightforward and can typically be done by most vehicle owners without professional assistance.
This user-friendly feature saves time and hassle during the setup, making it convenient for anyone looking to upgrade their oil change process.
Simple Functionality
Both Valvomax and Fumoto oil drain valves excel in their simplicity and functionality.
Traditional oil changes involve removing the drain plug, which can be messy and time-consuming.
However, with Valvomax and Fumoto, the process becomes much more straightforward.
These oil drain valves have a user-friendly design that allows users to drain the oil efficiently without any spillage or mess.
This simple functionality saves time and makes oil changes more convenient, both for individual vehicle owners and professional mechanics.
Time Saver:
Another similarity between Valvomax and Fumoto is their ability to save time during oil changes.
With traditional oil changes, you need to locate and remove the drain plug, which can be a slow and messy process.
In contrast, Valvomax and Fumoto streamline the oil-changing process, allowing for quick and easy oil drainage.
This time-saving aspect is beneficial for busy vehicle owners or mechanics who need to perform multiple oil changes throughout the day.
Cost-Effectiveness:
Both Valvomax and Fumoto oil drain valves offer cost-effective solutions for oil changes.
While the initial cost of these valves might be higher than traditional drain plugs, they are durable and long-lasting.
The risk of damaging the oil pan threads is reduced, which can save money on potential repairs.
Additionally, their reusability ensures that you don't need to purchase new drain plugs for every oil change, further contributing to cost savings over time.
Valvomax Vs Fumoto: Differences
Material
Edge: Valvomax
Valvomax drain valve is manufactured with a stainless steel body. So it is strong enough to stay undamaged even in messy work such as oil draining.
It is comparatively more durable than other drain valves. It can handle the high heat that is required for quick oil release after a ride.
On the contrary, Fumoto is made of forged brass. It is strong enough but not durable like steel. Forged steel can handle a limited temperature. In high temperatures and pressure, it will damage
Lever System
Edge: Both
Valvomax oil drain valve doesn't use a lever system. So you can't control the oil flow during oil changes. But it minimizes the risk of breaking the lever in times of oil change. So if you are more concerned about safety you can skip the lever.
Fumoto gives you the freedom to control oil flow through the lever. So if you want to control oil flow speed during an oil change you can choose Fumoto.
Compatibility
Edge: Fumoto
Valvomax manufactures oil drain valves only for cars. So it is only car compatible valve.
On the other hand. Fumoto brings versatile valves. It is compatible with cars, trucks, motorcycles, construction, and machinery works. So if you need wide compatibility Fumoto is the best pick.
Availability
Edge: Fumoto
As Valvomax brings products only for the car they offer 16 different sizes of oil drain valves. Based on the car model you can choose the required size and specifications. That's enough for a huge range of cars.
But Fumoto is highly versatile. They offer 88 different types of oil drain valves that can meet your versatile needs. These valves are suitable for different types of vehicles. So it won't limit the services only to the car.
Older Car Availability
Edge: Valvomax
Valvomax brings an oil drain valve for every latest car. Despite the latest technology it also offers an oil drain valve for the older car. You can use the valvomax oil drain valve even in cars that is manufactured in 1936.
Fumoto also brings oil drain valves for the latest cars. But they won't allow us to use a too old vehicle. You can use Fumoto in 1950s cars.
So if you need an oil valve for too older cars Valvomax is for you.
Price
Edge: Both
Valvomax cost nearly $44.99. Compared to its excellent performance, quality, and durability the cost is worth every penny.
On the other hand, Fumoto's price range is a bit low. Depending on the type of vehicle you will get a Fumoto oil drain valve between $28-$59. So if you want a budget option then you can choose Fumoto.
Origin
Edge: Both
Valvomax is a US-based company that manufactures its product in the US. In the USA the quality is strictly maintained. So it has no changes to get a low-quality valve.
Conversely, Fumoto is a Japanese brand and made their product in Japan. Japan is also good at controlling product quality. So both oil drain valves are good in originality.
Valvomax Vs Fumoto: Which one is best for you?
In terms of edge characteristics, Valvomax outperforms the Fumoto.
In this guide, we compared both oil drain valves on different aspects where Valvomax is slightly better than Fumoto.
Yet the best option depends on your needs. If you need wide compatibility at a low budget then Fumoto is best. Conversely, Valvomax is best for durability,  performance, and quality. So based on your requirement choose the right drain valve.
FAQs
Do I need an oil drain valve?
Yes, you should use an oil drain valve to avoid danger and mess. Oil draining can burn your finger if you don't have a valve.
Is the oil drain valve expensive?
No oil drain valve is affordable. You can go for Fumoto for a low price.
Which oil drain valve is best?
The best oil drain valve depends on your need. If you need a durable or only car valve then Valvomax is best. But if you need a versatile and budget-friendly valve then Fumoto is best.
Final Words
In this Valvomax vs. Fumoto, comparison guide you may find one drain valve is better than the other one in specific features.
But in overall performance both are masterpieces.
Finally, the best drain valve option ultimately depends on your budget, vehicle type, and needs. So determine your needs, and specify vehicle type and budget to get the best drain valve. Hope this guide will help you to pick the right one between Valvomax and Fumoto.