Who Makes Kirkland Motor Oil? Know Everything About It
As a car owner, you probably have a clear idea of how critical it is to use good quality oil on your vehicle. And with both Dexos and API Certification, it can't get better than Kirkland motor oil. 
But you might not know who is the manufacturer of the Kirkland motor oil, which is completely fine as we'll discuss all of it down below.
That way you'll have a more clear idea about the brand, benefits, and drawbacks, which will make it easier for you to compare and pick the right branded oil for your vehicle.
So, who makes Kirkland motor oil? A North American company named Warren Distribution is the main producer of this popular oil brand. If you wish to know more about the manufacturer and the Kirkland motor oil, stick through the end. 
Check The Latest Kirkland Signature Full Synthetic Motor Oil Price On Amazon
Who Makes Kirkland Motor Oil?
Before you move on to asking, "Is Kirkland oil good or not?" you should know who makes Kirkland oil first. Warren Distribution brand manufactures the Kirkland motor oil, and it is a North American company that is one of the largest blenders of private oil.
They are also known for their quality in the oil industry, and they only produce top-class oil for vehicles.
Their Kirkland motor oil is definitely one of the best oils for your car engine that you can get for your money. Let's talk about the qualities of Kirkland motor oil down below.
About The Manufacturer:
Founded in 1922 by James Schlott, Warren Distribution is a family-owned business and James' grandson Robert Bob Schlott is currently serving as the CEO of the company.
In its early days, the main purpose was to supply lubricant oil and other related things to agricultural firms in Omaha and areas around until James' son joined the company and decided to spread the business in 1930.  
Their first step was to develop an oil blending process and create a private label oil called Gold Bond Lubricants which brought huge success to the company and took them one step ahead in succeeding. 
Currently, it's one of the largest private label lubricants producers as well as automotive chemical contractors in North America which produces almost 140 million gallons of oil per year. 
From their corporate office located in Omaha, Nberaksa, the products get exported to more than 45 countries around the world.
They are home to more than 750 associates who have experience of more than 25 years and are skilled in meeting their customer expectations. 
Where are Kirkland Motor Oils Made?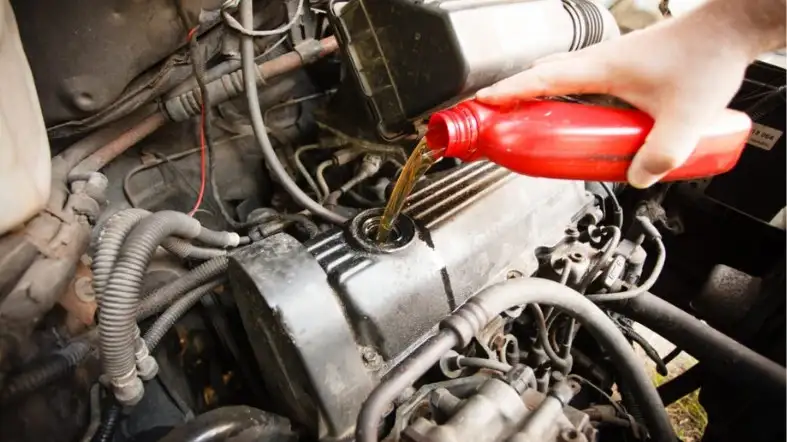 Since Kirkland oil's main manufacturer is Warren Distribution, the factory is situated beside the company's head office in Omaha, Nebraska.
The company owns more than 2 million square feet of producing and distributing space in different states throughout the whole of America. 
Amongst these, the area is Council Bluffs is worth mentioning which covers around 2,40,000 square feet.
Other noteworthy places are Alabama where they own 6000 square feet and Houston, Texas with 340000 square feet. 
What Types of Oil Do They Manufacture?
Warren Distribution is the proud manufacturer of the famous Kirkland Synthetic Motor oils. These oils can come in three different viscosity grades such as L 0W-20, 5W-30, and SAE 5W-30. 
Besides, MAG 1, POLAR, ACCEL PREMIUM, CRAFTSMAN, GUMOUT, PRIVATE LABEL are some of the brands whose oils are manufactured by them. 
The Quality of Kirkland Oil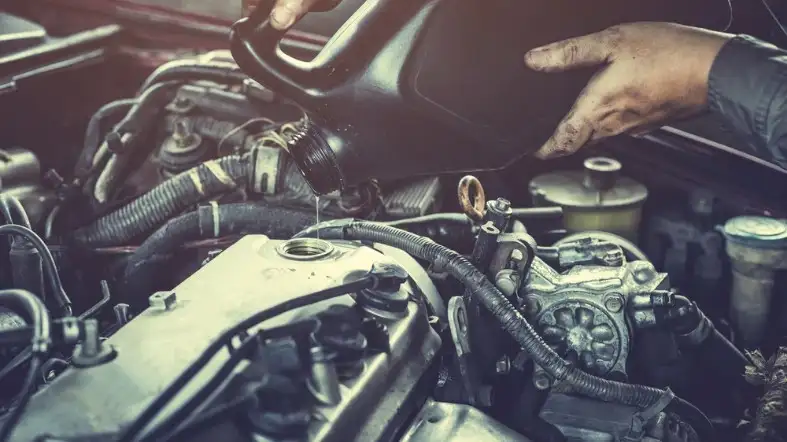 Now that you know who makes Kirkland motor oil, it's time to check out the qualities of the Kirkland oil. It's undoubtedly a great oil for your engine, and it has a lot of benefits as well.
First of all, Kirkland oil is both Dexos and API certified. And that tells a lot about the quality and reliability of this oil.
This oil comes with a premium additive package, which allows for better wear protection. Not to mention, that helps to keep the engine healthier for longer. 
Kirkland oil enhances the overall performance of the engine. It also boosts the mileage and the fuel efficiency of your engine, which helps you to save money on expensive fuel.
It also provides decent protection at an excessive temperature as well, which is truly impressive.
The most awesome thing about this oil is that it's super cheap and cost-efficient compared to most of the other brands.
That way you can cut the expense of replacing the oil over and over. That takes away the financial stress of the maintenance cost of your vehicle.
As you probably know by reading the previous sections, the Kirkland oil is produced by Warren Distribution, which is a well-renowned manufacturer that produces top class private oil.
However, it's not that popular yet, and most car owners gravitate towards other branded fully synthetic oils that are more costly than this oil.
But as you can tell already, the Kirkland oil is a much cheaper alternative than other brands, and you can get amazing performance out of it as well.
Pros and Cons Kirkland Oil: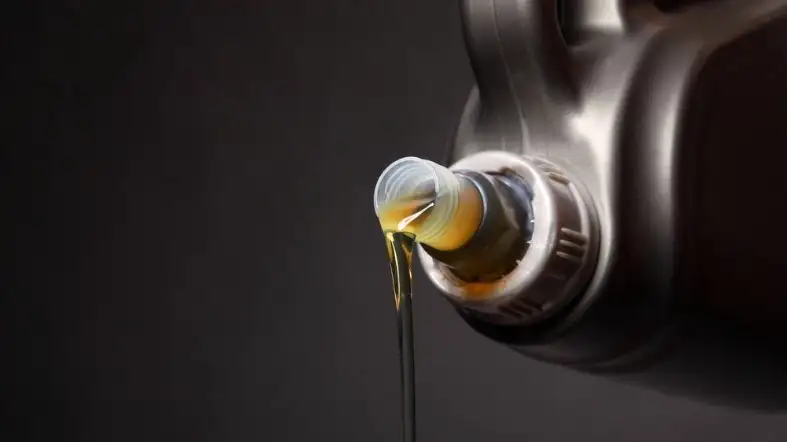 Now you have a pretty good idea about what brand is Kirkland oil and some of the qualities of Kirkland oil. Let's go over some pros and cons of Kirkland oil, which will help to make the concept even clearer.
Pros
Premium additive package

Keeps the engine healthier

Super affordable compared to other renowned brands

Provides high mileage

Better overall performance

Allows for more fuel economy

Dexos and API Certified

Super reliable

Great wear protection

Trusted manufacturer 

Cheaper and more cost-efficient than any other competitors
Cons
Not the best quality oil like premium synthetic oil

Doesn't provide maximum protection against temperature issues

Not designed to give a top-class performance with luxurious cars

It's not a well-renowned brand till now
Kirkland Oil vs Mobil 1
Mobil 1 is undoubtedly a commonly used oil among car owners. But does it mean that Mobil 1 is better than the Kirkland oil?
Let's discuss it in more detail and have a comparison of Kirkland motor oil vs Mobil 1 down below.
Mobil 1 is now recommended by car owners and professionals across the globe.
But if you compare it with the Kirkland motor oil, you'd see that these are pretty much identical in terms of quality.
But the Mobil 1 is definitely a more costly option. The following points will showcase the similarities of these oil products.
Both are Dexos and API Certified

These both provide great mileage

Enhances the fuel efficiency of the engine

Added additives help to give better wear protection

Fully synthetic design

Trusted manufacturer

Boosts the engine performance
As you saw, these are identical qualities that these oil brands share, but there is a big gap in the pricing and a few of the qualities. Let's discuss these down below.
While the Kirkland motor oil can't beat the reputation of the Mobil 1 oil for obvious reasons, it comes much cheaper than it. That truly helps to reduce your overall maintenance cost for your vehicle.
In terms of base stock, both are equally good, but if you're dealing with a top-class vehicle, it's better to use a premium quality full synthetic oil in that case.
However, in the comparison for additives, Mobil 1 is the winner. They simply have better additives that help to keep the engine healthier for longer.
But Kirkland gives a better fuel economy and better overall performance that you crave.
So, you can already tell that it's a tie in terms of quality between these two oils.
But as Kirkland is a much cheaper alternative compared to the Mobil 1, it's truly a solid option for you to try out.
It's definitely worth your money and might surprise you with its quality and performance.
FAQs About Kirkland Motor Oil
Is Kirkland Motor Oil Expensive?
Answer: Kirkland motor oil is cheaper than most of the renowned oil brand manufacturers available. Yet, it is pretty reliable and provides amazing performance and engine care.
Is Kirkland Motor Oil A Good Oil For My Vehicle?
Answer: Kirkland motor oil is a pretty great oil to use for your vehicle. It has great wear protection that makes your car engine stay healthy for a long time. Also, it enhances fuel efficiency and provides amazing performance as well.
Can I Use Kirkland Motor Oil For My Mercedes Cars?
Answer: You can definitely use Kirkland motor oil for your Mercedes cars. However, you need to remember that you'd have to use fully synthetic oil if you want to get the most efficiency out of the oil. Using fully synthetic oil can dramatically change the performance and results of your Mercedes.
Conclusion
That was a lot of information on who makes Kirkland motor oil, and some of the benefits and drawbacks of using it on your car engine. We also compared it with Mobil 1, which brings some interesting insights as well.
However, now you've got everything you need to know about Kirkland oil, and you can decide for yourself if it's the right oil to use on your car engine or not. 
As you saw, it should be pretty clear that it's a really amazing oil to use that'll give incredible wear protection, and will keep the engine healthy for longer.