If you are new to car maintenance, you might often need to handle the oil change independently.
But newbies feel troubled with finding the appropriate location to change the oil. So should you change the oil on the street?
If you want to know, Where can you legally change your oil? Then we must tell you that every state has different laws in this regard. We have found that it is not illegal in almost every state to change the car oil on the street.
But in the case of safe disposal of old fluids, there are some legal bindings to follow. Therefore, in some states, the streets' oil change can be a violation of the legal rules. Otherwise, you can change your oils anywhere.
But there are fewer things to know. Today we will share an elaborate idea on where you can change the oil and where it's prohibited. Let's know in detail!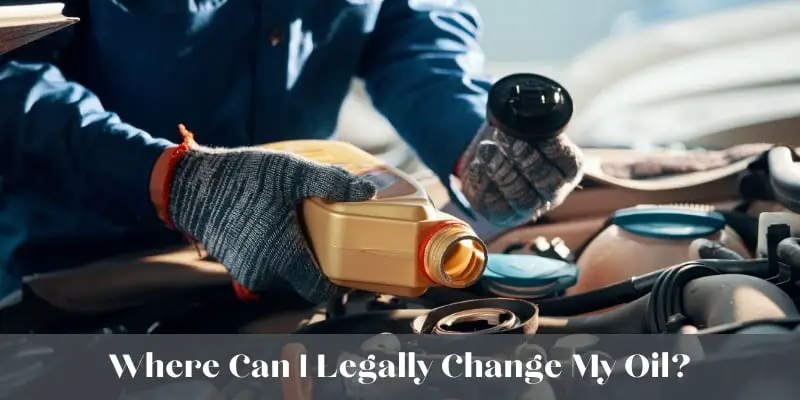 Where Can I Legally Change My Oil?
Though most people take help from oil changing shops for an oil change, you might sometimes need to handle it independently. In those cases, the appearance of this question as usual.
However, it's a pretty critical issue because each of the states' legal tactics is different from one others. But we will try to make this issue clearer to you as much as we can.
In the case of legal violations, most states do not have any strict laws for an oil change. Especially if you want to change the car oil in your apartment garage or your lawn, it depends on the owner if they let you change the oil or not.
But if you are the owner, then you can easily change the car oil there. Besides, if you want to change the oil on the street, sometimes there can be some states' legal issues.
For instance, changing car oil in Los Angeles can be a violation of law LAMC 85.01, for which you will have to pay a $53 fine. But you won't have to go to jail for changing oils in any streets, that's for sure.
If the oil change is inevitable for you, you can still do it anyway.
However, even though the oil changing in the streets is not accountable as a big crime, the unknowing and stupid disposal of old oils can be. Because you need to follow a specific way of disposing of the old oils.
Otherwise, it can be hazardous for you and other people as well. So, if you want to know our suggestions, it will be best if you go to an oil changing shop to change the oils.
Otherwise, you can change it in your apartment garage or lawn. And in serious cases, you can change the oil in the streets safely. But know about your state's law of oil changing first.
Where Can I Change My Oil If I Live In An Apartment?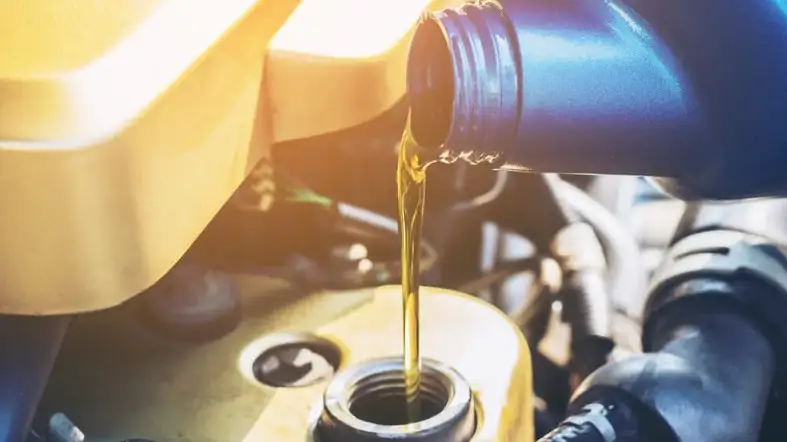 If your apartment agreement allows you, you can change the oil in the car garage. But some apartment lease agreements do not allow the oil change in the car garage.
In those cases, either you can change the oil in the streets if that doesn't violate your state rules; otherwise, you can't help but take your car to a shop.
.Most of the time, the oil changing cost is not much to pay for. In fact, when you do it on your own, it will cost almost the same.
That's why we suggest that users change the car oil with expert hands.
Many shops will change your oil within the shortest possible time, and they handle the old oils safely. So, there will be no safety hazards as well.
So if you are seeking places in your apartment for an oil change, the only area that we can suggest is the garage or lawn. Otherwise, you have to take your car to nearby oil change shops.
Can I Change My Oil At Autozone?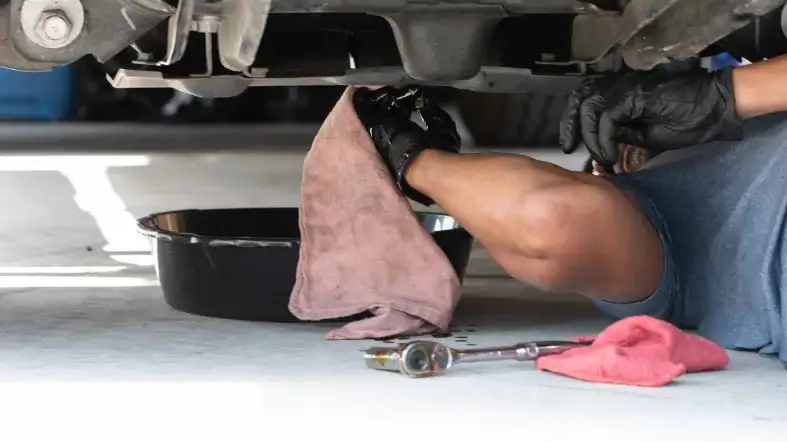 No. You can't change your oil at Autozone. They don't allow the oil change in their location.
But as AutoZone provides suggestions on vehicles and accessories, you can seek their help about where you can change your car oil. They help people in this regard.
Apart from Autozone, if you want to change your car oil in front of other big malls and shops, they will certainly allow you to do that.
But in the case of an oil changing shop, you might need to buy your necessary oil changing instruments from them if you want to use their area.
Why You Should Not Change Your Own Oil: The Risks Of Changing Oil
Changing your own oil may seem like a simple task, but it can actually be quite dangerous.
Here are a few reasons why you should leave this job to professionals.
Safety hazards
Changing oil involves crawling underneath the car, which can be risky if you're not trained to do it properly.
You could accidentally drop the car on yourself or cut yourself on sharp edges.
Additionally, you could be exposed to toxic chemicals such as used motor oil and transmission fluid, which can cause serious health problems if not handled carefully.
Lack of knowledge and experience
Even if you know the basics of changing your own oil, you may not be aware of the latest techniques and best practices.
Modern cars have complex engines and require specialized tools and equipment to complete the job correctly.
If you don't have the necessary knowledge and experience, you could end up causing more harm than good.
Warranty Concerns
If your car is still under warranty, changing the oil yourself could void the warranty.
Many manufacturers require that all maintenance be performed by certified technicians using authorized parts and tools.
If you do the work yourself and something goes wrong, you may end up paying for expensive repairs out of pocket.
Environmental impact
Improperly disposing of used oil and other automotive fluids can harm the environment.
Used oil is considered hazardous waste and must be handled and disposed of according to strict regulations.
If you don't follow these guidelines, you could be fined or face legal action.
Time and cost
Changing your own oil may seem like a cost-effective solution, but it can actually end up costing you more in the long run.
You'll need to purchase oil, filters, and other supplies, as well as invest in tools and equipment.
Additionally, the time and effort required to complete the job can be significant, especially if you run into unexpected problems.
Final Words
Many of you asked us, where can I legally change my oil? We hope that you have got the answer by reading this article.
Even though we have stated that most countries and states do not have any strict laws against this, you should know your state's law first.
But our suggestion will be to rely on an auto shop to change your oil.
Because the cost that you need to spend is almost the same, whereas you might need to spend more hours and energy while changing the oil on your own.
Hopefully, you can decide on it better. So, make wise decisions and make the oil-changing process easier.
Please do not perform the old oil disposal without precautions because that can be hazardous.