Lug nuts are essential to keeping your car's tires in place. However, if they are overtightened, they can cause some significant problems.
We'll explore the common symptoms of over-tightened lug nuts and their impact on your vehicle's performance and safety.
Whether you're a seasoned car enthusiast or just want to ensure your daily commute is trouble-free, understanding these symptoms is crucial.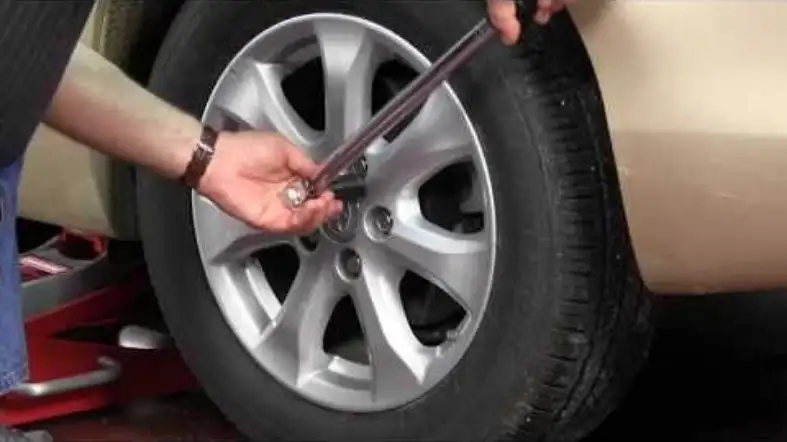 How To Get A Stripped Lug Nut Off A Tire?
Symptoms Of Over Tightened Lug Nuts
Some of the most common symptoms of over-tightened lug nuts include:
Difficulty Removing Nuts
A glaring sign of over-tightened lug nuts is the immense difficulty in removing them.
Special tools or excessive force may be necessary, posing a problem when you need to change a tire or perform maintenance.
Early Wear and Tear
Over-tightened lug nuts accelerate wear and tear on your wheels.
The excess pressure on both the wheel and the hub, which connects it to the car, can result in tire deflation, flats, or even blowouts.
Distorted Wheel Studs
The metal rods known as wheel studs, extending from the hub and holding the lug nuts, can be damaged when the lug nuts are over tightened.
This can lead to stretched or broken studs, causing them to become loose or uneven, impacting how your wheels fit onto your car.
Brake Rotor Warping
Brake rotors, essential for stopping your vehicle when you apply the brakes, can become warped or bent due to over-tightened lug nuts.
This warping results from excessive pressure, causing your brakes to lose effectiveness and produce vibrations or unusual noises during braking.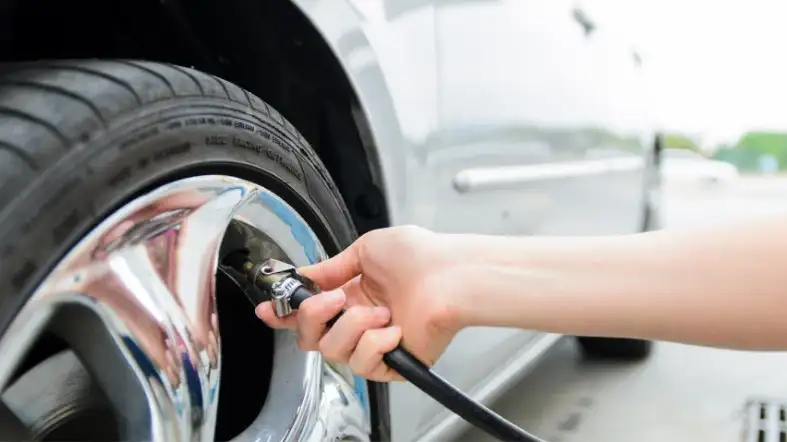 How To Remove Swollen Lug Nuts?
Wheel Vibration and Noise
Over-tightened lug nuts can induce wheel vibration and noise while driving.
The imbalance or misalignment they create causes wheels to spin unevenly or off-center, leading to your car shaking, wobbling, and generating irritating sounds like squeaks or rattles.
Damaged Lug Nuts and Threads
Lug nuts and threads, the components responsible for securing the wheel to the stud, may sustain damage when lug nuts are over tightened.
This damage can manifest as stripped or cracked components, causing them to lose their grip and shape, jeopardizing their ability to hold the wheel properly.
Cracked Wheels
Among the most severe consequences of over tightened lug nuts is the potential to crack your wheels.
The excessive stress imposed on the wheel material can result in fractures or splits, a hazardous situation that could lead to the wheel detaching or compromising control while driving.
Hub Damage
The hub, which connects the wheel to the axle transferring power from the engine to the wheels, can suffer damage due to over-tightened lug nuts.
Cracks or wear can impact how your vehicle moves and steers, rendering it unsafe to drive.
Alignment Issues
Alignment, which dictates how well your wheels align with each other and with your car's direction, can be thrown off by over-tightened lug nuts.
This can cause wheels to tilt or shift, making your car pull to one side, impairing steering, increasing tire wear, and raising fuel consumption.
Decreased Suspension Performance
Suspension, responsible for cushioning bumps and shocks from the road, comprises springs, shocks, and other components connecting your wheels to your car's frame.
Over-tightened lug nuts can disrupt suspension performance by making your wheels either stiffer or looser than they should be, reducing ride comfort and stability, and potentially damaging other suspension parts.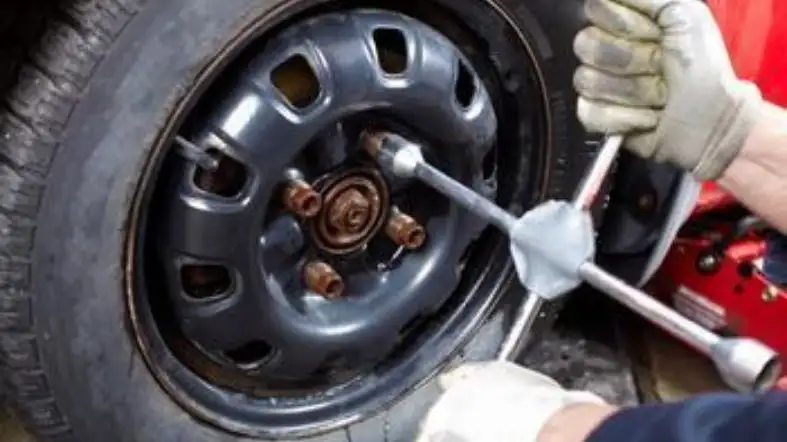 Impact of Over-Tightened Lug Nuts on Vehicle Performance
The effects of over tightened lug nuts on vehicle performance are numerous and significant. Some of these effects include:
Safety Hazards
Over tightened lug nuts pose safety hazards by making your car harder to control, stop, or steer, increasing the risk of accidents or injuries.
They can also lead to wheel detachment or breakage while driving, which is extremely dangerous.
Risk of Wheel Detachment
Among the most concerning outcomes of over tightened lug nuts is the potential for a wheel to detach while driving.
This catastrophic event can occur if the lug nuts or wheel studs break or loosen, or if the wheel itself cracks or splits, causing your vehicle to lose balance, skid, or even flip over.
Impact on Wheel Alignment
Over-tightened lug nuts can negatively affect wheel alignment, leading to issues such as pulling to one side, poor steering, increased tire wear, and higher fuel consumption.
These problems can compromise your driving performance and comfort while costing you more money in the long run.
Brake System Complications
The brake system can also be adversely affected by over-tightened lug nuts.
They can warp or damage brake rotors, reducing braking effectiveness and causing vibrations or noises.
Additionally, other brake components, such as calipers, pads, or hoses, may also suffer damage.
How Many Lug Nuts Are On A Standard Car Wheel?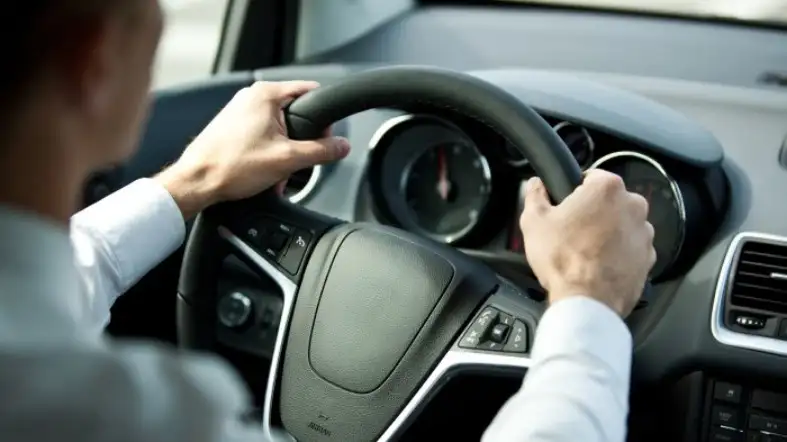 Impact on Suspension System
Over-tightened lug nuts can disrupt the suspension system, resulting in wheels that are too stiff or loose, affecting suspension function.
This can lead to a less comfortable and stable ride and may damage other suspension parts, including springs, shocks, or struts.
Decreased Vehicle Resale Value
Over time, over-tightened lug nuts can decrease your vehicle's resale value due to the damage they cause to wheels, hubs, brakes, suspension, and other car parts.
This damage can negatively impact your car's appearance and performance, potentially making it harder to sell.
Fuel Efficiency Degradation
Over-tightened lug nuts can reduce fuel efficiency by causing alignment issues, leading to increased gas consumption.
This not only raises fuel costs but also contributes to higher emissions.
Influence on Vehicle Stability
Over-tightened lug nuts can affect your vehicle's stability, leading to wheel vibrations and noise that impact your driving experience.
Alignment issues or wheel detachment can cause your car to lose balance or control while on the road.
Over-tightened lug nuts can result in a host of problems that compromise vehicle safety, performance, and longevity.
Being mindful of proper lug nut torque specifications and addressing any symptoms promptly is crucial to ensuring your car remains in optimal condition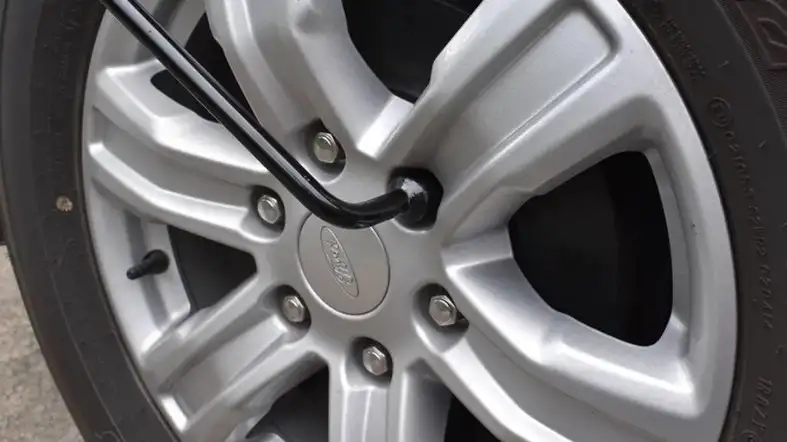 Preventive Measures: How to Avoid Over Tightening Lug Nuts
To prevent over-tightening lug nuts, you should follow these preventive measures:
Use a Torque Wrench
The best way to avoid over tightening lug nuts is to use a torque wrench.
A torque wrench is a special tool that allows you to tighten the lug nuts with the right amount of force without overdoing it.
The right amount of force is called torque, and it is measured in units called foot-pounds (ft-lbs) or Newton-meters (N-m).
Different cars have different torque specifications for their lug nuts, so you should check your owner's manual or online sources to find out what yours is.
Then, you should set your torque wrench to that value and tighten each lug nut until you hear a click sound.
This means that you have reached the correct torque, and you should stop tightening.
Hand Tighten Initially
Another way to avoid over tightening lug nuts is to hand tighten them initially.
This means that before you use a wrench or a torque wrench, you should tighten each lug nut by hand until they are snug.
This will help you align the wheel properly on the hub and prevent cross threading or stripping the threads.
Clean Threads
Another preventive measure is to clean the threads on the wheel studs and the lug nuts before you tighten them.
The threads are the spiral grooves that help the lug nuts screw onto the studs. Sometimes, they can get dirty or rusty from dust, dirt, grease, or corrosion.
This can make them harder to tighten or loosen and cause damage to them. To clean them, you should use a wire brush or a rag to remove any debris or rust from them.
You should also apply some anti-seize compound or lubricant to them to prevent them from sticking or seizing up.
Follow Recommended Patterns
Another tip to avoid over tightening lug nuts is to follow recommended patterns when you tighten them.
This means that you should tighten them in a certain order and direction that helps distribute the pressure evenly on the wheel and the hub.
The most common pattern is called a star pattern or a criss-cross pattern. To follow this pattern, you should start with any lug nut and then move to the one opposite it.
Then, you should move to the next one that is not adjacent to either of the previous ones and repeat the process until all lug nuts are tightened.
This will help you avoid uneven or excessive force on any part of the wheel.
Check Torque After Driving
The last preventive measure is to check the torque of your lug nuts after driving for a while.
This is because sometimes your lug nuts can loosen or tighten due to heat, vibration, or other factors.
To check the torque, you should use your torque wrench again and make sure that each lug nut is still at the correct value.
If not, you should adjust them accordingly. You should do this every time you change a tire or drive for a long distance.
By following these preventive measures, you can avoid over tightening lug nuts and keep your car in good shape.
Remember, lug nuts are very important for your safety and your car's performance, so don't neglect them or overdo them. Happy driving!
FAQs
Can Lug Nuts Loosen On Their Own?
Yes, lug nuts can loosen on their own over time if they were not properly tightened during a previous tire change.
How Do You Get A Torqued Lug Nut Off?
Yes, you can remove a torqued lug nut using a socket and ratchet. Insert the socket onto the lug nut, turn counterclockwise to loosen, and remove by hand if necessary.
Is It Possible To Over Tighten Lug Nuts By Hand?
Yes, it is possible to over-tighten lug nuts by hand, but it requires significant force. If you suspect over-tightening, use a socket and ratchet to adjust them.
Can Over-Tightening Lug Nuts Cause Vibration?
Yes, over-tightening lug nuts can lead to vibration because it can unbalance the wheel, affecting your driving experience.
Do I Need A Torque Wrench to Tighten Lug Nuts Properly?
Yes, using a torque wrench is the best way to ensure lug nuts are tightened correctly to the recommended torque level.
Does Tightening Lug Nuts Incorrectly Cause Imbalance or Breakage?
Yes, improperly tightened lug nuts can lead to problems like wheel imbalance or even wheel breakage, so it's crucial to follow the correct tightening procedure.
Final Thoughts
Recognizing the symptoms of over-tightened lug nuts is crucial for maintaining your car's safety and performance.
From excessive vibrations to the risk of loose tires and premature wear, these issues demand immediate attention.
To avoid such problems, use a torque wrench and follow proper tightening procedures.
Prioritize your safety by ensuring your lug nuts are tightened correctly, as neglecting this can lead to severe consequences on the road.