How Many Times Can An Engine Overheat?
Overheating the car engine is one of the most common problems while driving a car. Here a question arises, "How many times can an engine overheat?"
When our engine becomes overheated repeatedly, the chances of engine damage increase to a great extent. So, it's very crucial to know the maximum tolerance level of engine overheating for your car.
This article will answer your question. You will also know the drawbacks of an overheated engine and how to protect it from damage.
How Many Times Can An Engine Overheat?
It can not be accurately figured out how many times your car can overheat before being severely damaged. It depends on the car brands, types, and durability.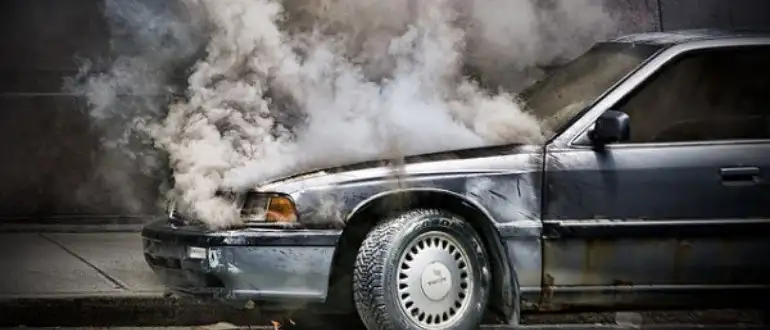 However, the desirable equation is that when you notice an engine overheating, you should not wait for the same thing to happen again. Instead, you should call a mechanic to look at the problem and figure out how to fix it.
If you don't pay attention to engine overheating problems, you could lose the whole engine or even the whole car. So, take the matter of heating up your engine seriously from the first notice.
Effects of Frequent Overheating of the Engine
1. Endangering the Gas Casket
When your engine's temperature gets too high, it can easily damage the head gasket. Because of the excessive heat, hot gases cannot get out and reach other parts of the car.
At some point, the liquids get into the cylinders and get burned, which can cause havoc on your car. You have to spend a lot of money to change the head gasket, which is a big deal.
The price will depend on what kind of car you have. You should expect to pay between $1600 and $2,000. Many people gave up on their cars because the head gasket blew out and required a lot of money to fix.
2. Breaking The Blocks Of The Engine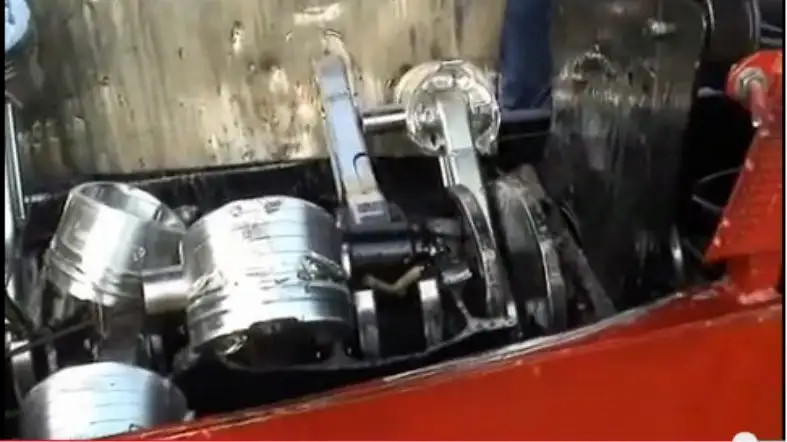 Even though the engine block is made of very strong material, it still has a maximum temperature that it can't endure. When your engine's temperature goes above the ideal level, there is a very good chance that your engine block will crack.
A cracked engine block is a very labor-intensive job. So, you will need someone who has a certain level of mechanical skills if it needs to be fixed.
It could cost you at least $1,500 to fix a cracked engine block. However, it can be much more if you drive a more expensive car or a bigger truck.
3. Damaging Cylinders and Pistons
 Your car's cylinders and pistons might not work properly when the engine temperature is very high. It's hard to fix these parts because they're so delicate and because they're at the heart of your engine.
If the damage isn't too bad, a skilled mechanic can fix them. Replacing the engine cylinder or fixing a broken one is going to cost a lot of money. It could cost up to $500 per cylinder to get it fixed.
How to Prevent Your Engine from Overheating?
1. Maintaining the car's temperature
Engine overheating can be caused by internal difficulties or external factors like high summer temperatures. So, first choose parking spots that aren't too hot. If possible, park in covered areas rather than open parking lots.
2. Making use of drapes
Preventing direct sunlight from entering your vehicle will help keep it cool, especially on hot summer days. Thus, basic things like window shade coverings can help keep your car's interior cool and prevent engine overheating.
3. Think about window tinting
If you live in a hot climate, you should consider tinting your windows. Remember that tinting the windows may reduce the resale value of the vehicle because not everyone prefers tinted windows.
 Keep the windows open. Leaving your car windows slightly open helps circulate air inside and reduces overheating. But you must know when to leave the windows open.
4. Switching On The Floor Vents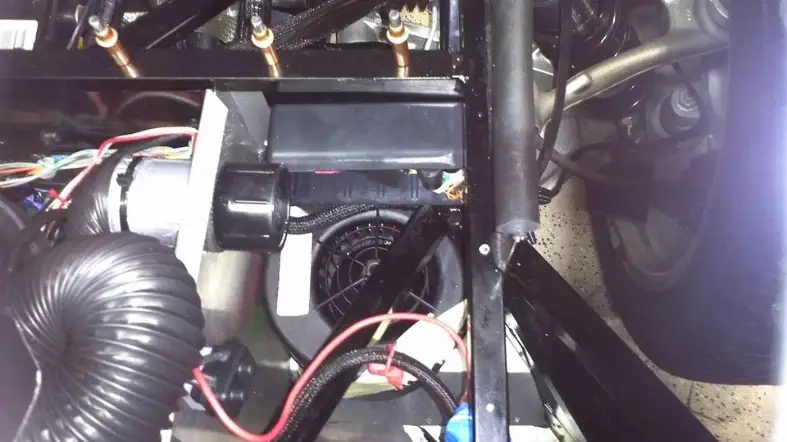 When getting into a car that has been parked for a long time, turn on the floor air vents first.
The internal atmosphere of your automobile will take time to cool down. So this may not be the most pleasant situation for you as a driver, but it helps the engine cool down faster.
5. Using a fan to circulate the air
Another crucial technique to help your car cool down and avoid engine overheating is to let your AC use fresh air for 10 minutes instead of recirculating it. 
In this manner, you may pull in cooler air from outside instead of relying on the heated car's air.
6. Temperature measurement
You should always keep an eye on the temperature indicator. It will alert you if your engine temperature exceeds a threshold. To avoid overheating engines, turn off the engine before the temperature reaches a dangerous level.
7. Checking the Coolant Level
The coolant level may decline somewhat over time, but not significantly, as this could suggest an internal or exterior coolant leak. So, check your coolant level periodically, especially in the heat.
If the coolant level is not between the minimum and maximum marks, consider topping it up. If the coolant level lowers rapidly, contact your mechanic to check for internal or external leaks.
FAQs about overheating car engines
What are the signs of an overheated engine? 
The most common indication of overheating are,
steam coming from the front of the car under its hood.
The engine temperature gauge moves into the "red" area when the temperature is high.
undesirably smelling in the front of the car or near the hood.
What should I do when my engine is overheated? 
Whenever you notice your engine heating, take these steps as soon as possible.
Firstly, stop driving. Turn your engine off, open the hood and let it cool.
Do not uncap the radiator or water system.
Give enough time for the engine to cool down.
Add coolant if the level is very low.
Check the engine temperature gauge. 
What are the causes of overheating my car engine? 
There are many reasons behind your engine being overheated. The most common causes are, 
Failures of the cooling system of your vehicle.
The cooling system has a leak.
Having a faulty water pump
Radiator issues with your car
Having a very low coolant level
Using damaged belts and hoses
What Will Happen If I Drive A Car With An Overheated Engine? 
If you keep driving your car after it overheats, the cylinder heads will eventually get warped, which is bad for your car.
People who do this could end up with a blown head gasket, which would require a long and costly repair process.
The combustion process is also slowed down by warped heads because they don't work as well.
Final Thoughts
We hope you have got the answer to the question "how many times can an engine overheat?" Your driving will be healthy and safe if you keep your engine at the proper temperature.
Overheating can cause severe damage to both your car and engine. So, learn the basic rules of protecting your engine from overheating.
The information and tips provided in the article will be very effective to protect your engine and car from damage. Be mindful about taking the information.