While discussing the mechanics of auto mechanics, one question troubled us the most. What's the difference between a motor and an engine?
We'll explore the distinctions, functions, and key components of both while debunking common misconceptions.
Gain the knowledge to differentiate these essential mechanical powerhouses.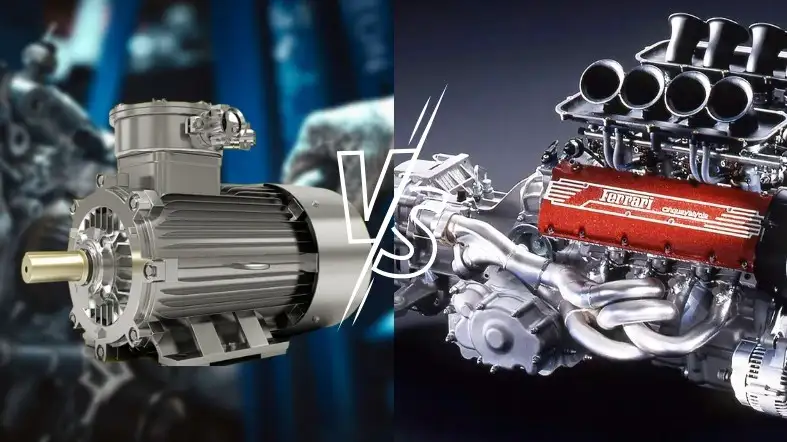 What's The Difference Between A Motor And An Engine?
| Criteria | Engine | Motor |
| --- | --- | --- |
| Definition | A machine designed to convert energy into mechanical energy | A device that converts electrical energy into mechanical motion. |
| Primary Energy Source | Typically fuel (e.g., gasoline, diesel, jet fuel). | Typically electricity. Some older motors use external combustion. |
| Applications | Used mainly in vehicles (cars, motorcycles, planes), generators, and industrial equipment. | Common in electric appliances, industrial machines, and electric vehicles. |
| Operation | Operates on the principles of internal or external combustion. | Depending on the type and maintenance can have a lifespan of several hundreds of thousands of miles. |
| Efficiency and Emissions | Typically less efficient due to energy loss in the combustion process. Produces direct emissions. | More efficient and typically produces no direct emissions during operation. |
| Maintenance | Requires regular maintenance like oil changes, spark plug replacements, etc. | Generally requires less maintenance compared to combustion engines. |
| Noise Level | Tends to be noisier due to the combustion process and moving parts. | Usually quieter, especially when compared to internal combustion engines. |
| Longevity | Typically it has a longer lifespan due to fewer moving parts and no combustion process. | Typically have a longer lifespan due to fewer moving parts and no combustion process. |
| Size and Weight | Usually heavier and bulkier due to the components needed for combustion. | Can be more compact and lighter for the same power output. |
Can You Cook with Motor Oil? An Interesting Fact to Know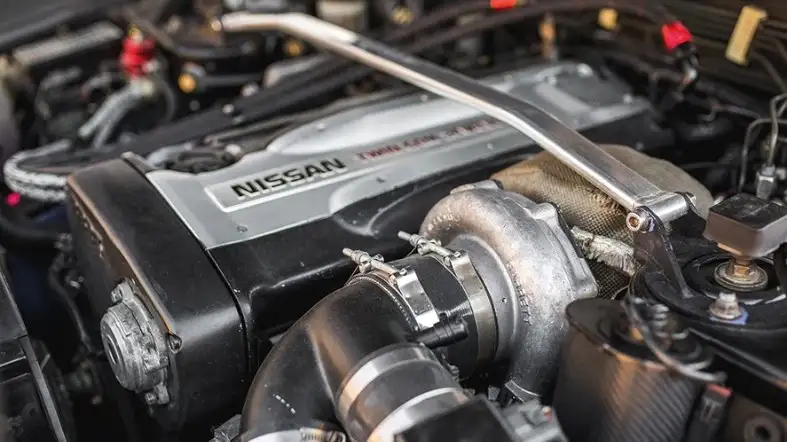 Characteristics and Function of a Motor
Basic Functionality of a Motor
Things move thanks to motors, which are like amazing machines! Turning electrical energy into mechanical energy is the fundamental function of a motor.
Motors operate similarly to toy cars in that they require some forward motion, but they move far more quickly and without our constant assistance.
Key Components of a Motor
Let's now have a look inside a motor. There, it seems like a miniature city!
Coils, magnets, and a rotor are the main actors. A magnetic field is produced by the coils as electricity passes through them.
The main action comes when the rotor starts spinning after sensing the magnetic attraction.
Motor Applications Across Industries
The unsung heroes of the industrial world are like motors!
Motors are essential to everything from building vehicles to running factories.
They quietly strive to keep our world going and are the driving force behind many of the things we rely on.
Environmental Impact of Motors
But, wait! Are motors good for the planet? Yes, they are! New motors are designed to be eco friendly, using less energy and producing fewer emissions.
So, when you see a motor humming along, know it's not just strong but also earth friendly.
Technological Advancements in Motors
Guess what? Motors are getting smarter! With new technology, motors are becoming more efficient and can communicate with other devices.
This means they can do their jobs even better, making our gadgets and machines work like a dream.
Characteristics and Function of an Engine
Fundamental Functions of an Engine
Engines are like the centers of motion! The major task of these people is to transform various sources of energy into mechanical energy, which drives motion.
It pumps energy to propel vehicles ahead, much like the heart of a car or motorcycle.
Key Components of an Engine
Let's dive into the engine's world! Picture it like a complex puzzle pistons, cylinders, spark plugs, and more.
Each part has a special role in the engine's grand performance. When they work together, they create the magic that powers our vehicles.
Engine Applications Across Industries
Engines are not only for automobiles! They operate large machinery in factories, power boats, and produce electricity.
They are the backbone of numerous industries, quietly advancing the advancement of our world.
Environmental Impact of Engines
However, do engines affect the environment? Some people do, particularly those who use fossil fuels. There is, however hope!
Engines are becoming cleaner and more effective thanks to technological improvements, which lessen their impact on the environment.
Technological Advancements in Engines
Engines are getting smarter too! With technology, engines are becoming more fuel-efficient and producing fewer emissions.
We're moving towards a future where engines are not just powerful but also eco-friendly.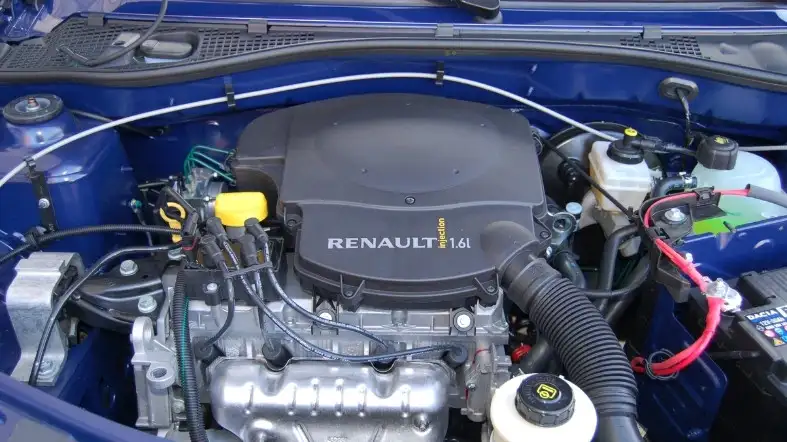 Can A Bad Battery Cause Reduced Engine Power? (Explained)
The Misconceptions About Motors and Engines
Motors and Engines are Interchangeable Terms
Stay put! Are engines and motors interchangeable terms? They are similar yet have different jobs, like relatives.
Cars, planes, and other large machinery have engines, whereas smaller electronic devices frequently have motors that are powered by electricity.
All Motors Run on Electricity
Not all motors need to be plugged in! Some motors, like those in remote control cars, run on batteries, despite the fact that many motors, like those in your toys or fans, are electric.
The magic of objects moving without a plug is provided by motors.
All Engines Burn Fossil Fuels
Let's discuss what breakfast looks like for engines! Although many engines, particularly those in automobiles, do run on gasoline or diesel (which are similar to their preferred munchies), not all do.
Some engines, like the electric ones used in posh automobiles, don't even require fuel.
Motors Are Always Electric
Although cool, electricity isn't the only trick in the motor book! Although they may appear to be battery-operated in your toy cars, motors can also be electric.
Electricity or other forms of power can be used to power motors.
Being aware of the distinctions between engines and motors is like possessing a superpower against confusion.
While engines are the powerhouses that carry cars and airplanes forward, motors are the smaller, frequently electric wizards that move your electronics.
Therefore, you can be the hero who clarifies the matter the next time someone confuses them!
Factors Influencing the Choice of Motor or Engine
Purpose of the Equipment
Beginning with the fundamentals Consider what the machine must accomplish before choosing between a motor and an engine.
An effective and quiet motor may be the ideal choice for a small device like a blender or fan.
You'll probably need the strength of an engine for larger chores like moving a car or a lawnmower.
Available Energy Sources
It's time to consider where the electricity originates from! An electric motor might be the best option if there is a handy electrical outlet nearby.
An engine that runs on gasoline or diesel, though, might be more useful if you're off the grid and need to travel through the wilderness.
Efficiency and Power Requirements
Muscles are the topic at hand. Power requirements for various machines vary. An engine could provide the power your machinery requires if it needs a rapid boost of energy.
A stable motor, however, can be the answer if you need power that is smooth and constant.
Environmental Considerations
Green thinking is hip! Think about the environmental impact if you wish to treat the planet with kindness.
Electric motors frequently produce fewer emissions, making them cleaner.
However, technological developments are also making engines, especially electric ones, more environmentally benign.
Cost and Budget Constraints
It's crucial to count your pennies! Budget considerations play a role occasionally. Electric motors may cost more upfront, but because of their efficiency, they frequently end up saving money over time.
On the other hand, traditional engines may be less expensive initially but may end up costing more in fuel in the long run.
Size and Portability
Choose them all, big or small! A more compact and mobile piece of equipment may benefit from a motor that is lighter and smaller.
However, an engine can be the heavyweight champion if you need significant power for a large vehicle or piece of equipment.
Maintenance and Longevity
A constantly sick machine is disliked by everyone. Think about how much upkeep your equipment will require.
Motors frequently require little upkeep and little hassle. While some may require more maintenance, some engines can withstand difficult circumstances for a longer period of time.
Technology Advancements
The present has already become the future. Watch out for new technology. Every day, improvements are made to both engines and motors.
As a result of new innovations, they are more effective, durable, and environmentally friendly.
FAQs about the difference between a motor and an engine:
Can an engine run on electricity?
No, engines typically run on fuel, such as gasoline or diesel, not electricity.
Is a motor always electric?
No, motors can be powered by electricity, but they can also be powered by other energy sources, such as batteries or compressed air.
Are engines and motors interchangeable terms?
No, engines and motors have different functions. Engines typically generate mechanical power from a fuel source, while motors convert electrical energy into mechanical motion.
Do all engines burn fossil fuels?
No, not all engines burn fossil fuels. Some engines, like electric motors, do not require any fuel.
Does a motor require regular maintenance like an engine?
No, motors generally require less maintenance compared to engines, especially combustion engines that need oil changes and spark plug replacements.
Can you put two engines together?
Yes, you can combine or use multiple engines for various purposes, depending on the specific application and requirements.
Why does a car engine click after you stop the motor?
Yes, a car engine may emit clicking sounds after it is turned off due to the cooling and contracting of different metals within the engine.
Final Words
Understanding this is important. Fuel is used in large vehicles, such as gasoline and diesel engines.
Electricity runs smaller things motors, also known as motors, smaller things. Consider yourself what is needed and choose right.
With both motors and engines all types of devices, from cars to domestic appliances become more reliable. Great job learning about them!