What's The Difference Between A Motor And An Engine?
While discussing the mechanics of auto mechanics, one question troubles us the most. What's the difference between a motor and an engine? 
You have definitely wondered if your car has a motor or engine in the first place.
Truth be told, even no dictionary in the world provides complete clarity in this area. They define the two terms in a manner that is comparable, if not identical. So, let's have a look at the contrasts in depth.
What's The Difference Between A Motor And An Engine?
Electrical energy transforms into mechanical energy by a motor. Whereas other energy sources such as thermal, vapor and chemical transform into mechanical energy by an engine.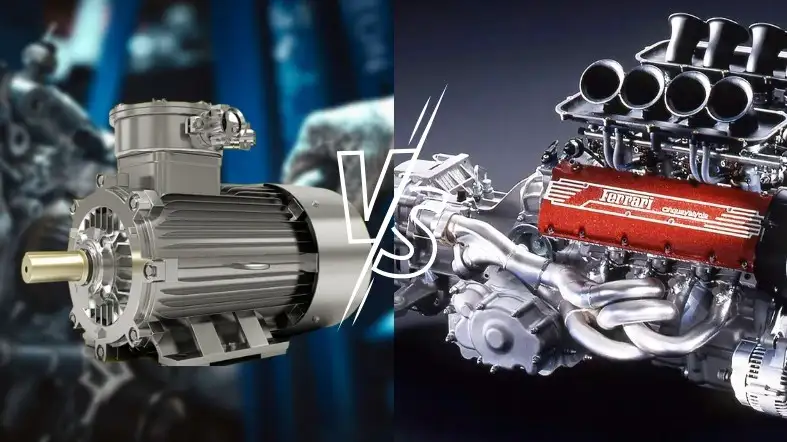 Moreover, both devices have difference in structural design, and operating principles. The arrangement of their constituent parts and components also differs.
Defining a motor:
An automobile's "motor" was simply a synonym for "mover," a mechanism that moves the vehicle. 
As a matter of fact, it didn't come from the electric motor. Winding springs used to power the motors in the past. 
This is why Faraday put an "electric" in front of "motor" to distinguish it from other technologies of that period.
The modern-day motor, often we know as an electric motor, is a device that gives you mechanical energy from electrical energy.
It is a relatively powerful and tiny machine, such as an internal-combustion engine in a car, boat, or other vehicle.
For instance, take the steam system, which collects and transfers energy from a natural source in order to use it to power machinery. We call these motors as electric motors today.
Defining engines: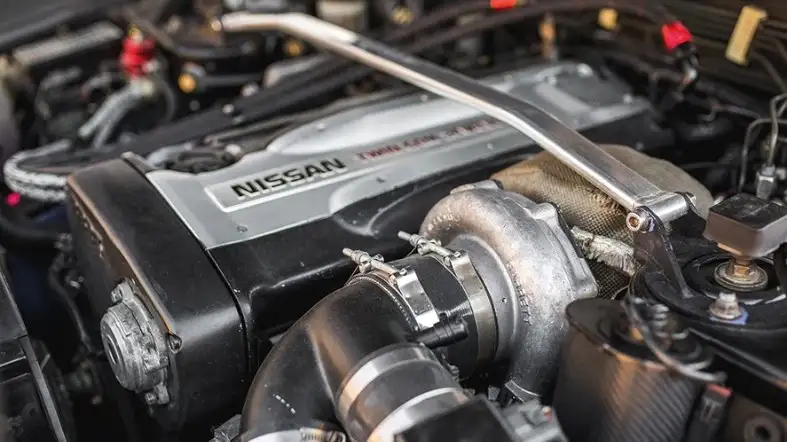 The Latin word "Ingenium" is the source of the word "engine. "As a result, simply anything that produces you something is an engine.  The system can be chemical, electrical, mechanical. 
Interestingly, it can be political, social or human. A bomb, for instance, fulfils the criterion of an engine.
Any system with a short lifespan was prone to exploding or becoming extremely hot. In the twentieth century, a motor's prime mover was referred to as "the engine".
To distinguish the engine from other methods at the time, James Watt used the name "steam" in front of it.
An engine may be anything from a crane to a water-powered mill to a political party. 
Gradually, through time, the word "engine" evolved so much. Nowadays, it is linked mostly with furnaces, explosives, and boilers among other things.
Key Differences Between An Engine And A Motor:
Origin:
In 1886, scientist Frank Julian Sprague created the world's first electric motor. Under a wide range of conditions, it was able to maintain a consistent speed, resulting in a high level of motoring performance.
But engines are present from prehistoric; we see the oar and club systems from time immemorial. Even the complex from of engines goes back the antiquity. 
For instance, you can take the engines that requires human or animal and steam power, water, wind like sources.
Definition:
As the name suggests, a motor is a mechanism that provides power for a moving system, such as a car or machines with moving components.  It uses internal combustion or electricity as its energy source.
On the other hand, power transforms into motion by an engine, which consists of a number of moving parts.
Types:
The two most common types of electric motors we have today are the AC motors and the DC motors. DC electricity runs the DC type motors, whilst the AC electricity runs the AC type motors.
We can further divide both these types into different sub-types based on power rating, horsepower, and other factors.
Engine types are mainly combustion engines and air-breathing combustion engines. There are many sub-classes as well.
Energy Source: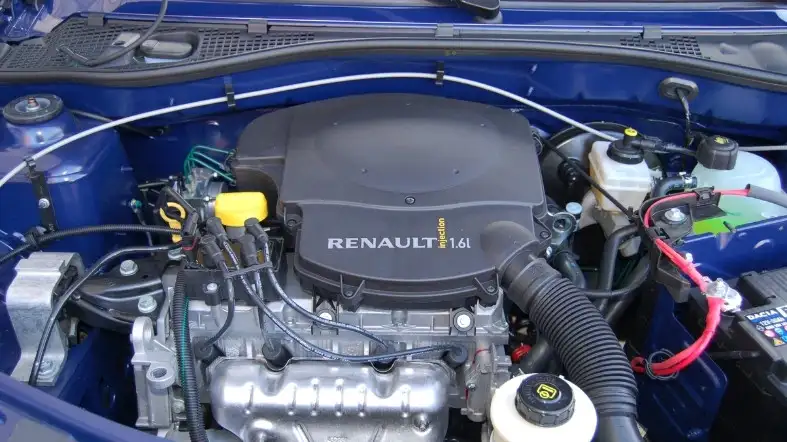 A motor functions on electricity, whereas an engine runs on fuel (gasoline or diesel).
Can A Bad Battery Cause Reduced Engine Power? (Explained)
Energy Conversion:
A motor is a device in which mechanical energy transforms into hydraulic energy. In contrast, the engine makes use of a unique sort of energy.
Functions:
The motor's primary purpose is to convert electrical energy into mechanical motion. 
Whereas the following are the engine's fundamental capabilities:
The system's spark plug provides the spark necessary to light up the fuel and air mixture.
Valves let air and fuel into the combustion chamber while also allowing exhaust to depart.
The sealing edge between the cylinder's interior and the piston's exterior build up from the piston rings and piston. It helps to keep the engine running smoothly.
The connecting rod slides as the piston goes down and up owing to the controlled explosions. As a result, the piston, which connects the connecting rod to the crankshaft, moves in a circular motion, causing the crankshaft to slide.
The sump contains some oil that surrounds the crankshaft.
Upsides:
There are a lot of benefits to having a motor. The low start-up costs, low maintenance, and efficiency are the most influential.
It offers automation, long life, safety, no labor cost, safety from fossil fuel.
The engine has low maintenance costs, a quick drive. It doesn't make too much noise, and is good for the environment.
Downsides:
Portability, demand costs, are downsides of using a motor including isolated locations.
An engine takes more fuel, costs more money. The diesel types are also responsible for more pollution.
FAQs about the difference between a motor and an engine:
Do Cars Have Both An Engine And A Motor, Or Are They The Same Thing?
In the conventional cars, you will get them both.  An engine is the enormous, rumbling beast under your hood. Motors are the small electric devices that blast wind off your vents, open and close your windows, and move your seats.
Can You Put Two Engines Together?
Yes, you can easily do that. NO special skill is required to do that.
Why Does A Car Engine Click After You Stop The Motor?
Metal will contract as it cools. An automobile engine is composed of a variety of metals, each of which cools and contracts at a distinct pace.  That's why you hear the click.
Final Words:
There are several uses for engines and motors in the vehicle and home appliance industries.
Fans, refrigerators, compressors, washing machines, automobiles, ships, and trains all make use of them.
So, to conclude, we can say that these gadgets and vehicles have simplified our lives. They ushered in an age of the industrial revolution, making the world a better place.