How To Clean Engine Block Before Assembly?
The engine block is something that demands to be cleaned up after a certain period.
The engine block will be filled with a lot of dirt and others. So if you clean or wash it before assembling it, it will surely be free from any dirt.
This significant article will tell you how to clean your engine block. Apart from that, you will get to know all the relevant information on this topic.
How To Clean Engine Block Before Assembly?
You have two options on your hand. You can go with a chemical product/ detergent. Otherwise, you can try out a steam cleaning for your engine block.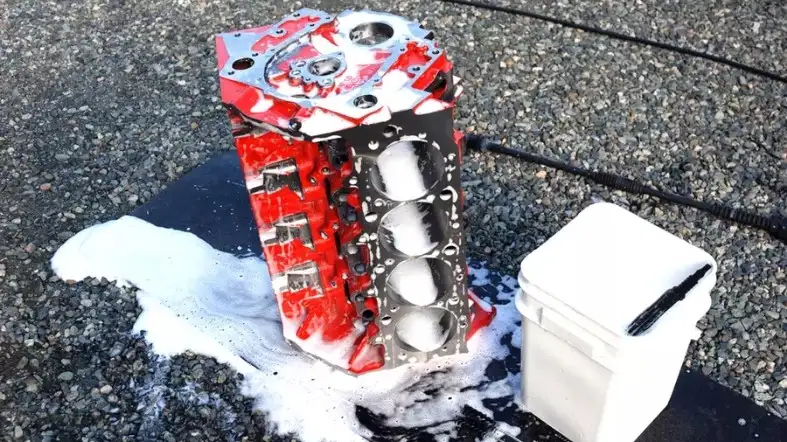 Though both are applicable to your engine, it's vital to understand the engine block cleaning process to know when to choose chemical cleaning. 
Importance Of Cleaning Engine Block 
We will make you know about the cleaning process. But it's also essential to understand the importance of doing it. So here we share-
1. Helps The Engine To Last Long
As it's a mechanical product, so a proper cleaning will surely work in terms of lasting long. For example, if your engine block becomes too oily, it will consume extra dust. 
If this happens, then surely it will lose its lifetime. So to get a long-lasting life for your engine, you should always clean it. 
2. Reduce Your Expenses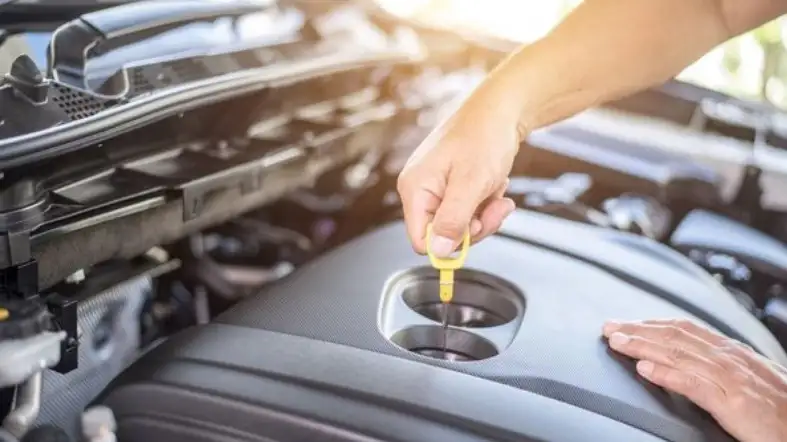 If your engine stops working properly, it will end up with some extra costs. You may have to spend on fixing it, or in some cases, you may have to buy a new engine. 
All these won't happen if you clean your engine block in a regular form. 
3. Less Down The Temperature
In most cases, engines usually become too hot because of a dusty surface. Sometimes it reaches its peak at the temperature when it's not cleaned properly. 
So to keep the temperature under control, you should choose the regular cleaning process. 
4. Find Out The Leaks
An oily engine block reduces the clear visibility of all the components. There may be a tiny leak in the head gasket, and you don't know about it. 
If you have a dirty and oily engine block, this situation might occur. So make sure you clean it regularly. 
5. Keeps It Like New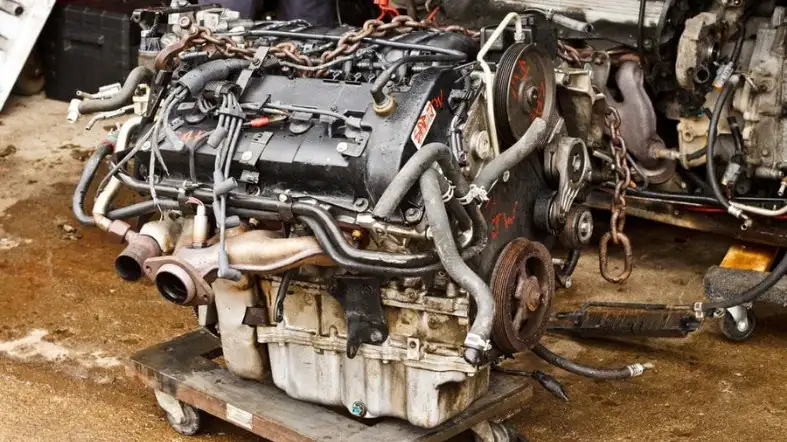 Proper maintenance usually ensures that your engine block will remain like new. It's obvious that no matter how clean you keep it, Still, some problems will occur. 
But despite these simple problems, your engine will remain in a good position, and you will get an expected value while selling it. 
These are the most common and known importance of cleaning your engine block before assembly. 
How To Clean Engine Block Before Assembly
So here we come to describe the essential issue. As we said earlier, you can go with two different processes.
If you want to go with the block cleaner, then you can visit the market and buy one for yourself. 
This kind of block cleaner will generally take up to $ 15/20. If this sounds a bit costly for you, then there is another option for you. 
Manage an amount of baking soda and mix it with detergent powder. Make sure you take ¼ cup of baking soda.
In terms of detergent powder, you can go for 2/3 tablespoons. Just mix it and clan your engine block. Apart from these, we are sharing the step-by-step process.
1. Use engine degreaser
This is the most important thing you should follow. Please make sure you buy an engine degreaser and use it. After using it, let's wait for a minimum of 10-20 minutes. 
2. Brush The Engine Block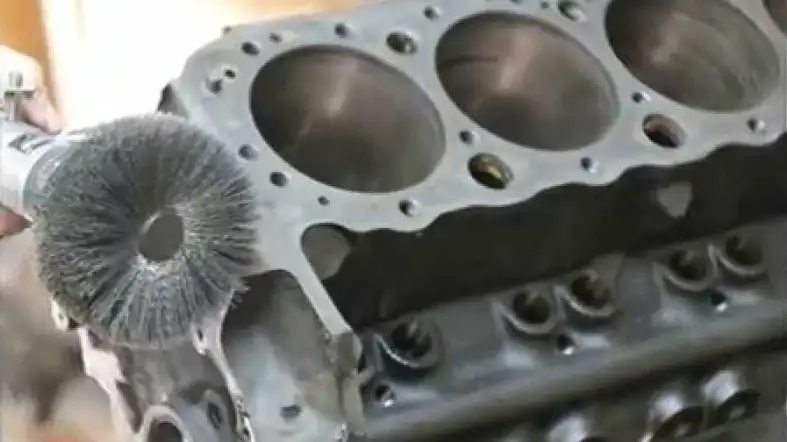 In this step, you need to brush up the entire engine block. But while doing so, make sure you go with enough gentleness because any rough touch may harm your engine. 
3. Spray Water
In this step, you must spray enough water into your engine block. While doing it, ensure the water has enough pressure in it. Otherwise, the entire cleaning won't be perfect. 
4. Dry It
Finally, you need to dry up the entire engine. You can try out an electrical drier for that.
This equipment will reach every corner of the engine and dry out every drop of water. Otherwise, you can try a normal towel also. 
So these are cleaning your block engine properly before you assemble it. Try to follow the process according to the situation. 
FAQ 
How Much Does It Cost To Have An Engine Block Cleaned?
This depends on the type of cleaning you want. You are okay with just surface cleaning, and then the cost will remain between $40-$80. But if you are expecting an A-Z cleaning, you might have to spend about $150- $400.
Can You Pressure Wash The Engine Block?
You can. But you have to follow some precautionary steps. As the engine block is fitted with other mechanical parts, so you have to ensure the safety of the other ones. You can try a plastic bag or something like that to cover up the other parts.
What Is Hot Tanking An Engine Block?
In some cases, the engine block is filled out with heavy dirt and different kinds of things. These become so heavy that they can't be removed with a normal process. So that's why hot tanking is used.
Hot tanking is generally about cleaning the engine block with high-temperature water flow.
Can Steam Clean Damage Engine?
If you are a specialist, then you can go for it. Because this kind of cleaning helps the engine to remain in a better situation. But if you don't have enough expertise, avoiding steam cleaning is better.
Conclusion
'How to clean engine block before assembly' is a question that requires a lot of data to fulfill the demand. But we tried our best to share the most important ones. 
Just make sure you remain gentle enough while cleaning the engine block. In most cases, people do slight damage while cleaning it. That's why it's always important to know the proper process.