How Long Will A Bad Starter Last
Are you tired of that nerve-wracking feeling when you turn the key in your car's ignition, only to hear a sad and feeble "click" instead of the engine roaring to life?
Or maybe your car has been taking longer and longer to start, leaving you wondering how much longer you can keep relying on that bad starter before it gives out completely.
Well, my friend, you've come to the right place.
In this blog, we're going to dive deep into the world of bad starters in cars and answer the age-old question: how long will a bad starter last?
How long will a bad starter last?
A bad starter in a car can last anywhere from a few days to several weeks, depending on how severe the problem is.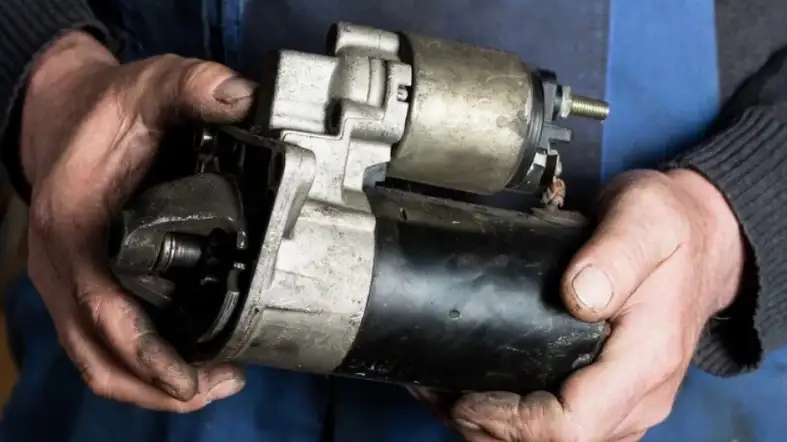 However, it's not recommended to continue driving with a bad starter for too long as it can eventually fail completely and leave you stranded.
It's best to get the starter checked and repaired or replaced as soon as possible to avoid further issues.
What are the factors that can impact a starter's lifespan?
Here are the factors that can impact a car starter's lifespan.
1. Usage: 
The most significant factor that affects the lifespan of a car starter is how often it's used.
If you frequently start your car, the starter will wear out much faster than if you only start your car occasionally.
2. Environmental factors: 
The environment in which the car operates also plays a vital role in determining the lifespan of the starter.
High humidity, high temperatures, and dusty conditions can all cause the starter to wear out faster.
3. Age: 
Like any other mechanical device, a car starter has a limited lifespan. Even if it is not used often, it will eventually wear out due to age, and you'll need to replace it.
4. Poor maintenance: 
If you don't maintain your car properly, it can cause issues with the starter.
Dirty or corroded battery terminals, for example, can cause the starter to malfunction and wear out faster.
5. Electrical system problems: 
Electrical issues such as a weak battery or poor connections can cause the starter to work harder, leading to faster wear and tear.
6. Incorrect installation: 
If the starter is not installed correctly, it can lead to problems such as misalignment, causing the starter to wear out prematurely.
7. Heavy loads: 
If you frequently carry heavy loads in your car or tow a trailer, it can put additional strain on the starter, leading to faster wear and tear.
How to prolong the lifespan of a starter?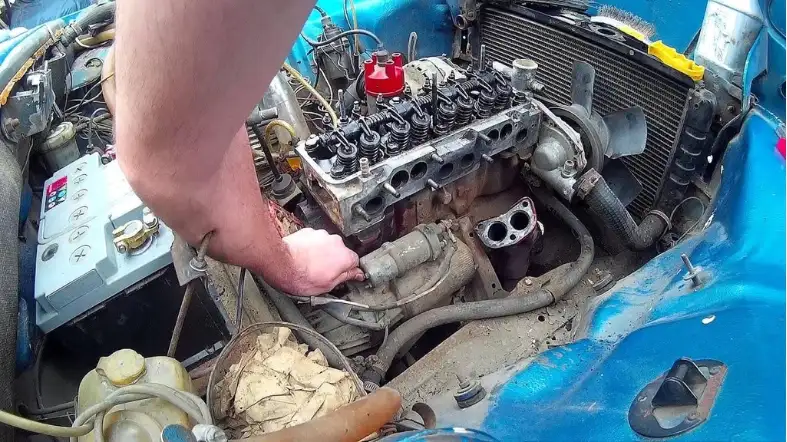 Maintaining the starter of your car is important for ensuring the longevity of your vehicle's engine. Here are some tips to help prolong the lifespan of your car starter:
1. Keep your battery in good condition: 
A weak battery can cause your starter to work harder, leading to premature wear and tear.
Make sure to keep your battery terminals clean and free of corrosion, and replace your battery as recommended by your vehicle's manufacturer.
2. Avoid starting your car too frequently: 
Every time you start your car, it puts a strain on the starter. If possible, try to consolidate your errands or car trips to minimize the number of times you start your engine.
3. Don't crank the starter for too long: 
If your engine doesn't start right away, don't hold down the starter for more than a few seconds.
This can cause the starter to overheat and damage the internal components.
4. Park your car in a covered area: 
Extreme temperatures can cause the starter to deteriorate faster. Parking your car in a garage or under a carport can help protect it from the elements.
5. Use the correct oil: 
Using the manufacturer-recommended oil can help reduce engine wear, which can indirectly help prolong the lifespan of your starter.
6. Keep your starter clean: 
Dirt and debris can accumulate on the starter, making it harder to work efficiently. Use a soft-bristled brush to remove any buildup.
7. Address any issues promptly: 
If you notice any unusual noises or difficulty starting your car, have it inspected by a mechanic right away.
Catching and repairing issues early can help prevent more extensive damage to your starter.
By following these tips, you can help ensure your car starter operates smoothly and efficiently for years to come.
What to do if you have a bad starter?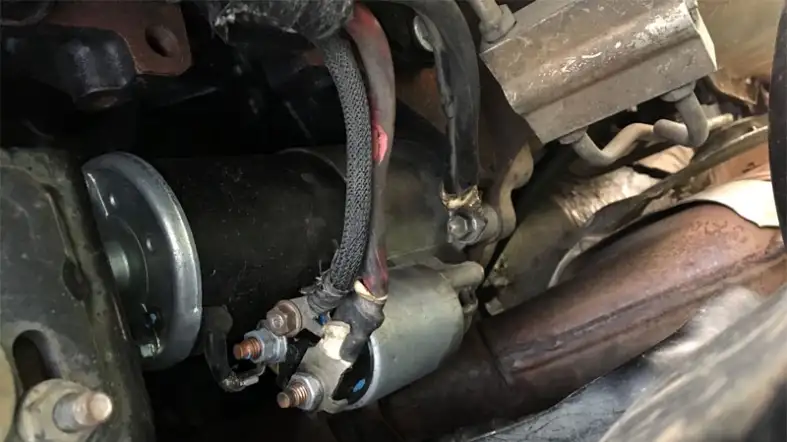 Having a bad starter can be quite frustrating, especially if you rely on your car to get you around. Here are some steps you can take to address the issue:
1. Identify the problem: 
The first step in addressing a bad starter is to identify the problem. Does the engine crank but not start, or does it not crank at all?
If the engine doesn't crank at all, the starter might be completely dead. However, if it cranks but doesn't start, there might be a different problem.
2. Check the battery: 
A weak battery can sometimes be the cause of a bad starter. Make sure your battery has enough charge, and if it doesn't, try jump-starting the car.
3. Inspect the starter: 
The starter is located near the engine block and is typically connected to the battery and ignition switch.
Check the wiring connections and make sure they're secure. Also, inspect the starter for any visible damage or signs of wear and tear.
4. Tap the starter: 
Sometimes, a bad starter can be temporarily fixed by tapping it with a hammer or a similar tool.
This might help loosen any stuck gears or brushes and allow the starter to work again.
However, this is just a temporary solution, and you'll still need to replace the starter eventually.
5. Replace the starter: 
If all else fails, you might need to replace the starter. This can be done by a professional mechanic, or you can do it yourself if you're comfortable with automotive repairs.
Make sure you purchase the correct starter for your car's make and model.
FAQs
What Are Some Signs That My Starter Might Be Going Bad?
Some common signs of a bad starter include a clicking sound when you turn the key, slow or intermittent cranking of the engine, or no response at all when you turn the key.
You might also notice that your headlights or other electrical systems are dimmer than usual, or that your battery is frequently dead or low on charge.
If you're experiencing any of these symptoms, it's worth having your starter checked by a professional mechanic.
Can I Fix A Bad Starter Myself, Or Do I Need To Take It To A Mechanic?
Fixing a bad starter can be a complicated process that requires specialized knowledge and tools.
While there are some DIY tutorials and videos available online, attempting to fix your starter yourself can be risky and may even cause further damage to your vehicle.
It's generally best to take your car to a trusted mechanic or auto repair shop to have the starter diagnosed and repaired.
How Much Does It Cost To Replace A Bad Starter?
The cost of replacing a bad starter can vary depending on the make and model of your vehicle, as well as the location and availability of parts and labor.
In general, you can expect to pay anywhere from $200 to $500 or more for a starter replacement, depending on the severity of the damage and the complexity of the repair.
Can A Bad Starter Cause Other Problems With My Vehicle?
Yes, a bad starter can potentially cause other issues with your vehicle, particularly if it's left untreated for an extended period of time.
For example, a failing starter can put extra strain on your battery, which can lead to premature failure of the battery or other electrical components.
In some cases, a bad starter can also cause damage to the engine or other mechanical systems, particularly if it's not addressed promptly.
That's why it's important to get your starter checked and repaired as soon as possible if you notice any signs of trouble.
Conclusion
A bad starter can last for varying amounts of time depending on the specific issues that are causing it to malfunction.
While some starters may only last a few weeks or months, others may continue to function poorly for years if left unchecked.
It's important to remember that a bad starter can cause a lot of frustration and inconvenience, as it may leave you stranded and unable to start your vehicle.
If you notice any warning signs such as slow cranking or clicking sounds when trying to start your car, it's best to have it checked by a professional mechanic as soon as possible.