Are you tired of that nerve-wracking feeling when you turn the key in your car's ignition, only to hear a sad and feeble "click" instead of the engine roaring to life?
Or maybe your car has been taking longer and longer to start, leaving you wondering how much longer you can keep relying on that bad starter before it gives out completely.
In this blog, we're going to dive deep into the world of bad starters in cars and answer the age-old question: how long will a bad starter last?
How long will a bad starter last?
A bad starter in a car can last anywhere from a few days to several weeks, depending on how severe the problem is.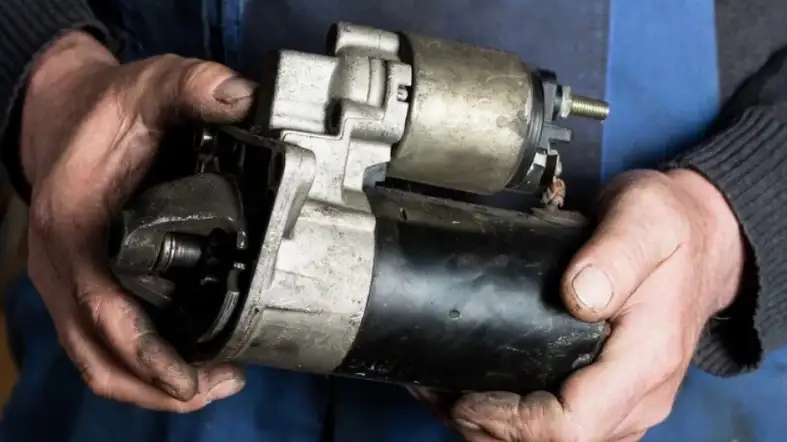 However, it's not recommended to continue driving with a bad starter for too long as it can eventually fail completely and leave you stranded.
It's best to get the starter checked and repaired or replaced as soon as possible to avoid further issues.
What are the factors that can impact a starter's lifespan?
Here are the factors that can impact a car starter's lifespan.
1. Usage:
The most significant factor that affects the lifespan of a car starter is how often it's used.
If you frequently start your car, the starter will wear out much faster than if you only start your car occasionally.
Each time you start the engine, the starter motor engages and turns the engine over.
This repeated use puts stress on the starter's internal components, such as the solenoid and brushes, causing them to wear down over time.
To prolong the lifespan of your starter, try to minimize unnecessary engine starts, such as idling for long periods or frequently starting the engine within a short span of time.
2. Environmental factors:
The environment in which the car operates also plays a vital role in determining the lifespan of the starter.
High humidity, high temperatures, and dusty conditions can all cause the starter to wear out faster.
Moisture and humidity can lead to corrosion of the starter's electrical connections, while extreme heat can cause the starter motor to overheat and fail.
Dust and dirt particles can enter the starter motor and interfere with its internal components, leading to increased friction and wear.
To mitigate these effects, park your car in a covered or shaded area, especially in hot and humid climates.
Regularly clean the engine compartment and protect the starter from excessive dust and debris.
3. Age:
Like any other mechanical device, a car starter has a limited lifespan. Even if it is not used often, it will eventually wear out due to age, and you'll need to replace it.
Over time, the internal components of the starter can degrade, leading to reduced performance and reliability.
The exact lifespan of a starter varies depending on factors like the quality of the starter, manufacturing standards, and usage patterns.
However, on average, starters tend to last between 80,000 to 150,000 miles or 5 to 10 years.
Regular maintenance and inspection can help detect signs of wear and prepare for a timely replacement when necessary.
4. Poor maintenance:
If you don't maintain your car properly, it can cause issues with the starter.
Neglecting routine maintenance tasks like checking the battery and cleaning the terminals can lead to starter problems.
Dirty or corroded battery terminals, for example, can cause the starter to malfunction and wear out faster.
Corrosion on the terminals can hinder the flow of electrical current, leading to voltage drops and inadequate power supply to the starter motor.
Regularly inspect and clean the battery terminals to prevent corrosion.
Additionally, ensure that the battery is in good condition and has sufficient charge to provide the necessary power to the starter.
5. Electrical system problems:
Electrical issues within the car's system can also impact the lifespan of the starter.
A weak battery, for instance, may not deliver enough power to the starter motor, causing it to work harder and wear out faster.
Poor electrical connections, such as loose or corroded wires, can result in voltage drops or intermittent power supply to the starter, leading to excessive strain on its components.
Regularly check the electrical system, including the battery, alternator, and wiring, to ensure they are in good working condition.
6. Incorrect installation:
If the starter is not installed correctly, it can lead to problems and premature wear.
During installation, proper alignment and engagement with the flywheel or flex plate are crucial for smooth operation.
Misalignment can cause excessive friction, leading to increased wear and tear on the starter's internal components.
To avoid installation-related issues, it's best to rely on professional mechanics or technicians with experience in starter installation.
They will ensure the starter is correctly aligned, properly secured, and all electrical connections are tight and secure.
7. Heavy loads:
If you frequently carry heavy loads in your car or tow a trailer, it can put additional strain on the starter, leading to faster wear and tear.
When starting the engine with a heavy load, the starter has to overcome increased resistance, requiring more power and effort.
This extra workload can accelerate the wear of the starter's components, particularly the solenoid and motor brushes.
If you frequently engage in activities that require heavy loads, such as towing or hauling, consider using a starter with higher torque capacity.
Upgrading to a more robust starter can better handle the demands of heavy loads and prolong its lifespan.
How to prolong the lifespan of a starter?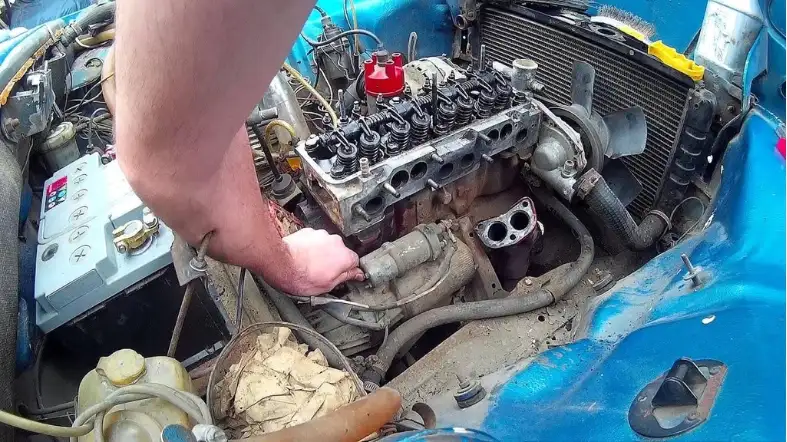 Maintaining the starter of your car is important for ensuring the longevity of your vehicle's engine. Here are some tips to help prolong the lifespan of your car starter:
1. Keep your battery in good condition:
To ensure your car starter lasts longer, it's crucial to have a healthy battery. A weak battery can cause your starter to work harder, leading to premature wear and tear.
Regularly check your battery's condition and voltage using a voltmeter.
Make sure to keep your battery terminals clean and free of corrosion, as this can interfere with the electrical connection.
If you notice any signs of battery deterioration or receive a recommendation from your vehicle's manufacturer, replace your battery promptly.
2. Avoid starting your car too frequently:
Each time you start your car, it puts a strain on the starter.
If possible, try to consolidate your errands or car trips to minimize the number of times you start your engine.
By reducing the frequency of starting your car, you can reduce the workload on the starter and increase its lifespan.
3. Don't crank the starter for too long:
When attempting to start your engine, avoid holding down the starter for more than a few seconds if it doesn't start right away.
Continuous cranking can cause the starter to overheat, potentially damaging the internal components.
Instead, release the key or button after a few seconds, wait for a brief moment, and then try again.
4. Park your car in a covered area:
Extreme temperatures, whether excessively hot or cold, can cause the starter to deteriorate faster.
Whenever possible, park your car in a garage or under a carport to shield it from the elements.
This protection can help prevent temperature-related stress on the starter and prolong its lifespan.
5. Use the correct oil:
Using the manufacturer-recommended oil for your engine not only benefits the engine itself but can also indirectly help prolong the lifespan of your starter.
The proper oil reduces engine wear and friction, which means the engine requires less effort to start.
Consequently, the starter experiences less strain during the starting process.
6. Keep your starter clean:
Dirt, dust, and debris can accumulate on the starter over time, hindering its efficiency and performance.
Regularly inspect your starter and use a soft-bristled brush to gently remove any buildup.
Avoid using harsh chemicals or excessive force, as these can damage the starter.
By keeping your starter clean, you ensure that it operates optimally and prolong its overall lifespan.
7. Address any issues promptly:
If you notice any unusual noises coming from the starter or experience difficulty starting your car, it's essential to have it inspected by a qualified mechanic right away.
Ignoring these signs may lead to more extensive damage to the starter or other components of your car.
By addressing issues promptly, you can potentially save yourself from costly repairs and prevent further deterioration of the starter.
What to do if you have a bad starter?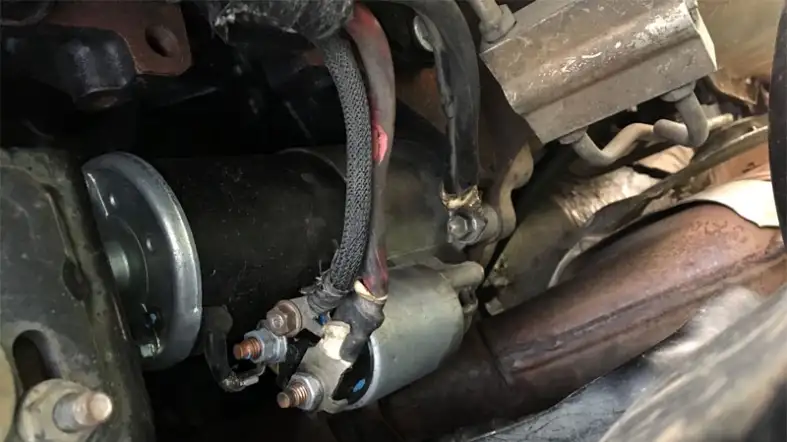 Having a bad starter can be quite frustrating, especially if you rely on your car to get you around. Here are some steps you can take to address the issue:
1. Identify the problem:
The first step in addressing a bad starter is to identify the problem. Does the engine crank but not start, or does it not crank at all?
If the engine doesn't crank at all, the starter might be completely dead. However, if it cranks but doesn't start, there might be a different problem.
2. Check the battery:
A weak battery can sometimes be the cause of a bad starter. Make sure your battery has enough charge, and if it doesn't, try jump-starting the car.
3. Inspect the starter:
The starter is located near the engine block and is typically connected to the battery and ignition switch.
Check the wiring connections and make sure they're secure. Also, inspect the starter for any visible damage or signs of wear and tear.
4. Tap the starter:
Sometimes, a bad starter can be temporarily fixed by tapping it with a hammer or a similar tool.
This might help loosen any stuck gears or brushes and allow the starter to work again.
However, this is just a temporary solution, and you'll still need to replace the starter eventually.
5. Replace the starter:
If all else fails, you might need to replace the starter. This can be done by a professional mechanic, or you can do it yourself if you're comfortable with automotive repairs.
Make sure you purchase the correct starter for your car's make and model.
FAQs
Q. What Are Some Signs That My Starter Might Be Going Bad?
A: Some common signs of a bad starter include a clicking sound when you turn the key, slow or intermittent cranking of the engine, or no response at all when you turn the key.
You might also notice that your headlights or other electrical systems are dimmer than usual, or that your battery is frequently dead or low on charge.
If you're experiencing any of these symptoms, it's worth having your starter checked by a professional mechanic.
Q. Can I Fix A Bad Starter Myself, Or Do I Need To Take It To A Mechanic?
A: Fixing a bad starter can be a complicated process that requires specialized knowledge and tools.
While there are some DIY tutorials and videos available online, attempting to fix your starter yourself can be risky and may even cause further damage to your vehicle.
It's generally best to take your car to a trusted mechanic or auto repair shop to have the starter diagnosed and repaired.
Q. How Much Does It Cost To Replace A Bad Starter?
A: The cost of replacing a bad starter can vary depending on the make and model of your vehicle, as well as the location and availability of parts and labor.
In general, you can expect to pay anywhere from $200 to $500 or more for a starter replacement, depending on the severity of the damage and the complexity of the repair.
Q. Can A Bad Starter Cause Other Problems With My Vehicle?
A: Yes, a bad starter can potentially cause other issues with your vehicle, particularly if it's left untreated for an extended period of time.
For example, a failing starter can put extra strain on your battery, which can lead to premature failure of the battery or other electrical components.
In some cases, a bad starter can also cause damage to the engine or other mechanical systems, particularly if it's not addressed promptly.
That's why it's important to get your starter checked and repaired as soon as possible if you notice any signs of trouble.
Conclusion
A bad starter can last for varying amounts of time depending on the specific issues that are causing it to malfunction.
While some starters may only last a few weeks or months, others may continue to function poorly for years if left unchecked.
It's important to remember that a bad starter can cause a lot of frustration and inconvenience, as it may leave you stranded and unable to start your vehicle.
If you notice any warning signs such as slow cranking or clicking sounds when trying to start your car, it's best to have it checked by a professional mechanic as soon as possible.