Have you ever found yourself pondering over the inner workings of your vehicle, particularly when it comes to its safety systems?
You're strolling through a bustling junkyard, and suddenly, like a diamond in the rough, you spot the perfect ABS module for your beloved four-wheeled companion.
The price tag is tempting, and you can almost feel the excitement of a successful DIY fix coursing through your veins. 
But hold on a second—before you make that purchase, let's take a step back and unravel the mysteries behind these intriguing devices.
In this blog we will discuss the modules, exploring the intricacies of programming, the benefits it brings, and the potential pitfalls of overlooking this vital aspect.
Does a used abs module need to be programmed?
Yes, a used ABS module typically needs to be programmed.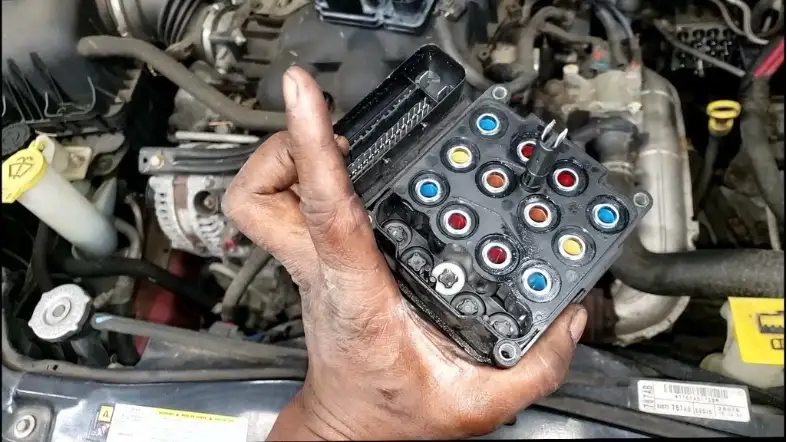 The reason for this is that the ABS module is a critical component in the vehicle's braking system, and it needs to communicate with other modules in the car to function properly.
Programming the ABS module ensures that it is correctly calibrated to work with the other modules in the car and that it can communicate with them effectively.
How ABS Modules Work in Conjunction with Other Vehicle Systems?
ABS (Anti-lock Braking System) modules work in conjunction with other vehicle systems to ensure effective braking performance.
Let's explore how ABS modules collaborate with these systems:
1. Braking Sensors:
ABS modules receive input signals from various sensors, such as wheel speed sensors, brake pedal position sensors, and steering angle sensors.
Wheel speed sensors monitor the rotational speed of each wheel, providing information on wheel lockup or skidding.
Brake pedal position sensors detect the force applied to the brake pedal, signaling the ABS module about the intensity of braking.
2. Electronic Control Unit (ECU):
The ABS module is connected to the vehicle's ECU, which serves as the central control unit for the entire braking system.
The ECU interprets data from different sensors and relays instructions to the ABS module to modulate braking pressure.
3. Hydraulic System:
When the ABS module detects an impending wheel lockup or skid, it rapidly adjusts the hydraulic pressure to the affected wheel or wheels.
It achieves this by controlling solenoid valves present in the hydraulic system, which regulates the flow of brake fluid to each wheel.
By modulating the brake pressure independently for each wheel, the ABS module prevents wheel lockup while maintaining effective braking.
4. Pump and Accumulator:
In situations where the ABS module reduces brake pressure, it may cause a momentary decrease in braking force.
To compensate for this, ABS modules incorporate a pump and accumulator system.
The pump helps to maintain a constant pressure in the brake system, ensuring a consistent braking feel even when the ABS module is actively modulating brake pressure.
5. Traction Control System (TCS):
ABS modules often integrate with the vehicle's TCS, which helps prevent wheel spin during acceleration.
TCS utilizes the same wheel speed sensors as the ABS system to detect excessive wheel slip.
When wheel slip is detected, the ABS module collaborates with the TCS to reduce engine power or apply brake pressure selectively to the spinning wheel, enhancing traction and stability.
6. Stability Control System:
In advanced ABS modules, stability control systems, such as Electronic Stability Control (ESC), work in conjunction with ABS.
ESC utilizes sensors to monitor vehicle dynamics, including yaw rate, lateral acceleration, and steering angle.
When ESC detects an impending loss of control, it can utilize the ABS module to selectively brake individual wheels, helping the driver maintain control and stability.
Benefits of Programming a Used ABS Module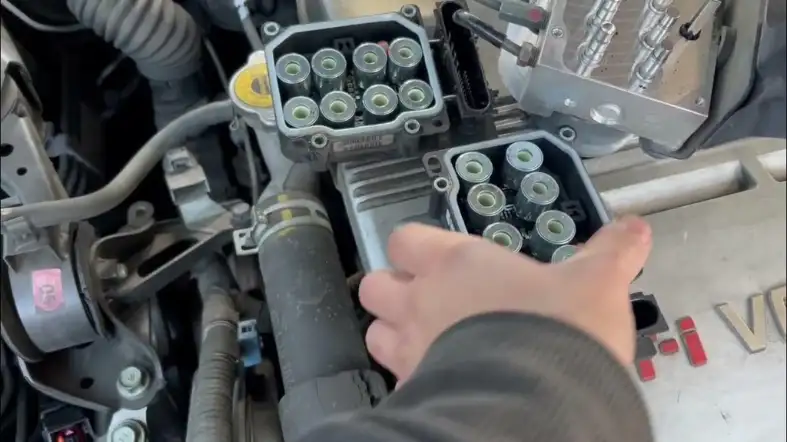 Programming a used ABS module can offer several benefits, enhancing the overall functionality and performance of your vehicle.
Here are the details and key points highlighting the advantages:
1. Compatibility:
When replacing a faulty ABS module with a used one, programming ensures that the module is compatible with your vehicle's make, model, and specific configuration.
By programming it, you can establish proper communication and synchronization between the module and other components of the vehicle's braking system.
2. Cost-Effective Solution:
Opting for a used ABS module instead of a brand new one can significantly reduce costs.
Purchasing a used module and programming it to work with your vehicle is generally more affordable than buying a new module from the manufacturer or dealership.
This makes it a cost-effective solution, especially if you're working within a budget.
3. Availability:
Sometimes, finding a new ABS module for older or less common vehicle models can be challenging.
In such cases, a used module may be the only available option.
By programming a used module, you can ensure its compatibility and use it as a suitable replacement for your vehicle's original module.
4. OEM Quality:
Original Equipment Manufacturer (OEM) parts are designed to meet the highest standards and specifications set by the vehicle manufacturer.
When you program a used OEM ABS module, you can maintain the quality and reliability that the original manufacturer intended for your vehicle.
This helps ensure optimal performance and safety.
5. Time-Saving:
Programming a used ABS module is generally quicker than waiting for a new module to be ordered and delivered.
If you need to get your vehicle back on the road promptly, programming a used module can be a faster solution.
It allows you to quickly replace the faulty module and resume normal operation without significant delays.
6. Environmental Impact:
Choosing to program a used ABS module instead of purchasing a new one can contribute to reducing waste and minimizing environmental impact.
By reusing a functional module, you extend its lifespan and prevent it from becoming unnecessary electronic waste.
7. Reliable Performance:
When programmed correctly, a used ABS module can perform just as well as a new one.
By following the proper programming procedures and ensuring compatibility, you can expect reliable performance and accurate functioning of your vehicle's braking system.
8. Professional Assistance:
While programming a used ABS module can be done by some experienced vehicle owners, it's often recommended to seek professional assistance from a qualified technician or mechanic.
Their expertise ensures that the programming process is performed accurately, reducing the risk of errors or malfunctions.
What happens if a used ABS module is not programmed?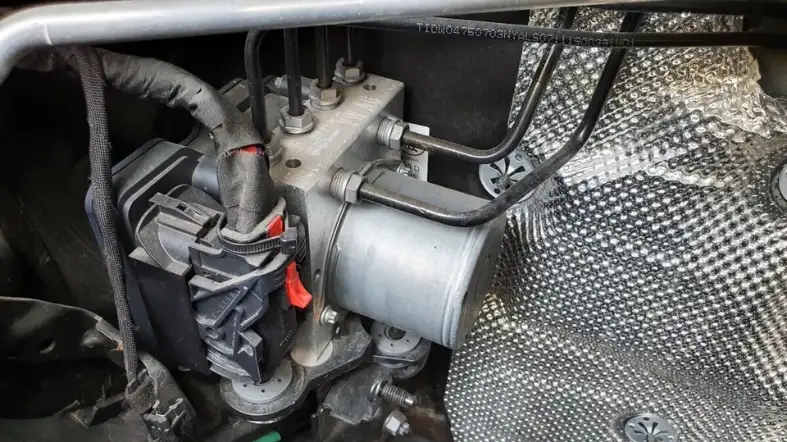 When a used ABS (Anti-lock Braking System) module is not properly programmed, it can lead to several issues and complications. Here are the details and points explaining what can happen:
1. Incompatibility:
ABS modules are specific to different vehicle makes, models, and years. If a used ABS module is not programmed to match the specific vehicle it is installed in, it may not be compatible with the car's systems and functions.
This can result in erratic behavior, malfunction, or complete failure of the ABS system.
2. Incorrect Sensor Readings:
The ABS module relies on sensor inputs from various components, such as wheel speed sensors, to monitor and control the braking system.
If the used module is not programmed correctly, it may not interpret the sensor readings accurately.
This can lead to incorrect calculations and improper braking response, potentially compromising the safety of the vehicle.
3. Warning Lights and Error Codes:
Modern vehicles have onboard diagnostic systems that monitor various components, including the ABS system.
When a used ABS module is not programmed correctly, it may trigger warning lights on the dashboard, such as the ABS warning light, traction control light, or even the check engine light.
Additionally, error codes related to the ABS system may be stored in the vehicle's computer, requiring further troubleshooting and potentially affecting the functionality of other related systems.
4. Loss of ABS Functionality:
The primary purpose of the ABS system is to prevent wheel lock-up during braking, allowing the driver to maintain steering control and reduce stopping distances.
If a used ABS module is not programmed properly, it may not communicate with the vehicle's other systems effectively, leading to a loss of ABS functionality.
This means the vehicle may not be able to modulate the braking pressure on individual wheels as intended, increasing the risk of skidding and compromising the overall braking performance.
5. Failure to Pass Inspection or Emissions Tests:
Depending on the jurisdiction, vehicles are often required to pass periodic safety inspections and emissions tests.
If the ABS system is not functioning correctly due to an improperly programmed ABS module, it may result in a failed inspection.
This can lead to additional time and expenses to rectify the issue before the vehicle can be considered roadworthy and compliant with the necessary regulations.
6. Warranty and Liability Concerns:
Installing a used ABS module that is not properly programmed may void any existing warranties or coverage related to the ABS system or the vehicle as a whole.
It is essential to ensure that any replacement ABS module is correctly programmed to avoid potential warranty issues or liability concerns.
FAQs
What Is An ABS Module?
An ABS (Anti-lock Braking System) module is an essential component in modern vehicles that helps prevent wheels from locking up during braking, ensuring better control and stability.
Can I Replace My Faulty ABS Module With A Used One?
Yes, it is possible to replace a faulty ABS module with a used one. However, there are certain considerations to keep in mind.
Why Does A Used ABS Module Need Programming?
The programming process allows the ABS module to sync with the vehicle's electronic system, enabling it to understand and respond to various signals correctly.
It ensures that the ABS module works harmoniously with the specific vehicle it is installed in.
Who Can Program A Used ABS Module?
Programming a used ABS module typically requires specialized equipment and knowledge.
It is advisable to seek assistance from a professional automotive technician or a dealership that has the necessary tools and expertise to perform the programming correctly.
How Much Does It Cost To Program A Used ABS Module?
The cost of programming a used ABS module can vary depending on various factors, such as the vehicle's make and model, the technician or dealership performing the programming, and any additional repairs or adjustments needed.
It is best to consult with a professional to get an accurate estimate.
Can I Program A Used ABS Module Myself?
Programming a used ABS module requires specialized knowledge, equipment, and access to the necessary software.
It is a complex process that is best left to professionals who have the expertise and experience in dealing with automotive electronics.
Are There Any Risks Involved In Using A Used ABS Module?
There are certain risks associated with using a used ABS module.
The module may have hidden defects or may not be compatible with your vehicle's specific requirements.
It is crucial to thoroughly inspect and test the module before installation, and ensure it is programmed correctly to minimize any potential risks.
Are There Any Alternatives To Using A Used ABS Module?
If you're hesitant about using a used ABS module, you can explore other options.
You may consider purchasing a new ABS module from a reputable source or consult with a professional to explore potential repairs or alternatives, depending on the specific issue you're facing.
Conclusion
If you're replacing an ABS module in your vehicle with a used one, it's crucial to consider whether or not it needs to be programmed.
While there are cases where a used ABS module can be plug-and-play, it's often necessary to have it programmed to ensure proper functionality.
By programming the used ABS module, you ensure that it integrates seamlessly into your vehicle's existing system, allowing for accurate readings and optimal performance.
Neglecting to program the used ABS module can lead to issues like incorrect readings, malfunctioning ABS functions, or even safety hazards.
So, it's essential to prioritize the safety and reliability of your vehicle by following the manufacturer's recommendations and guidelines.