If you have an old gas canister that has been lying around for a while, you might be wondering if you can still use the gas inside.
Perhaps you need it for camping or to power a small stove, but you're concerned that the gas might have gone bad. 
One option that some people consider is adding a stabilizer to the old gas. But is this a good idea? Keep reading to find out.
Can You Add Stabil To Old Gas?
Yes, you can add a fuel stabilizer to old gas to help keep it fresh and prevent it from breaking down further over time. We recommend adding fresh gasoline to the old gas in a 3:1 or 4:1 ratio, depending on how old the gas is, and mixing it thoroughly before adding a fuel stabilizer.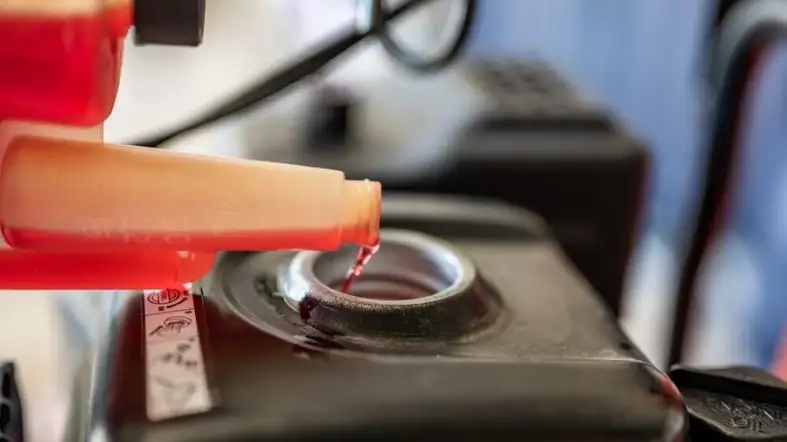 STA-BIL Fuel Stabilizer works best if you top off your tank with fresh gasoline before treatment, and one ounce of the product treats 2.5 gallons of fuel. 
However, it's important to note that while fuel stabilizers can help prevent further degradation of old gas, they cannot completely restore the fuel to its original quality.
Tips for Adding Stabil to Old Gasoline
Here are some useful tips:
Check the fuel quality
Before adding Stabil to your old gasoline, it's important to check the quality of the fuel.
If the fuel has been sitting for a long time or has visible contaminants, it may not be salvageable.
If the fuel appears discolored or smells sour, it's likely best to dispose of it and start fresh.
Add the right amount of Stabil
It's important to add the right amount of Stabil to your old gasoline to ensure it remains stable and doesn't break down.
Follow the instructions on the label carefully, as the amount of Stabil needed can vary depending on the amount of gasoline you're treating.
Use a clean container
When adding Stabil to your old gasoline, make sure to use a clean container to avoid any contamination.
A dirty container can introduce new contaminants to the gasoline, which can cause further issues down the line.
Mix well
Once you've added the Stabil to your old gasoline, make sure to mix it thoroughly to ensure it's evenly distributed.
You can do this by shaking the container or using a fuel mixing tool.
Store properly
After adding Stabil to your old gasoline, it's important to store it properly to prevent any further degradation. 
Can You Revive Old Gasoline with a Stabilizer?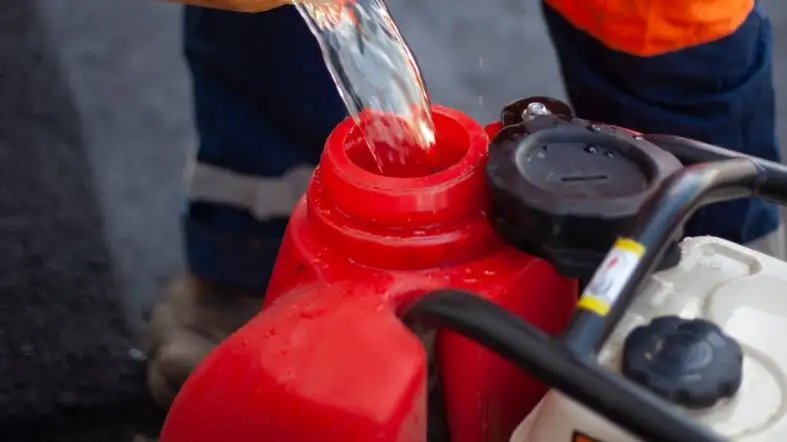 The stabilizer can help extend the shelf life of gasoline, but it cannot revive gasoline that has already degraded significantly.
The stabilizer may not be able to fix petrol that has already broken down.
In such circumstances, old petrol must be properly disposed of and replaced with new petrol.
However, if the gasoline has only been stored for a few months and still appears to be in good condition, adding a stabilizer can help preserve it and prevent further degradation.
The key is to add the stabilizer to the gasoline before it starts to break down, as once the degradation process has begun, it may be difficult to reverse the damage.
Can Old Gasoline Damage Your Engine?
Yes, using old gasoline can potentially cause damage to your engine:
Gasoline degradation: 
Gasoline can degrade over time, leading to the formation of gum and varnish deposits in your fuel system and engine.
The longer gasoline sits, the more it breaks down and loses its ability to combust efficiently.
Performance issues:
 Gas that is more than two months old can cause minor decreases in performance, while gas that is older than a year can cause issues such as engine knocking, sputtering, and clogged injectors.
Corrosion and sediment: 
Gasoline that has been stored for a long time, especially if it has been exposed to air or moisture, can lead to corrosion and sediment, which can plug fuel filters and injectors.
Malfunctions: 
Using old gasoline can cause your check engine light to come on, and your vehicle may malfunction in other ways such as failing to start, idling differently than it usually does, and losing power while driving.
Prevention: 
To avoid potential damage to your engine from old gasoline, it is best to avoid using gasoline that has been stored for a long time.
If you must use it, it is recommended to use a stabilizer and to properly flush and clean your fuel system beforehand.
How to Store Gasoline Long-Term?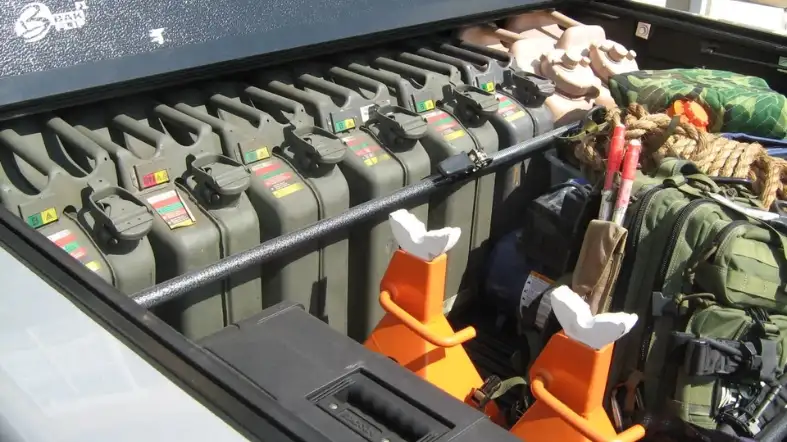 Choose the Right Container:
Use only containers approved for gasoline storage, such as those made of high-density polyethylene (HDPE) plastic.
Metal containers are not recommended as they can corrode over time.
Keep Gasoline Away from Flames and Sparks:
Gasoline is highly flammable and should always be stored away from flames, sparks, and other ignition sources. This includes cigarettes, matches, and lighters.
Keep Gasoline Out of Reach of Children and Pets:
Gasoline is toxic and can be deadly if ingested. It should always be stored out of reach of children and pets in a secure location.
Label the Container:
It is important to label the container with the date the gasoline was stored and the type of gasoline it contains. 
Use Gasoline within 1 Year:
Gasoline should be used within one year of being stored to ensure that it is still usable.
If the gasoline has been stored for longer than a year, it may have degraded to the point where it is no longer usable and should be disposed of properly.
Common Misconceptions about Old Gasoline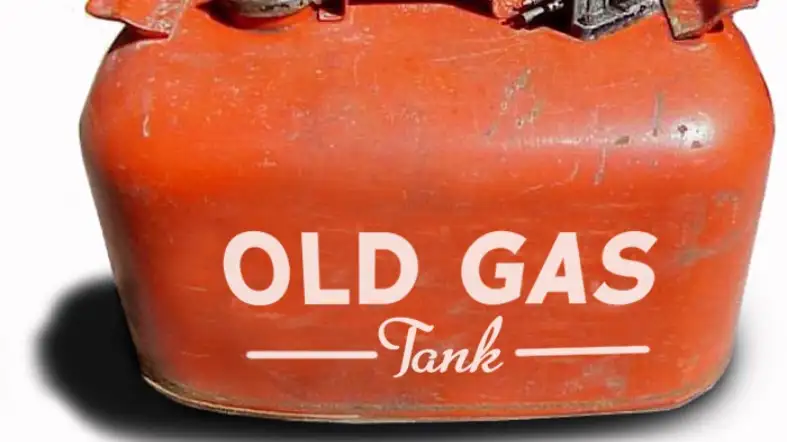 There are several misconceptions about old gasoline that people often believe to be true. Here are some of the most common ones:
Old gasoline can be completely rejuvenated with additives: 
While it's true that gasoline stabilizers can help to some extent in restoring old gasoline, they cannot completely rejuvenate it. 
The color of gasoline indicates its quality: 
The color of gasoline is not an accurate indicator of its quality.
Gasoline can vary in color due to different additives, but it doesn't necessarily mean that the gasoline has gone bad.
Gasoline can last indefinitely if stored properly: 
While proper storage can help extend the life of gasoline, it still has a limited shelf life.
Even if gasoline is stored in an airtight container and away from heat and light, it will eventually degrade over time.
All gasoline is the same: 
Gasoline can vary in quality and composition, depending on the brand and type.
Some gasoline may contain more additives or have a higher octane rating than others, which can affect its shelf life.
Gasoline can only go bad if it's been sitting for a long time: 
Gasoline can start to degrade after just a few weeks, especially if it's been exposed to heat and light.
It's important to use gasoline within its recommended shelf life to ensure optimal performance.
The Pros And Cons Of Using Stabilizer On Old Gasoline
Using a stabilizer on old gasoline can have both pros and cons. Here are some of the key points to consider:
Pros:
Extended shelf life: Adding a fuel stabilizer to old gasoline can extend its shelf life, preventing it from deteriorating and becoming unusable.
Improved performance: A stabilizer can also help improve the performance of gasoline that has been sitting for a long time, restoring some of its original properties.
Cost-effective: Using a stabilizer is a cost-effective solution compared to having to replace the old gasoline with fresh fuel.
Cons:
Limited effectiveness: Fuel stabilizers are not always effective at reviving old gasoline that has been sitting for a very long time or has been contaminated.
Short-term solution: While a stabilizer can extend the shelf life of old gasoline, it is only a short-term solution. Eventually, the gasoline will still need to be replaced with fresh fuel.
Not a guarantee: While using a stabilizer can improve the quality of old gasoline, it is not a guarantee that the fuel will be usable. It is still important to test the gasoline before using it on any equipment.
Frequently Asked Questions
How Can You Tell If Your Old Gas Is Still Usable?
If gasoline has been stored properly and is less than a year old, it is likely still usable.
However, if it smells bad or has a cloudy appearance, it may have already started to break down and should be disposed of properly.
Can You Add Stabilizer To Gasoline That Has Already Degraded?
While stabilizer can help prevent further degradation of gasoline, it is not guaranteed to fix for gas that has already started to break down.
If your gasoline has already degraded, it may not be usable, even with the addition of a stabilizer.
Is It Safe To Use Gasoline With Stabilizer In Small Engines Like Lawnmowers And Generators?
Yes, as long as you follow the manufacturer's instructions and use the appropriate amount of stabilizer, it is safe to use gasoline with stabilizer in small engines.
In fact, using stabilized gasoline can help prolong the life of your equipment by preventing harmful buildup in the fuel system.
Wrap Up
Adding Stabil stabilizer to old gas can be a helpful way to prevent further degradation of the gasoline.
However, it's not a guaranteed fix for old gas that has already started to break down.
By following these tips, you can help ensure that your gasoline remains in good condition an