Can you recognize the telltale sounds of a bad starter on your motorcycle? As riders, we rely on our bikes to start smoothly and effortlessly.
However, when the starter begins to falter, it manifests through distinct auditory cues that shouldn't be ignored.
In this article, we'll explore the sounds associated with a faulty motorcycle starter, enabling you to identify potential issues early on.
Get ready to decipher the language of motorcycle starters and ensure your ride remains reliable.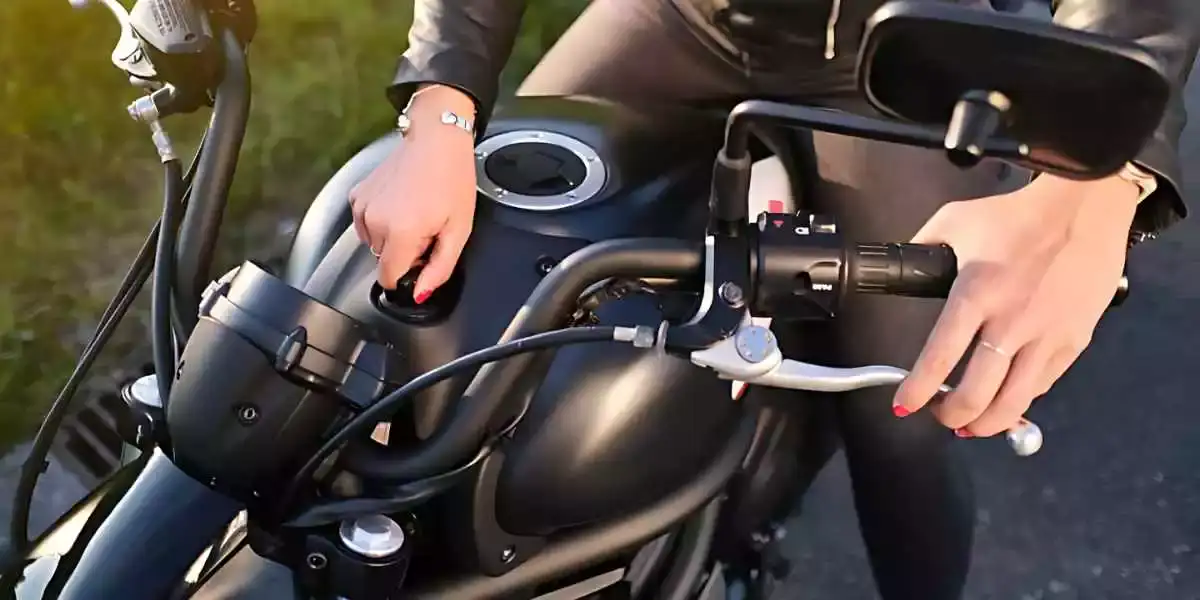 What does a bad starter sound like on a motorcycle?
A bad starter on a motorcycle produces clicking or grinding sounds when you attempt to start the engine.
You may hear a rapid clicking noise or a harsh grinding noise, indicating issues with the starter motor or the starter solenoid.
Prompt attention and repairs are crucial to avoid further damage.
What are the Common Signs of a Faulty Starter?
If you encounter any of these signs indicating a faulty starter, it's crucial to have it inspected and repaired by a professional motorcycle mechanic:
1. Clicking or Rapid Clicking Noise
When attempting to start your motorcycle, if you hear a rapid clicking sound coming from the starter area, it's a clear indication of a faulty starter.
This repeated clicking noise signifies that the starter motor is not engaging properly with the engine.
2. Grinding or Whirring Noise
A harsh grinding or whirring noise, when you turn the ignition key, is another sign of a bad starter.
This sound usually occurs when the starter gear is not meshing correctly with the engine's flywheel, resulting in friction and grinding.
3. No Cranking or Slow Cranking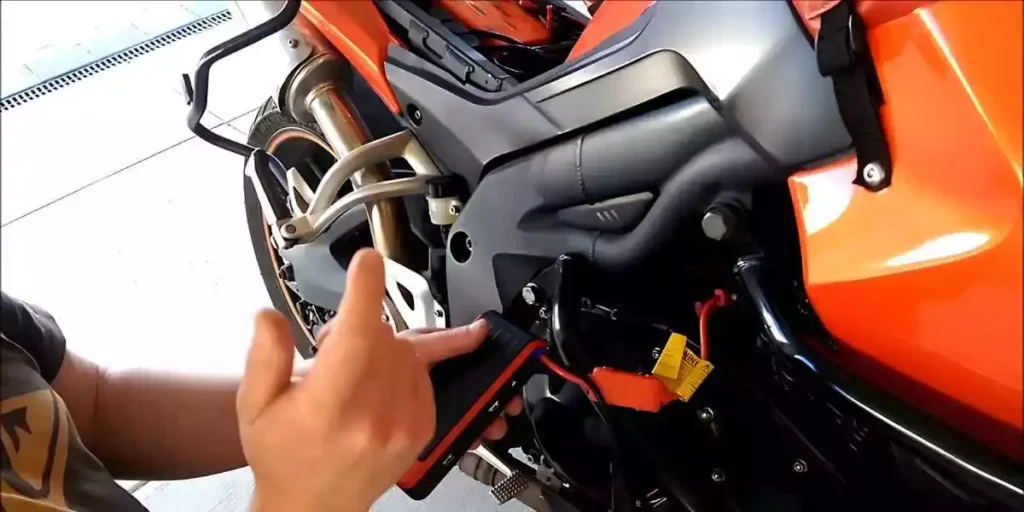 If you experience no cranking or a slow cranking motion when you try to start your motorcycle, it's likely due to a malfunctioning starter.
This occurs when the starter motor doesn't generate enough power to rotate the engine's crankshaft at the required speed.
4. Frequent Stalling
A faulty starter can lead to frequent stalling of your motorcycle's engine. If your bike stalls shortly after starting, it could be a result of a failing starter motor struggling to provide consistent power.
5. Electrical Issues
Issues with the starter can also manifest as electrical problems. You may notice flickering lights, dimming headlights, or other electrical components malfunctioning.
These issues can be attributed to a faulty starter drawing excessive power from the electrical system.
6. Burning Smell
A burning smell, often accompanied by smoke, is an alarming sign of a severely damaged starter.
This could indicate overheating due to excessive friction between the starter gear and the flywheel.
7. Oil Contamination
A faulty starter can cause oil leaks or contamination. If you notice oil accumulating around the starter area or observe a change in oil consistency, it's likely that the starter is causing the issue.
8. Starter Motor Failure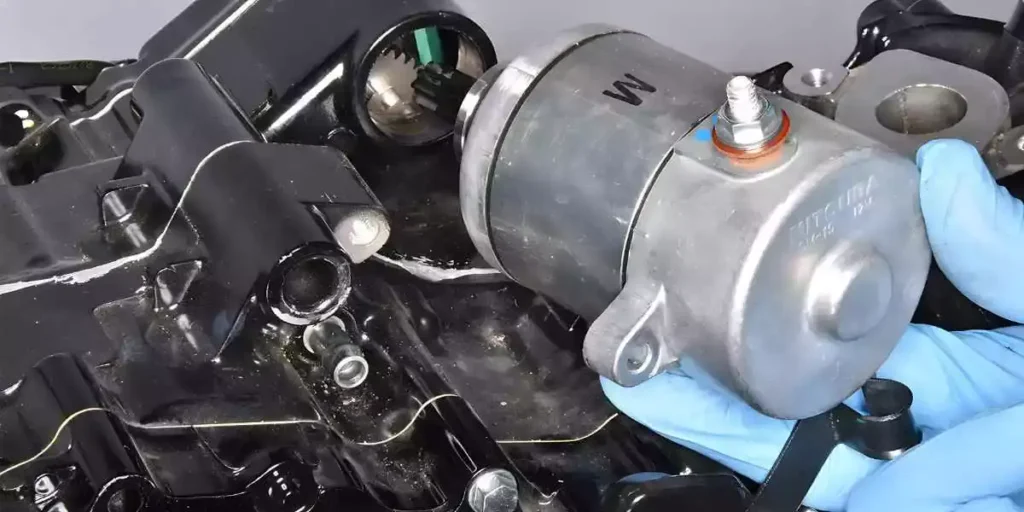 In extreme cases, a faulty starter may completely fail, leading to a complete inability to start the motorcycle.
If you turn the ignition key and nothing happens, even after checking the battery and electrical connections, it's highly likely that the starter motor needs to be replaced.
Factors Influencing Starter Sounds: Engine Type and Design
1. Engine Type
The type of engine in your motorcycle can have a significant impact on the sounds produced by a bad starter.
Different engine configurations, such as inline engines, V-twin engines, or flat-twin engines, can influence the specific noise characteristics when the starter is malfunctioning.
It's important to understand how your particular engine type may affect the sounds you hear.
2. Design Features
The design of your motorcycle, including the placement and construction of the starter system, can also influence the sounds produced by a faulty starter.
Factors such as the location of the starter motor, the gear arrangement, and the materials used can all contribute to the specific noises you may experience.
Pay attention to the design features of your bike to better understand the potential starter sound variations.
3. Starter Motor Quality
The quality of the starter motor itself can play a role in the sounds it produces. Higher-quality starters are designed to operate smoothly and quietly, even when they begin to fail.
On the other hand, lower-quality or worn-out starter motors may produce louder, more pronounced sounds when they are experiencing issues.
Consider the quality and condition of your starter motor when identifying the sounds associated with a faulty starter.
4. Maintenance and Wear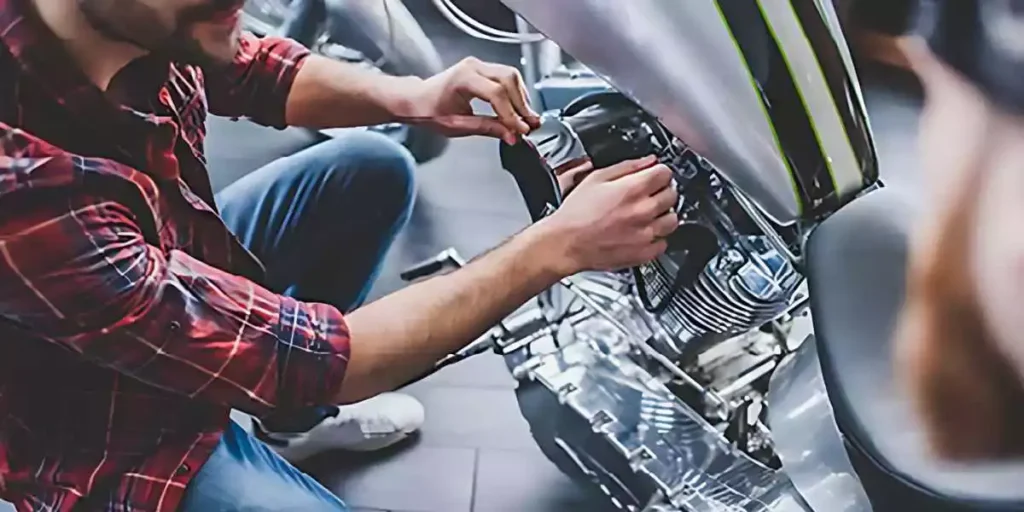 Regular maintenance and proper care of your motorcycle can also impact the sounds of a bad starter.
Neglected or poorly maintained starters are more likely to develop issues and emit noticeable noises.
Additionally, normal wear and tear over time can contribute to the deterioration of the starter system, leading to distinct sounds that indicate a problem.
Be mindful of the maintenance history and overall condition of your starter system.
5. Environmental Factors
Various environmental factors can influence the perception of starter sounds on a motorcycle.
Factors such as ambient noise levels, temperature, humidity, and even the surfaces your motorcycle is parked on can affect how clearly you hear the sounds produced by a bad starter.
Take into account the surroundings and environmental conditions when evaluating starter noises.
Risks of Ignoring a Faulty Starter
1. Stranded in Inconvenient Locations
By ignoring a faulty starter on your motorcycle, you run the risk of being stranded in inconvenient or unsafe locations.
If the starter completely fails, you may find yourself unable to start your bike, leaving you stranded far from home or in a potentially dangerous situation.
2. Increased Wear on Other Engine Components
A bad starter can put additional strain on other engine components.
Continued attempts to start the motorcycle with a faulty starter can lead to increased wear on the battery, ignition system, and even the engine itself.
Ignoring the issue can result in more extensive and costly repairs in the long run.
3. Potential Safety Hazards
A malfunctioning starter can present safety hazards while riding.
Sudden stalling or loss of power due to starter issues can compromise your control over the motorcycle.
Increasing the risk of accidents or collisions, especially in critical situations such as merging onto highways or navigating busy intersections.
4. Damage to the Flywheel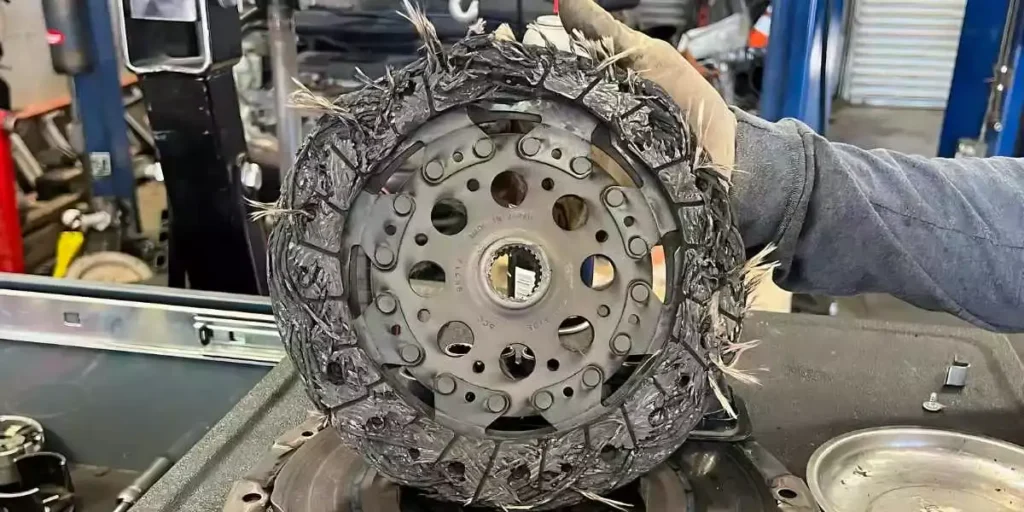 A bad starter that grinds or fails to engage properly can cause damage to the flywheel, which is an integral part of the engine.
Ignoring the problem can lead to the flywheel being worn down or even cracked, necessitating expensive repairs or engine replacement.
5. Drain on the Battery
Continuously attempting to start your motorcycle with a faulty starter can drain the battery rapidly.
This puts additional strain on the battery, reducing its overall lifespan and potentially leaving you with a dead battery when you need it most.
6. Difficulty in Resale
If you plan to sell your motorcycle in the future, ignoring a faulty starter can significantly impact its resale value.
Prospective buyers may be deterred by the need for starter repairs or replacement, leading to lower offers and difficulty in finding a buyer.
7. Overall Inconvenience
Ignoring a bad starter can simply lead to frustration and inconvenience.
Dealing with the uncertainty and unreliability of a faulty starter can put a damper on your riding experience, making it less enjoyable and potentially affecting your overall satisfaction with your motorcycle.
FAQs
1. What Does A Grinding Noise Suggest? 
A grinding noise when turning the ignition key suggests that the starter gear is not meshing correctly with the engine's flywheel.
2. Why Is My Motorcycle Not Cranking Or Cranking Slowly? 
If your motorcycle fails to crank or cranks slowly, it is likely due to a malfunctioning starter that doesn't generate enough power to rotate the engine's crankshaft.
3. Can A Bad Starter Cause Frequent Stalling? 
Yes, a faulty starter can cause frequent stalling of the motorcycle's engine.
4. Why Am I Experiencing Electrical Issues Along With Starter Problems? 
A faulty starter can lead to electrical problems, such as flickering lights or dimming headlights, as it draws excessive power from the electrical system.
5. What Should I Do If My Starter Completely Fails To Start The Motorcycle? 
If the starter fails completely and nothing happens when you turn the ignition key, it's highly likely that the starter motor needs to be replaced. Consult a professional motorcycle mechanic for repairs.
Conclusion
Don't let a bad starter catch you off guard on your motorcycle. By recognizing the distinct sounds it produces, such as clicking or grinding noises, you can swiftly identify the issue and take action.
Whether it's addressing faulty engagement, gear misalignment, or insufficient power, attending to starter problems promptly ensures a smoother ride.
Stay attentive to the sounds your motorcycle makes and consult a professional if needed to keep your starter in top condition.