Concerned whether Radiator Stop Leak might damage your engine? You're not the only one.
In this article, we dissect the truth behind its impact, providing clarity for motorists.
Understand its utility and limitations, and make an informed decision for your vehicle's health.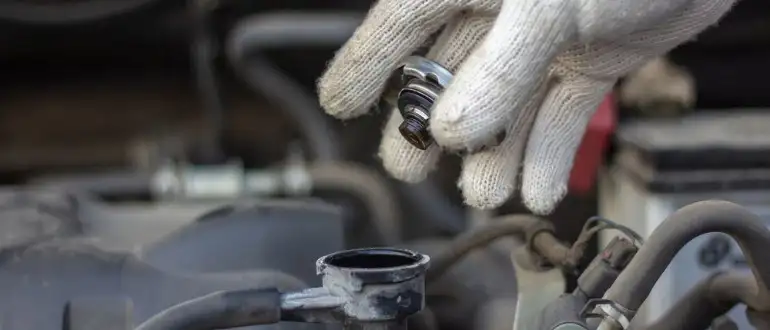 Will Radiator Stop Leak Harm My Engine?
Radiator Stop Leak is designed to seal minor leaks in radiators without damaging the engine. However, it's a temporary fix and not suitable for large leaks or long-term use, as it can potentially clog cooling passages if overused or misapplied.
When Will Radiator Stop Leaks Harm My Engine?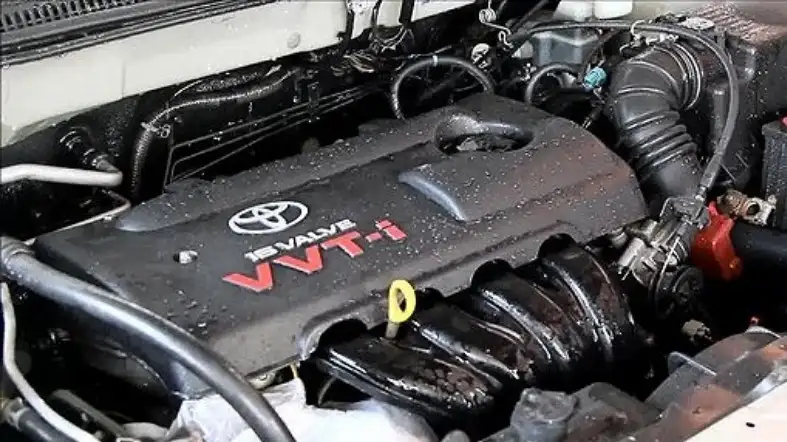 Overuse of Stop Leak Products
Overusing radiator stop leak can cause trouble. Each use adds more particles to your radiator.
These particles settle over time. They can form blockages in the radiator. The coolant can't flow through these blockages.
This disrupts the engine's ability to cool itself. Overheating can occur when cooling is inadequate.
The engine components suffer wear and tear. They might even get seriously damaged.
Ignoring the Real Problem
Radiator stop leak is a temporary fix. It's not a permanent solution. Relying solely on stop leak ignores the underlying issue.
Cracks or holes in the radiator need proper attention. The damage might worsen over time.
Pressure builds up in the cooling system. The engine runs hotter than it should. Metal components warp. Gaskets blow. The whole engine could fail.
Incorrect Application
Using the product incorrectly leads to problems. It's crucial to follow the instructions on the label.
Adding too much can be as bad as adding too little. The stop leak won't seal properly if you use too little.
Using too much can clog the radiator. The engine temperature rises if the radiator is clogged. The increased heat causes engine parts to fail.
Compatibility Issues
Not all stop leak products work with all radiators. Compatibility is key. Some are for aluminum radiators.
Others are for copper or plastic. Using the wrong type can lead to reactions. These reactions might damage the radiator's internal parts.
Corrosion can occur. Leaks might even get worse. Always check the product's compatibility with your car's radiator.
Neglecting Regular Maintenance
Regular maintenance gets neglected when you use stop leaks often. Car owners might skip regular check-ups.
They think the stop leak is a long-term solution. Small problems go unnoticed. These issues grow bigger without proper maintenance.
The radiator's health declines. So does the engine's. Regular check-ups catch issues before they turn serious.
Quality of Stop Leak Product
The quality varies among stop leak products. Some products use particles to plug leaks. Others use chemicals.
Low-quality products might not work as expected. They could cause more harm than good.
They might not seal the leaks properly. They could even damage the radiator further. Always choose products with good reviews and reputations.
Is Radiator Stop Leak Permanent?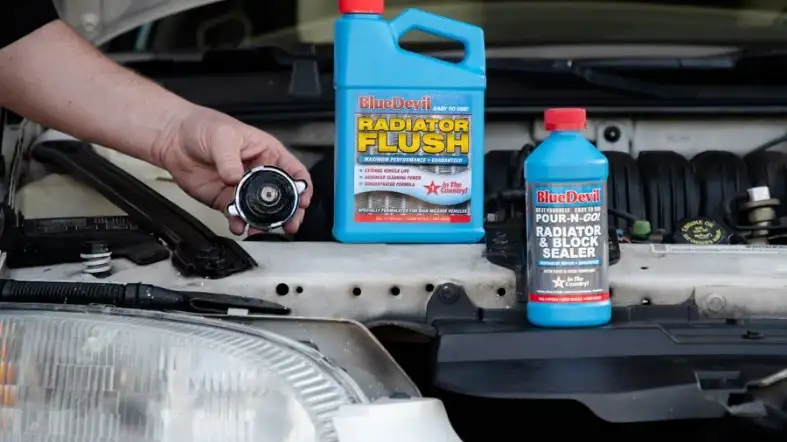 If you are dealing with minor fractures and leaks in your radiator, using the radiator stop leak is an excellent option.
These stop leaks can provide a long-term solution, allowing you to save a significant amount of money.
When you install a radiator stop leak, you get a reliable solution. You seal the leak that is occurring anywhere inside the vehicle's cooling system for a long time.
If you don't utilize it correctly, there might be negative consequences. It might cause issues down the line if you don't know how to utilize it properly or if you've mistreated it.
Is 0W 20 Oil Always Synthetic? -The Information You Need to Know
How does a stop leak work?
It is pretty significant to know for every car drive how these leak-stopping devices operate. Thus, you will be able to utilize on in the first place without damaging your car engine.
The same concept underlies the operation of nearly all radiator leak stoppers, regardless of how they are made. 
A leak or a breach stops when the filler particles, aluminum particles, iron, copper, and ceramics, solidify in the sealants.
Usually, the radiator discovers crevices or fissures between the leak particles and stops them. These chemicals harden fast and provide semi-permanent seals. 
Generally, stop leak devices are regarded as durable and comparable to new radiators.
The majority of radiator stop leak goods are made of sodium silicate. This particular material does not melt until the route hits 212–221°F.
This property allows sodium silicate to reach hot spots in your engine. Thus, it seals cracks in high-temperature zones efficiently.
Fix Engine's Heater Core: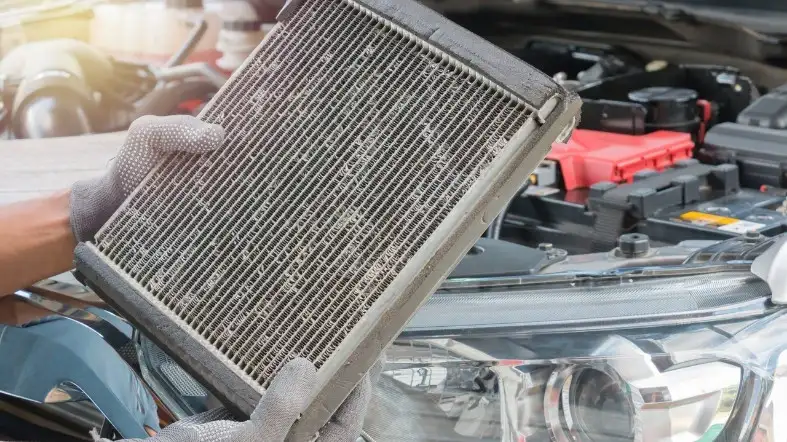 Stop leaks don't only fix radiator leaks. Stop leak additives can fix your engine's heater core.
The heater core is a little component. It resembles a radiator. It is capable to heat your engine under cold weather conditions.
Regrettably, these cores are pretty much prone to cracking. The result is tiny leaks that you must fix. 
By utilizing stop leak solutions, technicians can do so. This way, you can decrease the expense of changing or replacing the heater core.
FAQs about radiator stop leak:
Will The Radiator Stop Leak Cause Overheating?
It doesn't overheat because of its scientifically proven recipe. It means that even if your radiator is leaking water, it will not overheat in any way.
Is Stop Leak Bad For Your Cooling System?
It isn't usually. But it may turn out to be bad for your cooling system if you don't apply it well.
When a stop leak occurs, the product splits into smaller pieces and breaks apart as it dries. So, it may result in pollution and a free fall inside the cooling system.
Can Stop Leak Clog Colling System?
It should not clog the cooling system as there will be no issue of overheating.
You just have to make sure that you have applied the stop leak following the instructions and in safe hands.
Final Words:
In conclusion, leaks occur regularly. The experience is one that car drivers may have and will continue to have. 
As a result, firms have developed a radiator stop leak to prevent the cooling system leaks from developing.
These products are beneficial if they are utilized appropriately. Only the exact quantity should be used, and it must be used correctly.