What Happens When Water Mixes With Oil In Engine?
Water mixing in engine oil is one of the most common problems for car users. They often ask, " what happens when water mixes with oil in Engine?"
As water is totally undesirable for the engine oil, you should not allow it to contaminate your fuel. For this, you should know the causes and results of mixing water in the engine oil.
Read the entire article to know your answer. It will also help you to prevent hazardous problems.
What Happens When Water Mixes With Oil In Engine?
Engine oil that has water in it is more likely to get corroded because of this, but it also changes the oil's composition. They no longer work, and the oil film loses its benefits. In the end, it will be bad for the engine.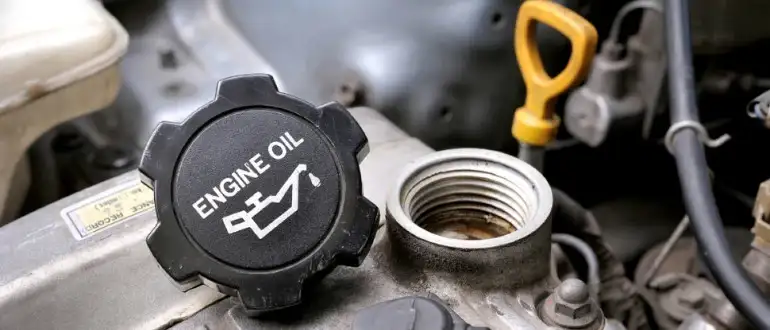 Because of the mix, a white substance forms that makes the piston rings stick. At the same time, scuffs form on the rubbing pairs, and the cylinder walls are the first to be damaged by the scuffs that are formed.
As this emulsion is so thin, it will stay in the cavities of your body. This will also make the oil denser and less fluid.
Eventually, the engine will be needing to be fixed, especially the parts that need to be lubricated under pressure, such as the crankshaft.
A small amount of water could get into the motor, and the driver might not know because there are no symptoms.
In this case, the connecting rod bends, but it still works. If you drive a certain number of miles, the engine can stop suddenly. It won't start again and can't be fixed.
Causes of Mixing Water with the Oil in Engine
1. Damage Of The Oil Crankcase.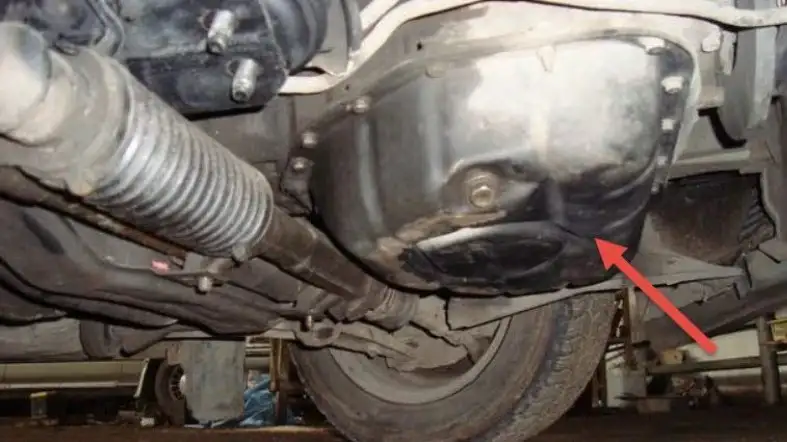 Water can penetrate into a car's engine crankcase and lubrication system even when the parts inside the motor are well insulated from external forces.
They cannot always be protected from their effects.
If you travel on a snowy road, for example, the engine's crankcase will rot as a result of the effects of these two natural variables, ice and snow. 
Therefore, it is usually recommended to have an engine splash shield installed under the vehicle.
If you don't already have one, you should consider investing in a high-quality cover because it provides excellent protection.
2. Failure of the cylinder head gasket 
As a result of heavy mileage or when the cylinder head surface has been warped as a result of overheating, this problem is more common in older vehicles.
 We should also consider the possibility of faulty installation, such as after a repair, as well as the possibility of low quality in the gasket itself.
3. Oil Of Poor Quality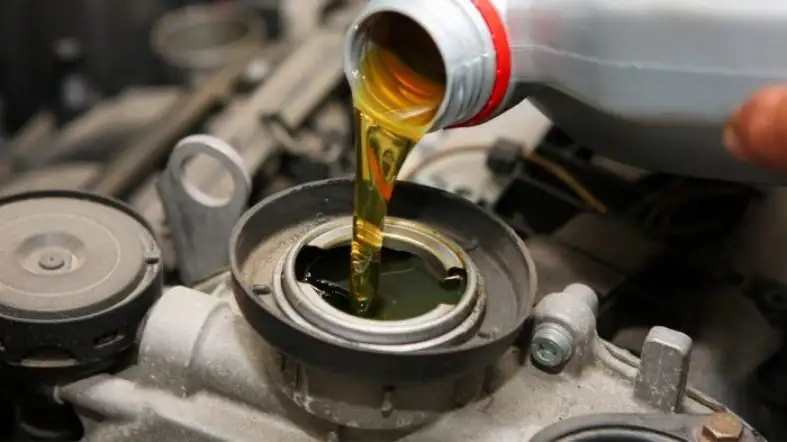 Many drivers have developed a terrible habit of using low-quality engine oil that is obviously inexpensive in an attempt to save money on their vehicle's maintenance.
These oils not only do not satisfy the specifications, but they also include a small amount of moisture as a result of incorrect storage.
A high-quality, costly oil does not include any moisture-attracting particles.
Read More: How Hot Does Engine Oil Get?
4. Misalignment of the crankshaft
The presence of metal particles in the oil and the presence of low levels of oil in the engine or poor quality oil will cause the pistons to strike the cylinder head. 
The operation of the internal combustion engine under heavy load will also cause malfunctions, as will the presence of metal particles in the oil.
5.Cracks in the cooling system
Overheating, cylinder block problems, engine coolant not supplied in a timely manner, the use of the incorrect or low-quality coolant, high detonation loads, and external mechanical damage are all possible causes of this problem in an automobile engine.
6. Driving through a puddle frequently 
If you come across a large puddle on the road, you should proceed with caution, especially if the motorist is reckless and passes through it at a fast rate of speed.
FAQs about Mixing Water with Engine Oil
Does Water In The Oil Harm The Engine?
Due to a leak in the coolant, there can be water in the oil through cylinder head gasket.
If there is a leak, and water is getting into the oil. 
Motor oil that has water in it can do a lot of damage to your engine.
The oil will be denatured and can no longer be used to cool your engine.
How Much Water Is Bad For Engine Oil?
As we said before, water can get into the engine oil. These aren't very important if we're only talking about droplets that form when water freezes.
 However, it can be bad if someone accidentally pours a lot of water into your oil port.
Oil can only handle a certain amount of water. When the oil is kept at this level, it will be able to break down water molecules. 
That's not true, though. When water levels get too high, the oil will become saturated or denatured, which is what we call "contaminated."
Does The Water In Engine Oil Evaporates?
No, the water in the engine oil will stay.As we said before, water droplets that form during condensation will naturally evaporate as you drive your car.
However, if we're talking about a lot of water, then no, it won't go away.
Don't be lazy and think that because your car's engine is hot, the water will evaporate.
Water won't even be able to mix with oil, which will make it dirty. That's why you'd need to have your oil drained very well to get rid of this.
What Are The Signs Of Mixing Water With Engine Oil?
White smoke is coming out of the car's tailpipe.
The engine uses more fuel and loses its speed.
the operating temperature of the internal combustion engine goes above the ideal operating temperature. 
The color and consistency of the oil will change over time, but it will stay the same.
It looks like a white emulsion when water gets into the oil and it's on the dip stick.
How To Remove Water From Engine?
Replace oil and coolant if they have changed color or consistency. This is the only way to fully dry the engine. But don't rush to add excellent liquids. It's vital to fully flush the engine and cooling system.
Some flushing fluids are specialized. But I recommend taking it to a competent shop because this engine overhaul is tricky. After flushing, the system is fully dry.
If your car stalls after driving in a deep puddle, don't try to restart it. One of the cylinders may contain water. 
Remove the spark plugs and coils and dry them. Check and dry the air filter and the connector. Blow out the spark plug connections with compressed air.
Final Thoughts
Now you have got the answer to the question, " what happens when water mixes with engine oil?" It us a hazardous problem but easy to avoid if you remain conscious.
Check out the pieces of information we have given above to prevent your car from getting harm for the water contamination with engine oil.
We hope you will find this article fruitful to solve your problems