Increasing the horsepower in your engine is the precondition for getting a good driving experience. People often ask, "How do I increase horsepower in a naturally aspirated engine?"
Almost all people want a smooth and hustle-free journey in their car. For this, you must know how to enhance the efficiency of your car's engine.
Read the article mindfully to get the answer. You will learn the proper way to increase the horsepower of your engine.
How To Increase Horsepower In A Naturally Aspirated Engine?
There are many ways of increasing the power of your naturally aspirated engine. To adopt those ways, you should make sure that the procedures are allowed according to your car manual.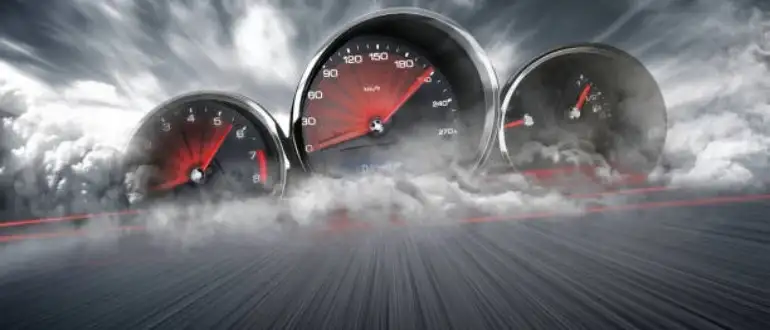 We are describing some common ways. Pick the suitable ones for your car and use the method to amplify your car's performance.
1. Using synthetic lubricants
They help engine parts last longer because they cut down on friction. This is why synthetic lubricants are better for increasing efficiency.
People who use synthetic lubricants have better lubrication between moving parts than those who use traditional oils.
It's because they don't break down when they're exposed to a lot of heat and stress. They also have good cold-weather performance and can withstand very high temperatures.
If you want to use synthetic oil, it can be pumped at low temperatures, high temperatures, and keep deposits from forming with durability. 
2. Checking The Ignition System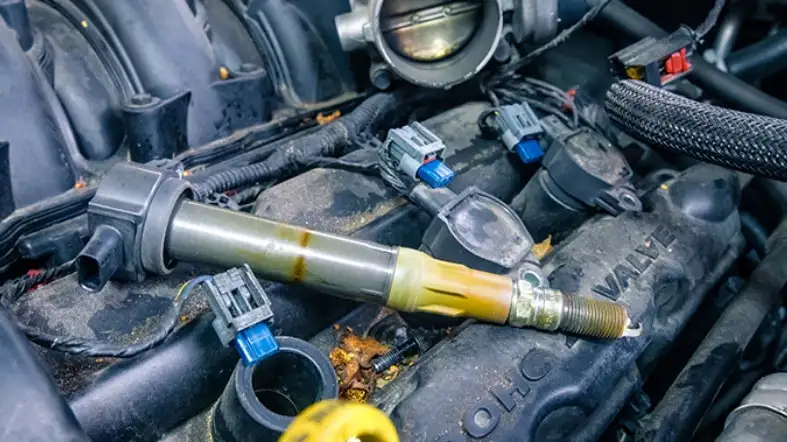 If we have a misfire and the "Check Engine" light comes on, we don't check the ignition system. This is because ignition systems have become easier to maintain in the last 20 years.
The truth is, ignition systems still need to be checked when you're taking care of your car. Also, the spark plugs still need to be changed.
When it's time to change out ignition parts, choose the best high-performance ignition parts you can find, like coils, ignition wires, and platinum-tip spark plugs.
If you have a high-energy ignition system, even small changes in power can be made by a big spark. The lesson here is that it all adds up to big gains in horsepower.
3. Increased the size of the throttle body and injectors
Having a bigger high-performance throttle body will produce more horsepower.
Depending on what kind of engine you have, you can get as much as 10-20 more horsepower and the same amount of torque, too.
There is a danger of going too big. Before you buy a bigger throttle body, you need to do your research. Not every engine can handle a bigger one.
When you have a new throttle body or injectors, you should also take your car to a good tuner to make changes to the fuel and spark curves. This will help you get the most out of your new parts.
4. Increasing Compression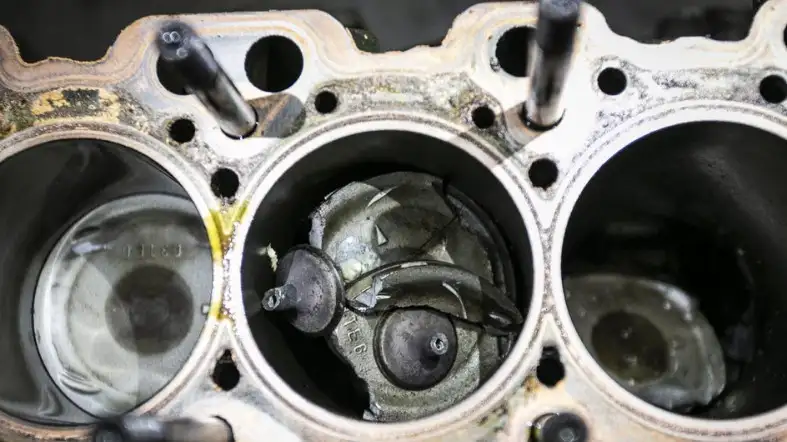 Increasing compression is the best way to get more horsepower. When you put compression into your engine, you'll get more power out of it.
When it comes to making power, there has never been a more common-sense way to do it. You should, however, be careful about how you raise the compression level.
When you choose a cam, you also choose how much pressure is in the cylinders, or how much working compression there is.
Keep an eye on the fuel and spark curves as you raise the compression.
Remember that pump gas isn't what it used to be. Because of this, high-octane, smog-approved unleaded fuel can be bought by the five-gallon can, but only if you have the money.
5. Considering the velocity stack
A velocity stack is a trumpet-shaped device that enhances the airflow through an engine's intake system, carburetor, or fuel injection.
The device decreases induction turbulence and thus increases horsepower.
6. Dual Plane Manifolds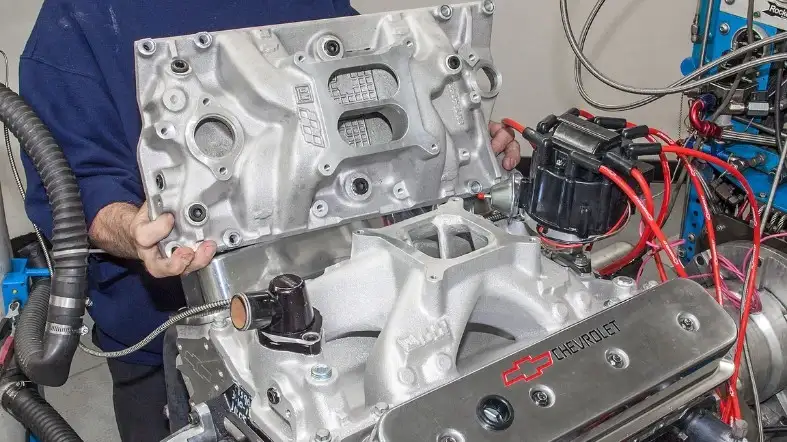 A dual-plane intake manifold has a lot of low-to mid-range torque, but it also lets an engine breathe at high rpm. This means more torque during acceleration and more horsepower at the top.
There are long intake runners in the dual-plane manifold that give you torque, and high ceilings make the engine more powerful.
Some people use a carburetor spacer to get even more torque out of a traffic light.
7. Investigating the size of the jet
It is learned over and over again from dyno tests that jet swaps can make or break your car's power. Make sure you get a Holley jet kit and play around with it a little.
Starting with primaries, go up one jet size at a time to see what you get. In general, it's always better to go with more money than less.
You can go backwards one jet size at a time if you lose power as you get richer.
If you have a carburettor with a fuel line screen at the fuel bowl, take it out while you're in there. An in-line fuel filter is enough and won't slow down fuel flow.
Make your car run more powerfully with cylinder head selection.
How Long Does Synthetic Oil Last According to Professionals?
8. The head of the cylinder
A good cylinder head swap will give you more power if you do it the right way.
Bigger doesn't always mean better, though. Look at the size of the valve and port, as well as the flow rate, to make an informed choice.
Remember that you want to get power on the road, so you need a good intake speed and a good exhaust scavenging system. You don't need a lot of big valves and ports to get there.
 You should also use a camshaft profile that works well with the cylinder heads, which means good overlap and good flow-through momentum for the cylinder heads, as well.
FAQs about Increasing Horse Power in a Naturally Aspirated Engine
What are the most cost-effective ways to increase my horsepower?
Firstly, start by upgrading their air intake. Because if the engine's air volume is increased, there is more air to be expelled from it.
Install a performance optimizer on your computer.
Install a boost controller in your vehicle.
Make the switch to synthetic lubricants.
What are the easiest ways to increase the horsepower of a naturally aspirated engine?
Using a clean house
Tuning your engine
Installing a turbo kit or a super charger
Installing a cold air intake installs
an aftermarket exhaust system.
What is the most powerful naturally aspirated four-cylinder engine?
It is the Honda S2000, powered by a Honda F20C engine that was developed specifically for the vehicle. The engine is responsible for the displacement of two liters.
 It produces 250 horsepower at its maximum speed of 8600 rpm. Each of these engines has a displacement of more than 100 horsepower.
Final Thoughts
We hope you are now well aware of the answer to the question, "how to increase horsepower in a naturally aspirated engine." Increasing horsepower and efficiency is very easy if you know the right way.
The article has given you eight options for increasing the engine power. Apply these procedures according to the compatibility of your engine.
Do not forget to read the user's manual before taking any steps. It will ensure safety from undesirable accidents.