Are you worried about how to remove an over tightened oil plug? If "Yes," then read the full article carefully.
I will share a step-by-step guide to removing a stuck or over-tightened oil plug.
Jump into the article to get the best solution to remove an over-tightened oil plug.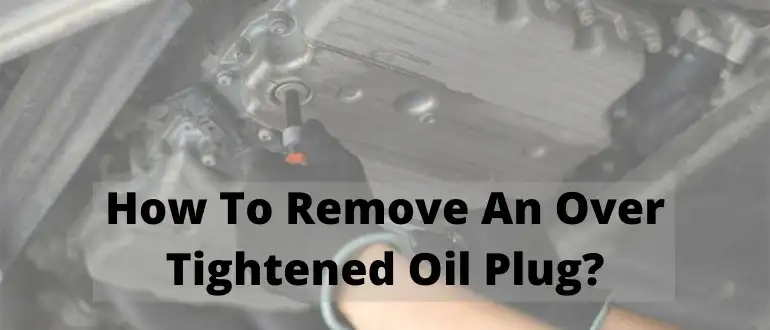 How to remove an over tightened oil plug?
Oil changing is a regular maintenance part of your vehicle. Though the process is very easy, often, the over tightened oil plug makes it complicated. Here is the easiest step by step guide to removing the over tightened oil plug.
Quick Overview
Park the car on a stable surface
Take a hydraulic jack or elevate the car to find the engine oil pan.
Follow safety cautions.
Now apply the below method
Heat The Car
Try A socket wrench
Choose a hammer
Choose lubricate
Try a gator grip
Hire Expert
Safety Cautions
Before starting the process, you need to meet some safety criteria; arrange the below equipment before starting.
Safety glass
A piece of cardboard
A wet cloth
Tools such as socket wrench, hammer, a gator grip, lubricate or rust remover, etc.
Now arrange a safe setup for removing the tightened oil plug. First, Park the car on a solid surface. Then put the cardboard under the oil pan plug by 3-4 foot square. It's better to use two cards for additional safety.
Now place your tools on a small board & place them under the vehicle where you can easily reach them. Finally, wear your safety glass & start the removal process.
1. Heat The Car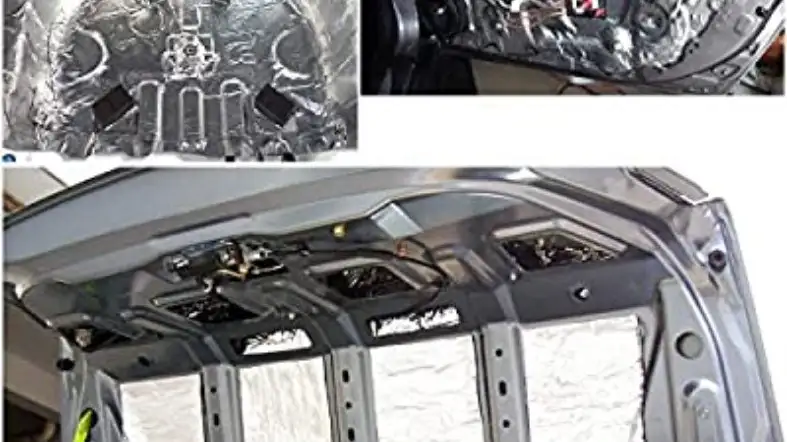 The most straightforward way of removing an over-tightened oil plug is to let the car get adequate heat. It's a very easy method; you just need to keep the vehicle in an idle state for a short duration. Or you can take it on a short ride.
After that, place the car in a stable position. Now take a hydraulic jack to elevate the car & find out the oil plug. Then give a try to slide the oil drain plug clockwise or counterclockwise till the plug gets loosened.
2. Try a Socket Wrench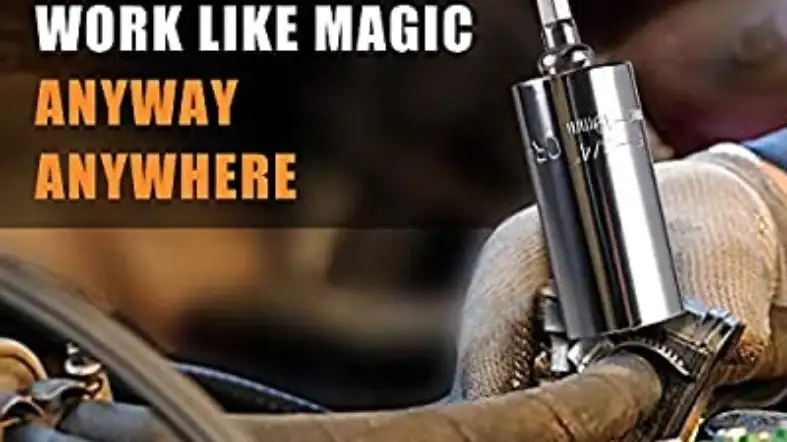 Using a socket wrench is another excellent & popular idea in the automotive sector due to its flexibility & effectiveness. Well, it is a multi-tasking tool that can meet your versatile maintenance needs. It will be worth buying a socket wrench for your automotive maintenance.
I guess a socket wrench is the best weapon to lose an oven-tightened oil plug. I always get excellent results using a socket wrench. You simply need to find out the ideal matching socket according to your oil plug size.
Then apply it to remove your stuck oil plug to get the best result. Also, it will be wise to choose a socket wrench with a long handle. As a result, you will get an additional torque that makes loosening tasks easier.
3. Choose a Hammer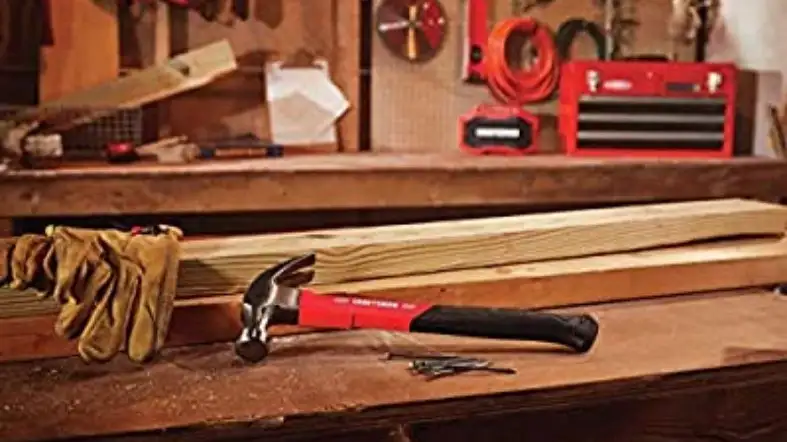 Well, if you have already tried the above two methods & unable to remove an over-tightened plug, then don't worry. You can try a hammer on the oil plug. You should apply a few soft taps at the right angle but remember you must tap in an appropriate way to lose the plug.
Also, give dedication & stay careful to avoid damage to the oil plug or its elements. After applying the hammer once now, use a socket wrench to remove the over-tightened oil plug.
4. Choose Lubricante
When you are terrified of an excessive over-tightened oil plug, lubricants are a magical product to remove your worries. Lubricants or rust remover is a kind of substance for sludge & rust. While you spray this lubricant on the drain plug, it will start a reaction.
Keep waiting for a few minutes & then use a socket wrench to remove the oil drain plug or any other handy tool. I hope the over-tightened plug will quickly come out.
5. Try A Gator Grip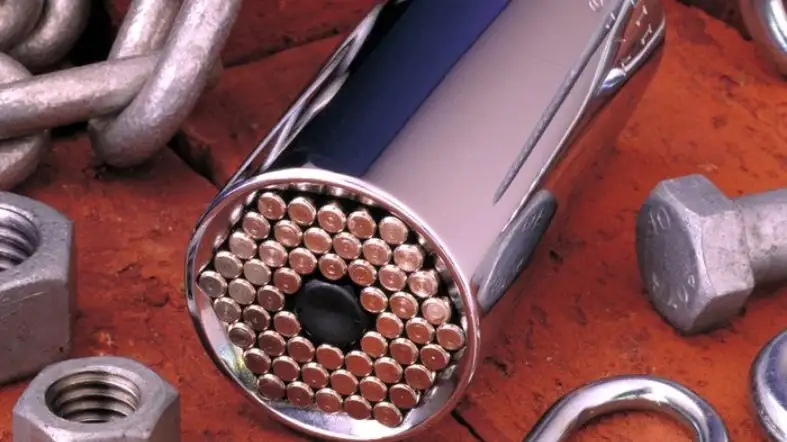 A Gator grip is also called a universal wrench. Because it has an excellent ability to deal with any plugs, sockets, or bolts. So why should not give it a try to remove your over-tightened oil plug using a gator grip? It may help to loosen the plug.
6. Hire Expert
If you try all the above-mentioned methods & are unable to remove your stuck oil plug, it is wise to call a professional mechanic. But it is essential to hire an expert mechanic to solve your problem. Also, check whether the mechanic fixes everything safely to your vehicle.
You should ask for the exact reasons why a tightened oil plug occurs. Actually, removing the oil drain plug & replacing it with a new one needs some mechanical knowledge. Unprofessional hands may create a mess. So, you should take expert help to avoid any unwanted issues & replace the over-tightened oil plug safely with a new one.
Why Facing A Tightened Oil Plug?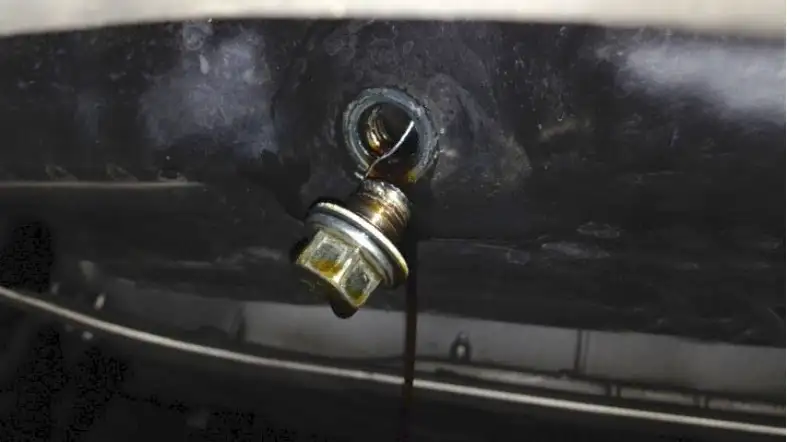 Well, the oil plug gets stuck or tightened due to sludge. When the contaminates start to build on the drain plug, that makes it harder to remove the oil plug in a usual way. It needs some trick & dedication to pull the tightened oil plug.
Usually, the sludge builds nearby the oil plug when the engine oil comes out during the oil changing period. As a result, the molecules attach with the combustion grime that contains carbon, metallic particles, water & fuel. All these mixtures result in a sticky sludge.
Secondly, it may be over tightened due to the extreme tightening of the oil drain plug. It basically comes out while a newbie does the regular maintenance. They lack mechanical knowledge & over tighten the plug.
As a result, it harms the screw pitch. In this scenario, you need to swap the whole oil pan. Also, you can do some maintenance to recover the damaged place. Then put a new oil drain plug in the same position.
How to reinstall the over-tightened oil plug?
Well, after you successfully remove an over-tightened oil plug, take a wet cloth to clean the oil pan teeth & apply a new gasket. Now reposition the oil plug using a socket wrench by tightening it clockwise or anti-clockwise. But be careful to avoid over-tightening.
The Oil drain plug Location
Some newbie gets confused to find out the oil drain plug location. It is a big nut situated at the lowest point of the oil pan underneath your engine. Generally, it is the place where all the engine oil rests.
The oil drain plug is here to ensure the maximum oil draining during oil changing time. You can easily find the oil drain plug by crawling the bottom of the car or using a hydraulic jack to lift the vehicle.
Best Tools
Well, if you have confidence & want to replace an over tightened oil, then you should buy bolt extractor tools. It will make your task effortless. It helps to remove rust, rounded, or tighten plugs within a minute.
You will find different model bolt extractors in various sizes in the market. You should choose the right size according to your automotive bolt requirements. Also, choose a high carbon steel bolt grip extractor to ensure long service.
Disadvantages Of An Over-Tightened Oil Drain Plug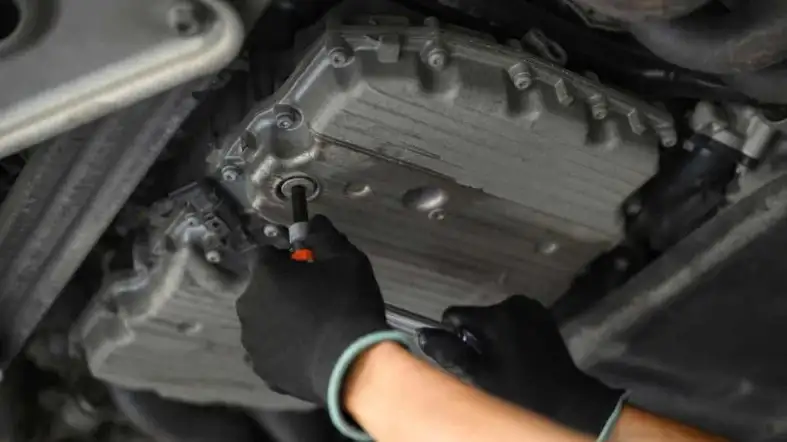 An over tightening oil plug may damage the plug. As a result, it slices the threads & harms the rubber gasket. The oil drain plug is essential to keep your car fit. Generally, it screws into the oil pan of your engine to avoid oil leaking.
Normally, you need to change the engine oil after specific periods. So, oil changing requires loosening the oil drain plug to let it come out. But unfortunately, this kind of over tightened plug is not removed in a traditional way. Ultimately, it makes oil changing complicated.
Tips to Avoid over tighten Oil Plug!
To avoid over-tightening, it is important to tighten the oil drain plug optimally. Over tightening corrupts the head of the oil plug & makes it challenging to lose the tight oil plug in a traditional way. Excessive tightening may require changing the oil plug with a new one.
Also, it is important to apply high-quality engine oil to get 100% sludge protection. If the engine does not form any sludge, then there is no risk of overtightening the oil plug. As a result, you can easily remove the oil drain plug to change engine oil.
Final Verdict
Well, an over-tightened oil plug is not a complicated issue. Give some time to read how to remove an over tightened oil plug article. It will assist you in removing your stuck oil drain plug easily. I also include the necessary tools, different ways & tips to make your removing task simpler. If you follow the tips, there is no risk of getting a damaged plug.
But unfortunately, if it needs replacement, I suggest you take help from an expert. A wrong replacement of oil plug is very dangerous & unsafe. Safety is more valuable than money. If you don't have any mechanical skills, then hire a professional to replace an over-tightened oil plug.