How Long Should Radiator Fan Stay On
You're cruising down the highway, wind in your hair, and a sense of adventure propelling you forward.
But hidden beneath the hood lies an intricate dance of mechanical wonders, tirelessly working to maintain the perfect temperature for your engine.
Amidst this symphony, the radiator fan emerges as a critical player, ensuring your car's heart doesn't overheat.
In this blog we'll explore the factors that influence fan operation, from ambient temperature to engine load, all the while considering the myriad of scenarios your beloved vehicle might encounter.
Whether you're stuck in traffic on a scorching summer day or tackling treacherous terrains, our aim is to equip you with the knowledge about your radiator fan's runtime. 
How long should radiator fan stay on?
The radiator fan should typically stay on for five minutes after the engine has been turned off.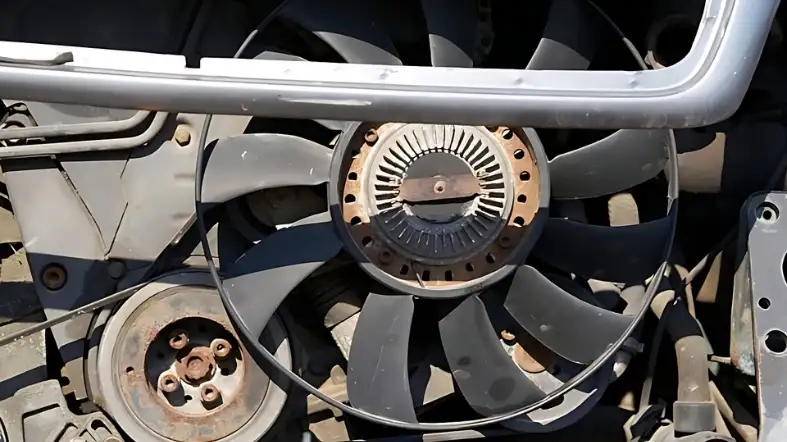 This allows the fan to continue cooling down the engine and prevent any potential overheating issues.
What are the  Factors that influence Radiator Fan Duration?
The duration of a radiator fan is influenced by several factors, which work together to regulate the cooling system of a vehicle.
These factors can vary depending on the specific design and make of the vehicle, but here are some common aspects that influence the duration of a radiator fan:
1. Engine Temperature: 
The primary role of a radiator fan is to cool down the engine by dissipating heat.
The fan is typically triggered when the engine reaches a certain temperature threshold.
The hotter the engine gets, the longer the fan will need to run to bring the temperature back down to an optimal level.
2. Ambient Temperature: 
The ambient temperature, or the temperature of the air surrounding the vehicle, also affects the fan duration.
During hot weather conditions, the ambient temperature can increase the heat transfer between the engine and the environment.
This leads to a higher demand for cooling, requiring the fan to operate for longer periods to maintain the engine temperature within the desired range.
3. Vehicle Speed: 
The speed at which a vehicle is moving can impact the airflow through the radiator.
At higher speeds, the forward motion of the vehicle generates a natural airflow that assists in cooling the engine. 
As a result, the radiator fan may not need to run continuously or may run at a lower speed.
Conversely, at lower speeds or when the vehicle is stationary, the fan needs to compensate for the reduced airflow, leading to longer fan durations.
4. Cooling System Efficiency: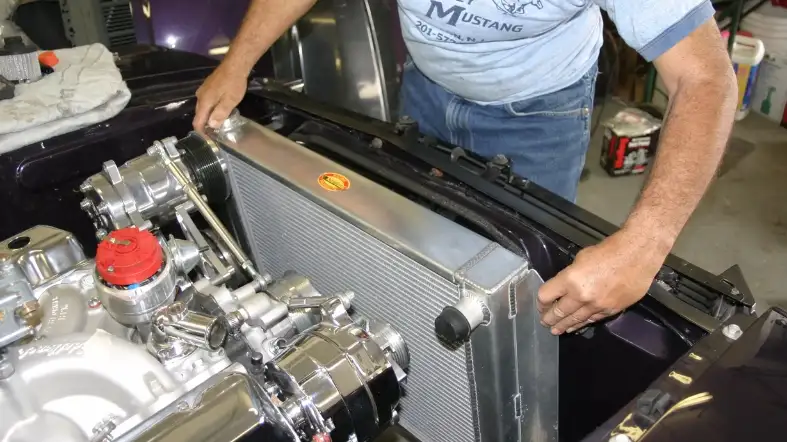 The efficiency of the cooling system, including the radiator, coolant, and fan assembly, plays a vital role in determining the fan duration.
A well-designed cooling system that effectively dissipates heat will require the fan to operate for shorter durations. 
On the other hand, if the cooling system is compromised or clogged, the fan may need to run for extended periods to compensate for the reduced heat transfer.
5. Load and Driving Conditions: 
The load on the engine, such as towing a heavy trailer or carrying a full load of passengers and cargo, can increase the engine's heat generation.
Similarly, driving conditions that require frequent stopping and starting, such as city traffic, can also contribute to higher engine temperatures.
These factors can result in longer fan durations to ensure adequate cooling under increased stress.
6. Engine Modifications: 
Aftermarket modifications, such as performance upgrades or alterations to the engine's cooling system, can influence the fan duration.
These modifications may change the heat dissipation characteristics of the engine, requiring adjustments to the fan operation to maintain optimal temperatures.
It is important to ensure that any modifications are properly designed and installed to avoid overheating issues.
7. Sensor and Control System: 
Modern vehicles are equipped with sensors and control systems that monitor the engine temperature and regulate the operation of the radiator fan accordingly.
Malfunctioning sensors or control units can lead to incorrect fan operation, causing either shorter or longer fan durations than necessary.
Effects of Extended Fan Operation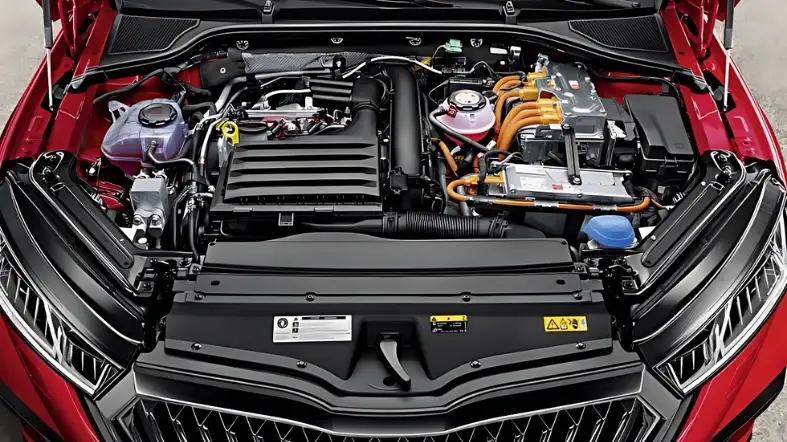 While fans are commonly used to cool down rooms and provide air circulation, there are several effects associated with their extended operation. Let's discuss these effects in detail:
1. Energy Consumption: 
Fans consume electricity to operate, and extended fan operation can result in increased energy consumption.
This can lead to higher electricity bills and contribute to overall energy consumption, which may have environmental implications.
2. Cost: 
As mentioned, prolonged fan operation can lead to increased energy usage, which translates to higher electricity bills.
It is essential to consider the financial impact of extended fan use, especially if fans are used continuously or in multiple rooms.
3. Comfort and Temperature Regulation: 
Fans are primarily used to create a cooling effect by circulating air, which helps to evaporate moisture from our skin, making us feel cooler.
Extended fan operation can provide continuous air circulation, improving comfort levels in warm environments.
However, fans do not actually lower the temperature in a room; they only create a perceived cooling effect by increasing evaporation.
4. Drying Effect: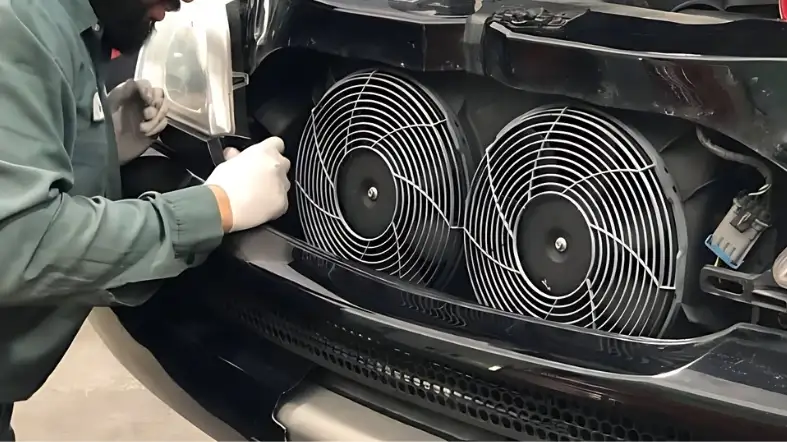 The constant air movement caused by extended fan operation can have a drying effect on the immediate surroundings.
This can lead to increased evaporation of moisture from the skin and respiratory passages, potentially causing dry skin, dry eyes, and dry throat in some individuals.
It is advisable to maintain proper hydration and use moisturizers if prolonged fan use causes discomfort.
5. Noise Pollution: 
Fans generate noise while in operation, and extended use can contribute to noise pollution, especially in quiet environments or during sleeping hours.
The noise generated by fans can disturb sleep patterns and affect overall well-being, particularly for individuals sensitive to sound disruptions.
6. Air Circulation: 
Fans help circulate air within a room, which can be beneficial in terms of reducing stagnant air, eliminating odors, and improving indoor air quality.
However, it is important to note that fans do not filter or purify the air, so they cannot remove pollutants or allergens from the environment.
7. Sustainability: 
Extended fan operation can impact sustainability efforts due to increased energy consumption.
Energy production often relies on non-renewable resources, which contribute to greenhouse gas emissions and climate change.
Considering alternative methods of cooling, such as natural ventilation or using energy-efficient cooling systems, can help reduce the environmental impact.
8. Maintenance and Longevity: 
Continuous fan operation can result in increased wear and tear on the fan system.
It is important to regularly clean and maintain fans to ensure optimal performance and longevity.
Neglecting maintenance can lead to decreased efficiency, increased noise, and potentially even fan malfunctions.
9. Air Conditioning Interaction: 
In some cases, extended fan operation may complement air conditioning systems.
By using fans alongside air conditioning, you can improve the distribution of cooled air and potentially reduce the reliance on air conditioning alone.
This can lead to energy savings by allowing you to set the air conditioner at a higher temperature while still maintaining comfort.
10. Psychological Perception: 
Lastly, the perception of extended fan operation can vary among individuals.
While some people find the constant airflow and noise comforting, others may find it distracting or irritating.
Personal preferences and sensitivities should be taken into account when deciding on the duration and intensity of fan use.
What are the consequences of Insufficient Fan Operation?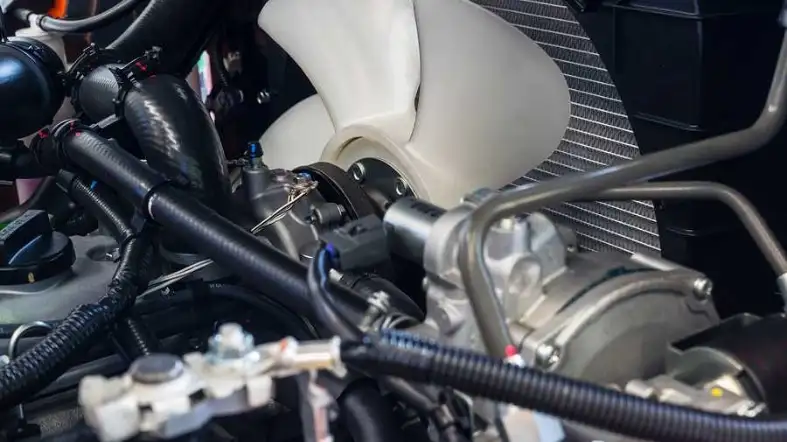 Insufficient fan operation can have several consequences, affecting various aspects of our lives and environments. Here are the details and points to consider:
1. Inadequate air circulation: 
When fans do not operate efficiently, they fail to circulate air effectively in a given space.
This can lead to stagnant air pockets, resulting in poor ventilation. In areas with high humidity or limited airflow, this can lead to discomfort, a stuffy atmosphere, and an increased risk of mold or mildew growth.
2. Reduced cooling capacity: 
Fans play a crucial role in cooling systems, be it in our homes, offices, or even electronic devices.
When fans don't function optimally, the cooling efficiency decreases.
This can result in elevated temperatures, especially in electronic devices like computers or gaming consoles, leading to overheating issues and potential damage to the internal components.
3. Increased energy consumption: 
Inefficient fans may struggle to provide the desired airflow, leading to longer operational hours.
As a result, energy consumption can rise significantly. Running fans for extended periods not only wastes electricity but also increases utility bills, contributing to unnecessary expenses.
4. Poor indoor air quality: 
Fans help to circulate and filter the air, removing dust, allergens, and pollutants.
When fans don't operate correctly, the filtration process is compromised, leading to a decline in indoor air quality.
This can have adverse effects on our health, particularly for individuals with respiratory conditions or allergies.
5. Decreased comfort levels: 
Fans are commonly used to improve personal comfort by creating a cooling breeze.
When fans are insufficiently operational, they fail to provide the desired air movement, resulting in reduced comfort levels.
This can be particularly noticeable during hot weather or in crowded spaces where airflow is essential for maintaining a comfortable environment.
6. Impaired productivity: 
In workplaces, insufficient fan operation can lead to decreased productivity among employees.
Uncomfortable working conditions due to poor airflow can make it difficult to focus, resulting in reduced concentration, lethargy, and decreased efficiency.
Adequate air circulation provided by fans is vital for maintaining a conducive work environment.
7. Potential health risks: 
In environments where cooling and ventilation are crucial, such as hospitals or elderly care facilities, insufficient fan operation can pose health risks.
Stagnant air can contribute to the spread of airborne illnesses, as well as discomfort for patients or residents who may already have compromised immune systems.
8. Equipment damage: 
In industrial settings or areas with sensitive equipment, inadequate fan operation can lead to equipment damage or failure.
Machinery that relies on proper cooling, such as engines or industrial processes, can overheat and suffer mechanical breakdowns if the cooling fans are not functioning optimally. This can result in costly repairs and production downtime.
FAQs
Is It Normal For The Radiator Fan To Run Continuously?
In most cases, the radiator fan should not run continuously.
It should cycle on and off as needed to regulate the engine temperature.
However, there are exceptions, such as some high-performance vehicles or modified cooling systems, where continuous fan operation might be intentional.
If you notice the fan running continuously and the engine temperature is within the normal range, it's advisable to have a professional inspect your cooling system.
How Can I Tell If My Radiator Fan Is Functioning Correctly?
There are a few signs that indicate your radiator fan is working properly.
Firstly, you should hear the fan spinning when the engine is hot or when the air conditioning is turned on.
Secondly, you can visually check if the fan is running by looking at it while the engine is on.
Additionally, if your engine temperature gauge stays within the normal range during various driving conditions, it's a good indication that the fan is doing its job.
Should The Radiator Fan Stay On While Driving?
Yes, the radiator fan should engage while you're driving, especially in situations where the engine needs extra cooling.
For example, when you're stuck in traffic or driving in hot weather, the fan may act to maintain the optimal engine temperature.
The duration of its operation will depend on the specific conditions and the design of your vehicle's cooling system.
Conclusion
When it comes to the question of how long the radiator fan should stay on, the answer depends on various factors.
There are instances where the fan may continue to run even after the engine has cooled down.
This can be due to residual heat or a malfunctioning cooling system. In such cases, it's advisable to have the fan checked by a professional to ensure there are no underlying issues.
It's important to note that modern vehicles are equipped with advanced cooling systems that are designed to regulate the engine temperature efficiently.