Rebuilding the engine is a common phenomenon for old cars. People often ask, "Can rebuilding an engine reset the mileage?" 
The counting of mileage is one of the most important pieces of information for both your engine and car. So, you must be well aware of them.
This article will answer your question. You will also learn many necessary factors about rebuilding your engine and resetting the mileage.
Does Rebuilding an Engine Reset the Mileage? 
No, rebuilding an engine can not reset the mileage. Rebuilding an engine works in removing it from the car and entirely disassembling it.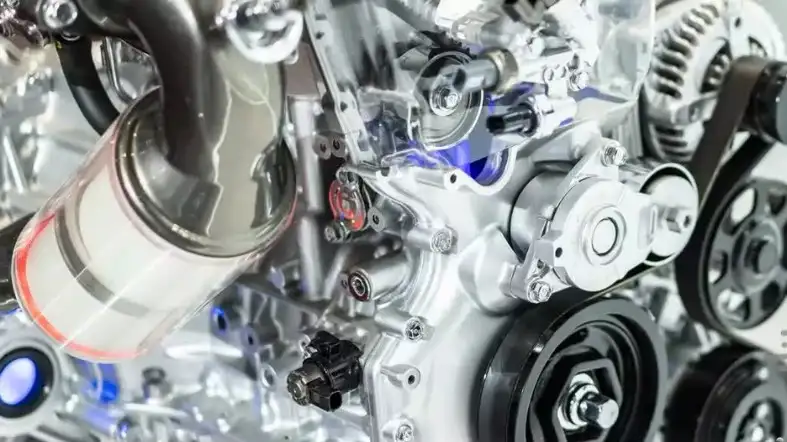 The engine will be cleaned, inspected, and any damaged parts will be replaced with new or refurbished replacement parts throughout this disassembly procedure.
You may rebuild your engine in different ways or several times, but it will not affect the mileage history.
This is due to the fact that your car's engine and odometer are two independent parts, and they maintain different processes.
Your car's engine can not influence the odometer, which measures the mileage of your car.
How to Reset the Mileage on Your Car
If you want to reset the mileage of your car, you will have to fix your odometer. An odometer is a built-in part of your car that keeps a record of how many miles you have driven it.
So resetting the odometer is equivalent to resetting your mileage. Then how do you do it? Let's see some ways below.
Resetting the instrumental cluster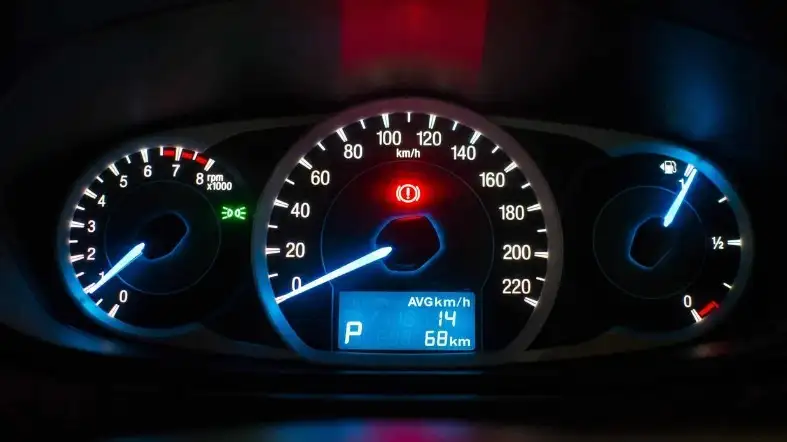 To reset it, insert the ignition key into the lock on the car's ignition. It should be in either the 0 or I position, depending on the situation.
Push and hold the reset knob. It is located near the fuel gauge on the instrument panel. Or try the reset button, which is located on the instrument panel, for a few seconds.
Replacing the instrument cluster
The vehicle mileage is shown on the instrument cluster, rather than on the car computer, by the majority of manufacturers.
When you change the instrument cluster with a fresh new one, the mileage on the odometer will reflect zero.
If you decide to replace your instrument cluster with a used instrument cluster from another car, the used instrument cluster will display the mileage from the original vehicle.
Transposing the miles from the previous instrument cluster into the new one before replacing it is the only legal method of replacing your instrument cluster
Manipulating The Knob.
This is the most straightforward method of manipulating the odometer. Determine the location of a knob on the instrument cluster.
This knob performs a variety of functions, including displaying the remaining fuel percentages and temperature measurements.
In an unexpected twist, if you're trying to figure out how to reset trip miles on a car, this knob can help you.
With this knob, you may reset your mileage by pressing and holding the knob for a few seconds; after the fuel economy indicator comes on, your odometer will be reset to zero.
Putting The Odometer Back Together.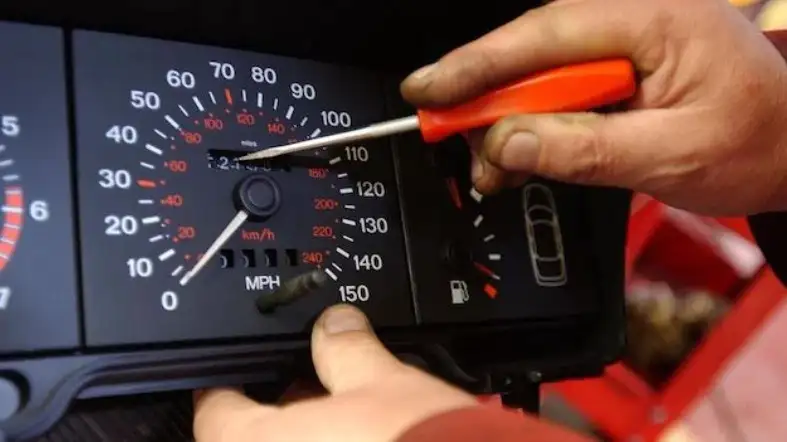 All you have to do is remove the instrument cluster and manually reset the mile readings with standard mechanic tools such as screwdrivers and pliers before reassembling it.
In any case, some vehicle manufacturers are aware of these ruses and have taken the precautionary step of installing a tamper-proof seal.
Because of this, it will be difficult to reset your odometer without being detected if your car is equipped with a tamper-proof seal.
If you have made up your mind to tamper with the odometer readings, be sure that the readings correspond to the remaining life of your vehicle.
FAQs about Rebuilding the Engine and Resetting Mileage
How Many Miles Can A Rebuilt Engine Travel Before It Needs Rebuilding?
If you perform the procedure correctly, it is possible that you will not have to worry about the motor in your automobile for a long time.
If an engine repair is performed correctly, it can last more than 100,000 miles!
Even simple tasks such as maintaining the vehicle and performing part of the necessary work on your own will help you retain your mileage.
Is Rebuilding An Engine Make It Last Longer?
A rebuilt engine will give you greater gas mileage than your old one and will produce fewer pollutants than your old engine.
Rebuilding engines also helps to reduce the amount of energy used in the processing of discarded engines and automobiles.
With proper maintenance, a remanufactured or rebuilt engine has the potential to last as long as a brand new car engine, if not longer.
Is A Rebuilt Engine As Good As A New One?
If done correctly, a remanufactured engine should be as good as a new one, and it should be covered by a one-year manufacturer's warranty.
Furthermore, it should be less expensive than a completely rebuilt engine in most cases.
What Could Reset My Mileage?
It may come as a surprise to you, but if you want to reset your car's odometer, you'll have to travel the extra mile.
You would have to start over from the beginning with the automotive manufacturing process.
Resetting the odometer is made possible through the replacement of various components such as the engine, transmission, suspension, brakes, alternator, wiring, and anything else you can think of.
How Long Do Rebuilt Engines Last?
When it comes to your engine, the most reliable thing you can do for it is to have it replaced and rebuilt, as opposed to having an old engine fixed.
In cars with rebuilt engines, you get more gas mileage and less pollution than in cars with old engines.
For at least a year or 12,000 miles at least, a rebuilt engine should run well.
Is It Good To Buy A Car That Has A Rebuilt Engine?
It is possible to make an engine that is very similar to one made by the company that makes it. Sometimes, a rebuilt engine can meet the same warranty standards as a new one.
Because of flood damage and major accidents, insurance companies will always be able to check the salvage title on a car.
When someone rebuilds an engine, the cars they make will likely be different from cars that have been salvaged.
Final Thoughts
Hopefully, You have got a satisfactory answer to the question, "Does rebuilding an engine reset the mileage?"
You can increase your car's efficiency by rebuilding its engine, but you cannot erase its mileage.
Sometimes you may need to reset your mileage in order to sell your car to a new user. In this case, you can follow the above instructions and reset the mileage reading without any problem.
You must also rebuild your engine to ensure your safety while driving and the smoothness of the processing of your car. Be punctual about it.