Do I Need An Engine Block Heater For Diesel?
Engine heaters are a great device for vehicles, especially with a diesel engine. Many people want to know, do I need an engine block heater for diesel?
To get the answer and the right time for using an engine block heater, jump into the article.
Do I Need An Engine Block Heater For Diesel?
It is not necessary to have an engine block heater for diesel engines, but it is recommended. A block heater warms up the engine before you start it, which can help to reduce wear and tear on the engine and increase fuel efficiency.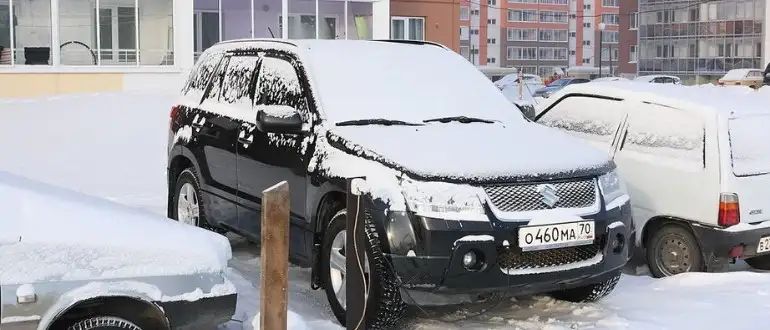 Let's explore details about the engine block heater and when you should use it.
What is an engine block heater?
Basically engine block heater is performing an amazing job of keeping your engine warm and nice.
In cold weather, when you try to start the engine, the oil fast move through the engine block to lubricate all the engine components to ensure a smooth starting.
If the temperature is -30° or lower, the oil thickness increases, and it becomes sticky. So the sticky oil is really difficult to pass in every part of your engine, which actually makes the starting difficult.
But the engine block heater blocks the engine at an ideal temperature so that the oil remains thin to easily lubricant all the moving parts of the engine.
As a result, you will get hassle-free starting in cold weather and avoid extra emissions and gas.
If you don't use an engine block heater in winter, it has a chance of getting stuck on the road due to sticky oil.
When You Should Use A Diesel Engine Block Heater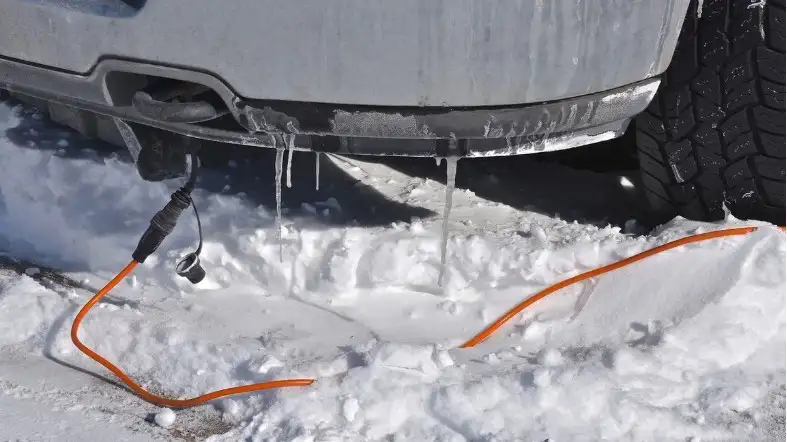 You need an en engine block heater to lock the engine in an optimal temperature to protect the engine. It helps to avoid engine damage and starting delay.
Depending on your region's temperature, you need to use a diesel engine block heater.
The time can vary depending on the temperature. Normally the temperature falls at night or early morning in winter.
A modern vehicle can start at a low temperature, including -30°C. But it puts more pressure on the engine to ensure effortless starting.
So it is better to use a block heater to extend your engine durability.
Normally you should use a diesel engine block heater when the temperature is near -15°C or lower.
A diesel engine is much sensitive to cold temperature, so you should plug in the engine block heater before the temperature drop.
 Now you can ask how long you should use the block heater, right? Well, you should plug the block heater for a maximum of 4 hours.
I guess two hours is enough to ensure a hassle-free starting. More than that can waste electricity. So depending on temperature, 2-4 hours is optimal for the diesel engine.
It's sufficient to keep your engine warm and fine even in extremely cold weather.
Types Of Engine Block Heaters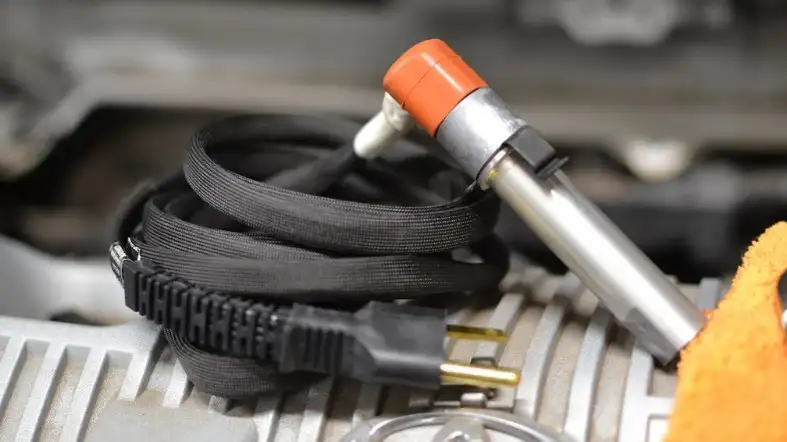 In the market, you will get different types of engine block heaters. Some block heater does exterior block, whereas some directly block the engine to lock temperature.
Other types can heat the fluids to avoid oil thickness and ensure a hassle-free start. Here we will talk about some engine block heaters types. So that you can buy the right one.
Circulating Pump block heater
This type of block heater comes with a circulating pump to work as an external tank heater. Circulating pump heater connects dual heater core hose and blocks engine drain.
So that it easily heats the engine coolant system to avoid oil thickness. The heated coolant is effectively discarding cold coolant via the engine block and radiator.
As a result, the lubricating process works smoothly as the coolant is at optimal temperature. You can easily start the engine with a circulating pump block heater and say goodbye to frozen hoses.
Freeze plug heater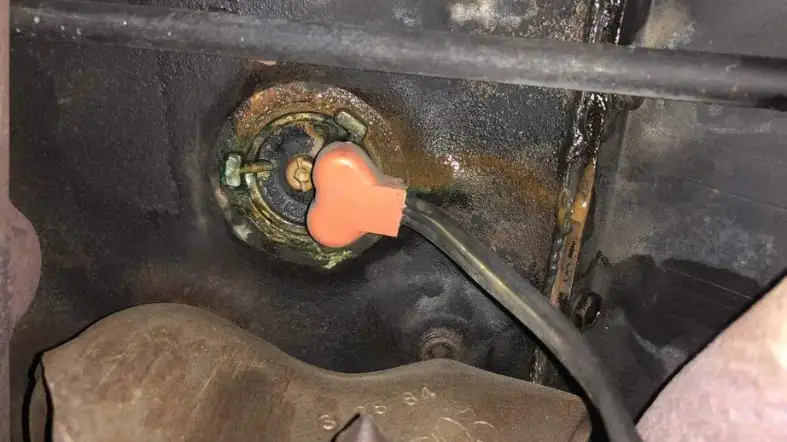 A freeze plug heater is a mostly used heater in diesel engines. It contains two parts: the heating element in the ports and a heater cord.
Actually heating element of this block heater may be already installed in your vehicle if you live in a cold climate area. In that case, you just need to buy the cord.
The heating element is responsible for heating the coolant in the diesel engine to avoid freeze.
The cord is working as a power supplier. You need to simply plug in the freeze plug heater to avoid freezing the engine.
One thing you should remember is that one end part of the cord should be connected to the heating element, and the other end needs to be plugged into an electrical port.
You should check the cord regularly to confirm whether the freeze block heater works well or not. Buy a block heater tester to check it carefully.
If your block heater has no power or not drawing power, that indicates a damaged cord. After plugging in the cord, you can also listen to the sound.
If your block heater is damaged, it will make a noise like water boiling. So the sound can also give you an alert about changing a freeze plug heater.
Magnetic engine Block Heater
Unlike freeze plug heater, this magnetic engine block heater is the rarely used heater in the market.
Yet it is an unpopular type, but it can effectively ensure starting even if you have no installed heating element.
Simply connect this block heater to the oil pan or intake manifold and see the magic. It will heat the oil and resolve the freezing issues.
A magnetic engine block heater can also resolve pipes blocks or small engines block.
Final verdict
Hopefully, you get your answer on do I need an engine block heater for diesel? The ultimate answer is yes.
You must need an engine block heater for the winter season. It will protect the engine and keep the oil thin to run the vehicle smoothly at any temperature.
Otherwise, you have a high risk of facing starting issues in the morning or middle of the journey. Even it can decrease the lifespan of your valuable engine. So don't take risks with your favorite car.