Can Lucas Oil Damage Your Engine?
As a car owner, you want to protect your engine and make it last as long as possible. Lucas Oil is a brand that claims to improve engine performance and protection.
However, there are concerns that using Lucas Oil might cause more harm than good.
Today, we will explore this question and provide you with the information you need to decide whether or not to use Lucas Oil in your car.
Can Lucas Oil Damage Your Engine?
Lucas Oil additives are designed to improve engine performance and reduce wear. When used according to instructions, they should not damage your engine. However, using too much can cause issues, so it's important to follow the recommended dosage.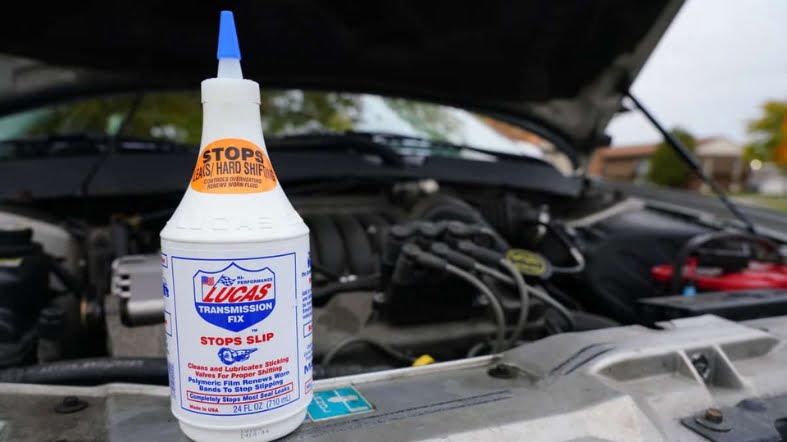 The American-made engine oil additive claims to improve performance, reduce wear and tear, and prolong engine life. 
Some skeptics have raised concerns about the potential negative effects of using Lucas Oil on engines.
Lucas Oil vs. conventional motor oil: Which is better for your engine?
Choosing the right motor oil can be a confusing and overwhelming task for vehicle owners.
With a vast variety of brands and types of oil available in the market, it's essential to understand the differences between them to make an informed decision.
When it comes to choosing between Lucas Oil and conventional motor oil, there are several factors to consider. Let's dive into the details to help you make the best choice for your engine.
Composition
Conventional motor oil is made from crude oil that undergoes refining and processing. It contains a mix of base oils, additives, and detergents. 
In contrast, Lucas Oil is a synthetic oil that's specially formulated to provide enhanced lubrication, better wear protection, and improved engine performance. 
It contains a blend of synthetic base oils and a unique additive package.
Viscosity
Viscosity is a crucial factor to consider when choosing motor oil. It refers to the thickness or resistance of the oil to flow. 
Conventional motor oil typically has a higher viscosity than Lucas Oil, making it less efficient in extreme temperatures. 
Lucas Oil, on the other hand, has a more consistent viscosity, which provides better protection in both hot and cold weather.
Performance
Lucas Oil has several advantages over conventional motor oil when it comes to performance. It offers better wear protection, increased horsepower, improved fuel efficiency, and reduced engine noise. 
It also has a longer lifespan, which means you'll need to change it less frequently than conventional oil.
Price
Price is always a factor when it comes to purchasing any product. In general, Lucas Oil is more expensive than conventional motor oil. 
However, the cost difference may be offset by the longer lifespan and better performance of Lucas Oil.
How to choose the right engine oil for your vehicle: Factors to consider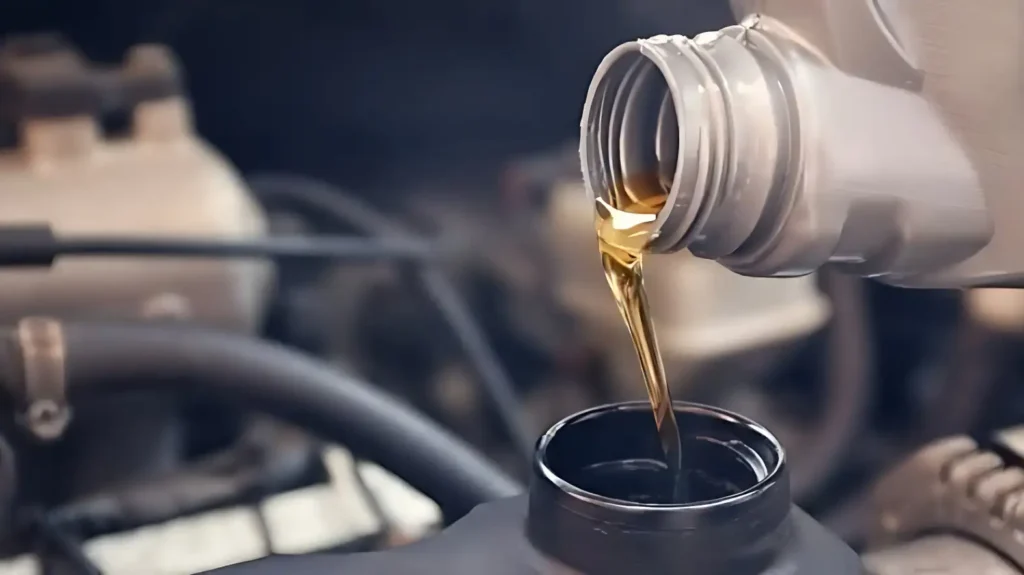 Here we will discuss some factors to consider when choosing the right engine oil for your vehicle.
Consider the Viscosity
Viscosity is one of the essential factors to consider when choosing the right engine oil for your vehicle. 
Viscosity refers to the oil's resistance to flow and its ability to lubricate engine parts at different temperatures. 
The SAE, or Society of Automotive Engineers, has created a system to rate engine oils based on their viscosity or how they resist flow. 
The arcane and labyrinthine system used to rate engine oils is truly a feat of perplexity.
The confounding nature of the two numbers assigned to each oil, such as the puzzling 5W-30 or the inscrutable 10W-40, is enough to boggle even the most seasoned mechanic's mind. 
The first of these enigmatic numerals purportedly indicates the oil's viscosity at low temperatures, while the second number is said to reveal its viscosity at high temperatures.
Additives
Additives are chemicals that are added to engine oils to improve their performance and protection capabilities.
Additives can help reduce friction, prevent corrosion, and clean engine parts. 
The type and amount of additives in engine oils can vary significantly between brands and types of oils. 
When choosing the right engine oil for your vehicle, it's important to consider the additives that are suitable for your driving conditions and the manufacturer's recommendations.
Type of Oil
There are different types of engine oils available in the market, such as synthetic, conventional, and high-mileage oils. 
Synthetic oils are made from artificially engineered compounds that offer superior performance and protection than conventional oils. 
Conventional oils are made from crude oil and are less expensive than synthetic oils. High-mileage oils are specially designed for older vehicles that have high mileage.
When choosing the right engine oil for your vehicle, consider the type of oil that is recommended by the manufacturer and suitable for your driving conditions.
Certification
When choosing the right engine oil for your vehicle, it's essential to look for certification labels such as the API (American Petroleum Institute) certification mark and the ILSAC (International Lubricants Standardization and Approval Committee) starburst symbol. 
These certification labels indicate that the oil has been tested and meets the industry's performance standards.
Choosing an oil that is certified can help ensure that your engine is protected and performs at its best.
FAQ
What Is Lucas Oil, And What Does It Do?
Lucas Oil is a brand of automotive lubricants and additives that are designed to protect and enhance the performance of various components in your vehicle's engine. 
Lucas Oil products can help to reduce friction, prevent wear and tear, and improve fuel efficiency.
Can Lucas Oil Damage My Engine?
No, Lucas Oil products are specifically designed to provide superior protection and performance for your engine. 
As long as you follow the manufacturer's instructions and use the correct type and amount of Lucas Oil product for your vehicle, it should not cause any damage to your engine.
What Are The Benefits Of Using Lucas Oil In My Engine?
Lucas Oil has the potential to confer manifold advantages to your engine, including but not limited to an amelioration in fuel efficiency, abatement of engine attrition, an augmentation in horsepower and torque, as well as a protraction in the engine's life expectancy.
Additionally, Lucas Oil products can help to prevent oil leaks, reduce engine noise and vibration, and provide better protection against rust and corrosion.
How Often Should I Use Lucas Oil In My Engine?
The frequency of Lucas Oil use will depend on the specific product you are using and the recommendations of the manufacturer. 
Some Lucas Oil products, such as their engine oils, should be changed every 3,000 to 5,000 miles or as recommended by your vehicle's manufacturer. 
Other products, such as their fuel system additives, may be used every time you fill up your gas tank.
Can I Use Lucas Oil In Any Type Of Engine?
Lucas Oil offers a wide range of products that are designed to work with different types of engines, including gasoline, diesel, and even two-cycle engines.
It is of paramount importance to exercise prudence when selecting the appropriate product for your engine and to fastidiously adhere to the guidelines and instructions provided by the manufacturer.
Is Lucas Oil More Expensive Than Other Brands?
The cost of Lucas Oil products will vary depending on the specific product and the retailer you purchase it from. 
However, in general, Lucas Oil products are competitively priced compared to other high-quality automotive lubricants and additives.
Can I Mix Lucas Oil With Other Brands Of Oil Or Additives?
It is generally not recommended to mix different brands of engine oils or additives, including Lucas Oil. 
Mixing products can cause unpredictable reactions and may affect the performance and protection of your engine. 
If you want to switch to Lucas Oil or another brand of engine oil or additive, it is best to perform an oil change and start fresh with the new product.
Conclusion
There is no evidence to suggest that Lucas Oil can damage your engine when used correctly and according to the manufacturer's instructions. 
As with any automotive product, it is important to choose the right type and follow the recommended usage guidelines. 
By doing so, you can enjoy the many benefits that Lucas Oil has to offer, including improved fuel efficiency, reduced wear and tear, and extended engine life.