Unfortunately, the federal government does not require gasoline quality checks, and most tests are only done once a year, if at all. So, it is very obvious that you may fill in your car with bad gas!
It may as well become hard to tell what problems the bad gas is creating and whether there will be any check engine light or not.
Can Bad Gas Cause Check Engine Light To Come On?
Yes, bad gas can sometimes cause the check engine light to come on. It's better to bring the vehicle to any professionals for the code to be read. If the poor gas is the source of your indicator light, filling in one or two tanks of good gas will automatically turn it off.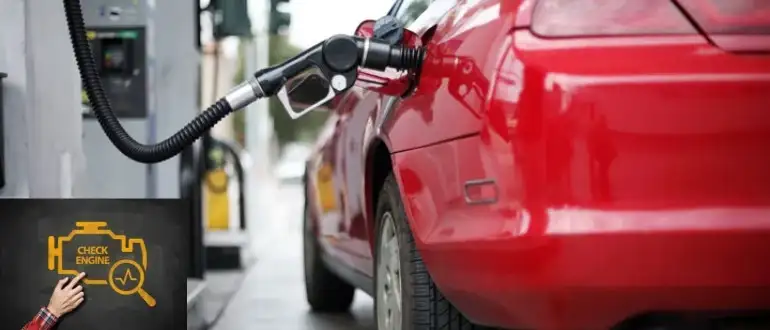 What is bad gas?
The term "bad gas" refers to the type of gas that doesn't burn as well (or doesn't burn at all) as most other types of gas.
Combustion from burning gases is used to power automobiles and other motorized transportation devices. 
If your car has bad gas, there won't be enough combustion and thus the car engine will suffer various problems and long-lasting damages as well.
Effects of bad gas on your car:
As the check engine light may not always pop up, it's better to know about the effects of bad gas on cars. Thus, you will be able to solve the problem early and protect your car engine from aggravating damages.
1. Reduced Engine Efficiency: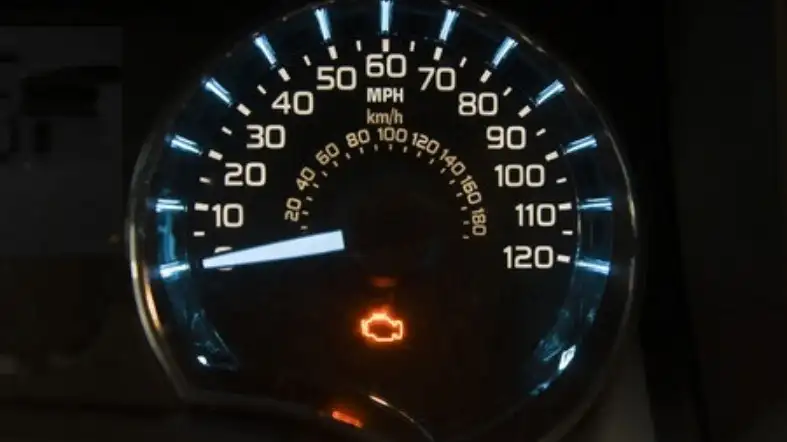 The number of miles you'll get out of a tank of gas isn't always predictable. Yet, you will still have some idea about how your car does in ordinary situations. 
Reduced fuel efficiency is a possible sign of poor gas. The burning gas leads to combustion that runs the vehicle.
If the gas is of bad quality, it will burn poorly leading to bad combustion. Thus, the vehicle will not run well.
So, if the gas in your vehicle doesn't burn well, the fuel efficiency will collapse suddenly. 
2. Lack of acceleration:
Your vehicle's ability to accelerate quickly can be affected directly by the quality of the gas you're using. When you want to go faster, you need to consume more gas and more combustion to make it happen.
You may observe variable levels of power inside a single tank of gas if any part of the gas is of worse quality than the rest. So, acceleration might be adversely affected by bad gas.
When taking a new or used automobile for a test drive, it is critical to evaluate the car's ability to accelerate.
While your car's performance may degrade over time, any significant shifts in it might be a sign of dirty gas.
To summarize, to test whether a new tank of petrol fixes your acceleration issue, try a different gas station.
3. Gear Shifting Delay: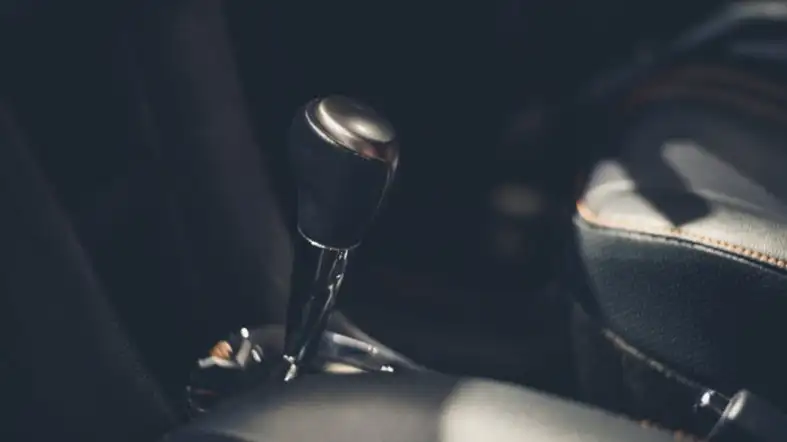 You don't want your automobile to automatically shift gears if you have a manual transmission. In the event of jerky or sluggish shifting, you should seek transmission repair.
Sputtering and sometimes even involuntary gear changing may indicate that your gas quality is poor.
Gear shifts may not be possible if gas is tampered with; watered down or even poured into the tank after lying around for too long.
Molecule-by-molecular separation of stale gas plays a role here. This leads to evaporation or uneven distribution of highly flammable molecules in the gas.
As a result of this separation, fuel economy and engine response are both negatively impacted.
4. Check engine light:
The check engine light of every car is notoriously hard to figure out. To find out what your check engine light is attempting to say, look at some other lights on the light dashboard.
You can also get a free check engine report at any car repair shop.
If you suspect that the faulty gas is the cause for the check engine light, consider switching to another filling station in the future.
In this case, the light will go out when you fill in a few tanks of fresh, high-quality gas in your car.
So What Are The Signs Of Bad Gas: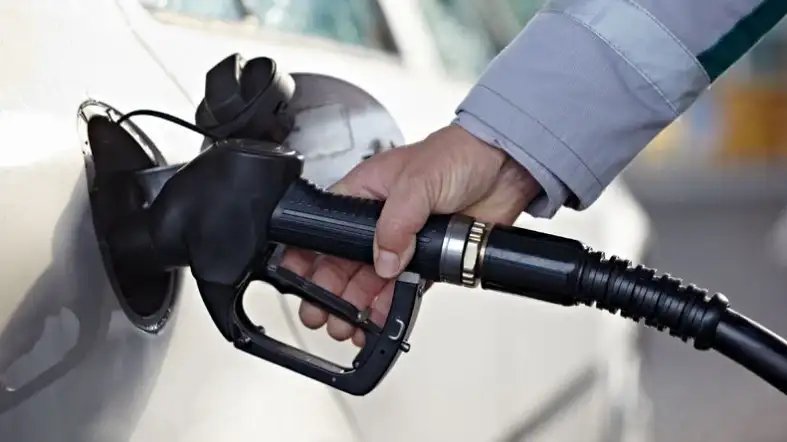 When you fill in your vehicle's tank using unfairly bad gas, the engine will start to show some signs as soon as the gas reaches the engine.
You may notice minor to major issues, which will vary based on the car engine type.
But, according to The Association for Convenience & Fuel Retailing, NACS, the common signs are:
Starting up the engine becomes difficult.
Idling in a rough manner
Pinging and stuttering noises all over the engine
Illumination of the check engine light
Fuel efficiency will be reduced over a short period of time
Emissions will increase very fast
Stalling of the engine is also common
Avoid bad gas:
NACS recommends using the right octane for your vehicle. Always avoid the usage of old gas, and always purchase gas from one of the reputable stations in order to avoid poor gas.
There are a few gas scams behind the bad gas issue. 
One of which involves shady gas vendors altering the mixing proportions of mid-range gas. This is how they generate more lucrative blends that are heavy on ordinary gas and significantly lighter on premium type gas.
But the most usual fraud is to simply fill the subterranean 'premium,' or to use lower-octane fuel in several hundred gallons to dilute it. "It's a tricky con to spot.
Even if the gasoline dealers are truthful, wholesalers supplying lower octane fuel can defraud them.
So, fill in your car only from the trusted stations and keep a truck how your car is doing if you notice anything unusual.
Final Thoughts:
Though a faulty oxygen sensor is a primary cause that makes the check engine light come on, bad gas may become a serious issue as well. So, it may very often turn on the check engine light.
Side by side of the light, you will also notice other signs of bad gas, as described above.
So, you should always keep your eyes out and get the code read as soon as possible. Running on a bad gad may as well harm the integrity of your vehicle.