Frustration is inevitable when your Honda CR-V has occasional starting issues. However, this might be quite risky if it happens while driving.
The possible culprits behind this issue include a broken power switch, malfunctioning sensors, or a low battery.
You to troubleshoot these issues for detection. Here you will need knowledge of both the automobile's electrical as well as mechanical components.
To that end, this article will address the possible reasons for a Honda CRV's sporadic starting issues. It also talks about their possible fixes briefly.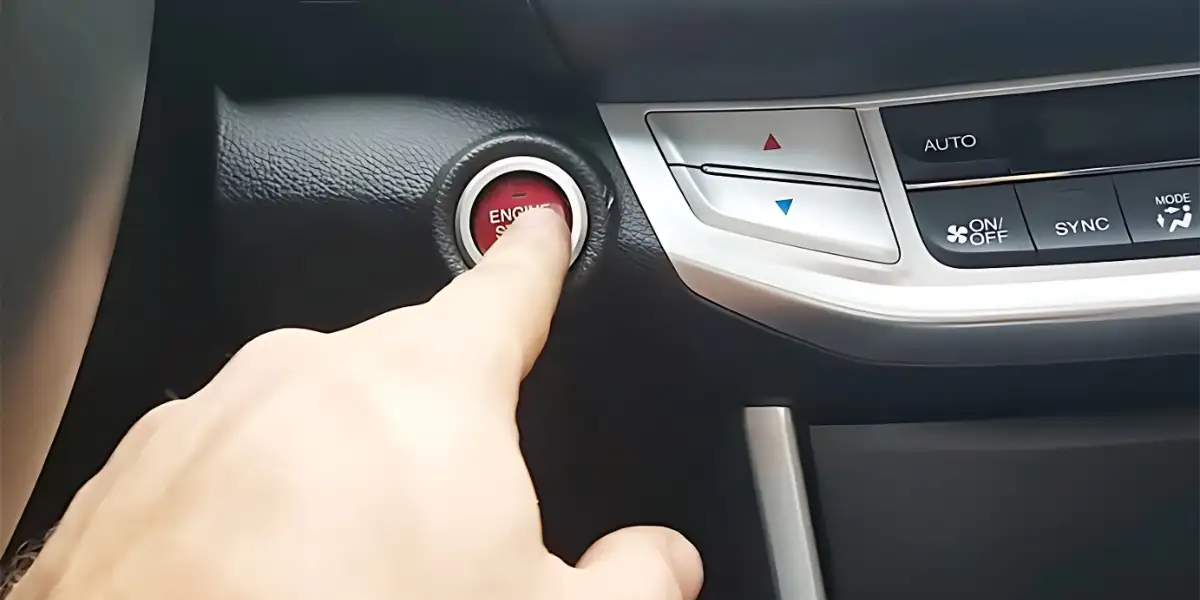 Reasons for Honda CRV Intermittent Starting Problems:
If your car has an intermittent starting issue, you ought to consider all of the possible causes.
So, before shelling out cash to replace parts that aren't malfunctioning, know about potential sources of trouble:
Faulty/Bad Relays:
When an automobile's electronic parts stop functioning properly, we often feel the urge to replace them as quickly as possible.
Swapping out that element is what we think will fix their problem right away. But to our surprise in most cases, the electronic parts are super okay.
Rather, there is a bad and inoperative relay behind all these non-working electrical systems.
You can replace it with a lot less out-of-pocket than, say, a new fuel pump or starter.
So, we recommend that you lend it a look before pouring down cash for new components.
Depleted Batteries:
A broad range of strange mechanical problems seems to crop up once your vehicle's battery approaches its final days.
It contributes to the vehicle's erratic performance. It even occasionally gives rise to some odd electrical concerns as well.
For instance, the warning indicators may come on and off at inconvenient times. The electrical systems may even cease to function as they should.
Poor Ground Points:
The vast majority of car owners won't even bother to inspect their car's ground points unless something electrical goes wrong.
However, we advise you strongly to inspect them frequently. These parts are subjected to a broad spectrum of vibrations, stress, and sometimes even moisture.
So, it is normal for them to rust or come loose over time.
Not to be overlooked, the bad ground points are a frequent source of intermittent starting problems as well.
Faulty Battery Connection:
The effects of vibration, exposure to harsh weather, or simple wear and tear on the battery connections become apparent at some point.
Therefore, the terminals end up being defective or unfastened. So, it has the potential to bring about Honda CRV intermittent starting problems.
Fuel injectors and/or filter clogging: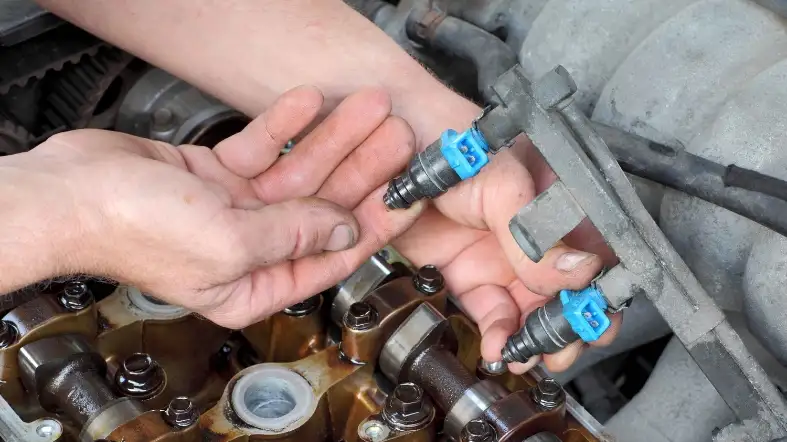 To keep your car running smoothly, there is a lot more in your vehicle than just the oil filter or oil that needs change regularly.
To be precise, the filters in need of regular swap include air filters, fuel filters, and cabin filters.
It's even common to come across a vehicle with its initial fuel filter despite being in use for ten years or more.
But you cannot expect them to run smoothly across this long period.
It's perhaps that your engine has a blocked fuel filter, which is preventing fuel from reaching the engine.
So, you are having trouble starting occasionally! While you're at it, we want to tell you that the fuel injectors could use a good cleaning to run smoothly and longer.
Inoperative/bad starter:
Due to popular belief, newcomers tend to point fingers at the starter for starting difficulties.
Don't do this every time their car has a temporary starting issue. Just know that it is essential for getting the motor going. But, stop in and back to it later.
However, don't go on and settle on swapping out the engine's starter. You should investigate the possibility of a faulty grounding first. Then go check for a faulty relay, or blown fuses.
We recommend a close inspection of the starter if you experience strange noises every time you push in the key and twist.
Subpar Immobilizer:
Immobilizers have been a piece of standard equipment in vehicles for quite some time now.
It is used to keep the automobile from starting with all or any keys. If the immobilizer goes bad, the car will no longer start with the key in the ignition.
Although this problem does not occur randomly, it could happen occasionally.
Ignition switch failure: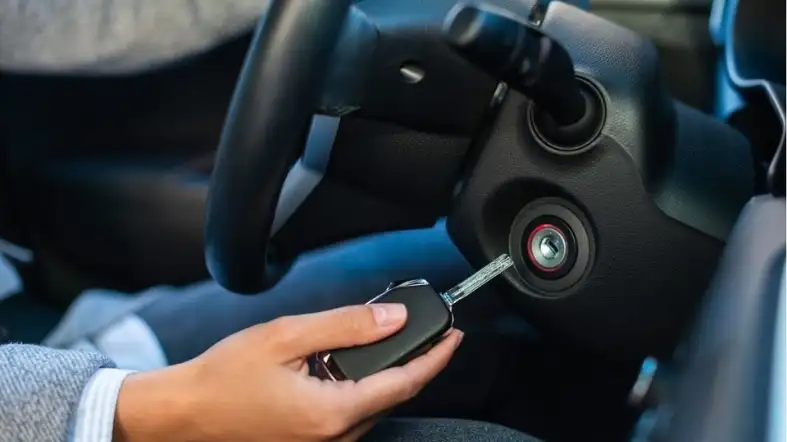 A faulty ignition switch could be behind the starting issues. But it can affect the functionality of other electronic parts of the vehicle.
It can even affect the sun visor lights, the steering wheel buttons, or the horn.
All of this might appear completely irrelevant to the situation at hand, yet you'll be shocked to learn that it's accurate.
Defective ignition coils:
Spark plugs require a piece of technology called an ignition coil to fire. In turn, the spark plugs then generate the spark required to ignite the fuel.
These coils tend to break down after a particular amount due to normal wear and tear. So, checking them out is essential.
In some cases, warning lights appear on the dashboard if there is something wrong with either the spark plugs or ignition coils.
A diagnostic check may reveal an associated error code with the illuminated warning light.
Malfunctioning Key Fob:
Over the course of the past twenty years or so, we all have probably observed that automobile keys are a lot more than just keys.
The reason behind this is the incorporation of electronics within them. Keys employ these electronic parts to interact with the car's immobilizer.
Fundamentally, a malfunctioning key fob might cause either intermittent starting problem.
It can even lead to a complete inability to start. If you drop something heavy on the key fob or just drop the fob itself, troubles could ensue soon. Perhaps this is what's causing all of the issues you are experiencing.
Rotating-sensor failure at the crankshaft:
This constitutes another typical cause of starting problems. The sensor in question is frequently subjected to high temperatures. So, the extremities can eventually degrade and damage it.
The function of this component is to keep track of the position of the engine's crankshaft.
And then update it constantly to the electronic control unit about. Without this data, the ECU cannot start at the right time or transmit fuel properly.
So, this mismatch ends up preventing the engine from operating normally.
Electronic steering lock failure:
This occurs when the ignition switch is a push button rather than the traditional barrel.
With this sort of vehicle, while kicking on and off the engine, you have also noticed the click that originates in the steering wheel area.
That click comes from the electromechanical lock on the steering wheel. In the early stages of its failure, this part doesn't detach reliably.
If this happens, the electronic control unit will prevent the engine from starting.
Fuel pump failure:
The job of the fuel pump—which, if you pay attention, the name itself tells you—is to supply/deliver fuel to the engine.
This can also break down over time, and when it does, there is typically no prior warning. It will suddenly become inoperable, leaving you in a helpless state.
On the other hand, in some unusual circumstances, it will show signs. You are likely to notice the fuel pump producing peculiar sounds and then it will fail.
However, just like before, don't go for a swap-out directly. Investigate and double-check the other major possibilities.
Look out for a faulty grounding, faulty relays, or blown fuses before you swap out the fuel pump.
FAQs about Honda CRV intermittent starting problems:
Q. Can A Bad Alternator Lead To Honda CRV's Intermittent Starting Problem?
A: It has nothing to do with the starting difficulties directly.
However, it can indirectly cause the intermittent starting problem in your Honda CRV.
For instance, if it fails to provide the electrical system with the needed power, battery drainage is an imminent possibility.
So, it would cause the starting issues in turn.
q. What To Do When My CRV Intermittently Fails To Start?
A: Well, there is not much that you can do except try some DIY tricks.
Checking the connection and batter along with jump-starting may help. If it doesn't, seeking professional help is the most ideal deal.
q. Can My Honda CRV Have Intermittent Starting Problems Due To Extreme Temperatures?
A: Yes, extreme temperatures, both cold and hot can lead to serious engine and starting difficulties.
Extreme cold environment hurts the battery most leading to a whole bunch of issues inter alia power shortage.
In extremely hot temperatures, your CRV may experience overheating.
It can lead to vaporization, and malfunctioning electrical connections too.
Q. How Much Should I Expect To Pay To Fix A Honda CRV Trouble Starting?
A: The price range for these repairs can vary greatly.
On average, you can expect to pay anywhere from $100 to $500 for a starter motor replacement, depending on the quality of the part and labor costs.
Battery replacement costs can range from $100 to $200. Ignition switch replacement can cost around $200 to $400, including labor. 
Final Words:
Honda CRV intermittent starting problems aren't at all alien to the owners. In fact, it may happen to a newly bought vehicle.
That being said, you should always opt to guarantee that your vehicles always run smoothly and safely. The best way to ensure that is to identify and eliminate any potential causes of the trouble that exists.
Timely fixes can, of course, help you save a lot of time and money. Most importantly, it's the only way forward to ensure your safety as well!