Car fans who want more power have been convinced to upgrade their carburetors.
But it's not clear whether a bigger carburetor really gives the engine greater power. We'll discuss this topic in this blog post and answer your query.
Does A Bigger Carburetor Mean More Power?
No, a bigger carburetor doesn't necessarily mean more power. The carburetor must match the engine's size and airflow requirements for optimal performance.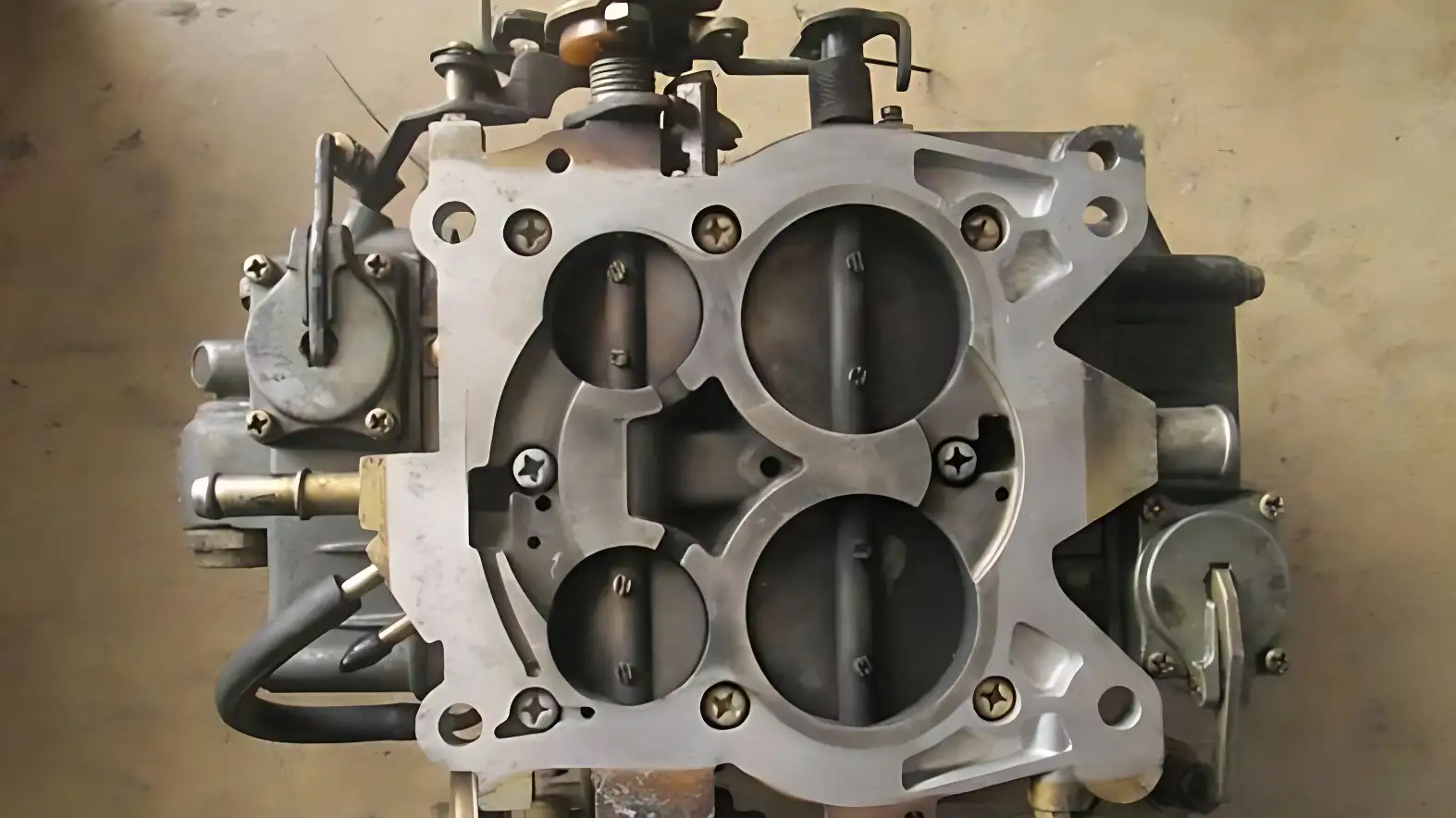 An oversized carburetor can result in poor fuel economy and reduced power.
How Does A Carburetor Affect An Engine's Performance?
The performance of an engine can be affected by the carburetor in several ways:
Fuel Economy
The carburetor's determining fuel and air mixture can also impact the engine's fuel economy.
A properly tuned carburetor can help the engine operate at peak efficiency, leading to better fuel economy.
Power Output
The amount of fuel and air mixture the carburetor allows into the engine affects the power it produces.
If the carburetor is not delivering the right amount of fuel and air mixture, it can cause the engine to run lean or rich, impacting the engine's performance.
Airflow: 
The carburetor's design also affects the airflow that enters the engine.
A carburetor with a larger diameter can allow more air to enter, increasing the engine's horsepower.
However, maintaining the ideal fuel-to-air ratio may also require more fuel.
Altitude: 
The carburetor's impact on an engine's performance is more pronounced at higher altitudes.
A properly calibrated carburetor can adjust the fuel-to-air ratio to compensate for this and maintain optimal performance.
Cold starts: 
The carburetor's choke valve can help with cold starts. When the engine is cold, the choke valve restricts the airflow to the engine, which creates a richer fuel-to-air mixture.
This helps the engine start more easily and run smoothly until it warms up.
Tuning:
The carburetor needs to be tuned periodically to ensure optimal performance.
Tuning involves adjusting the carburetor's components to deliver the right fuel-to-air ratio for the engine's requirements.
Proper tuning can improve fuel efficiency, power output, and engine performance.
Choosing the Right Carburetor Size for Your Engine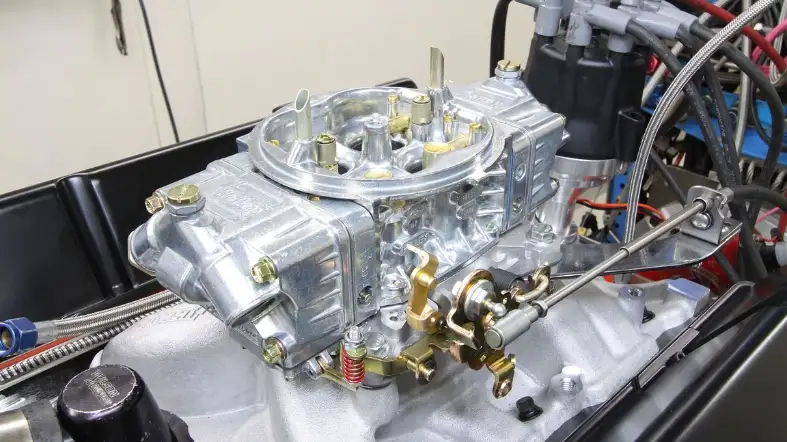 Here are the key factors to consider when selecting a carburetor size for your engine:
Engine size and type
The engine size and type are the first factors to consider when choosing a carburetor size.
The carburetor must be sized appropriately to match the engine's displacement and intended use.
A smaller engine with lower horsepower output will require a smaller carburetor than a larger, more powerful engine.
Intended use
The intended use of the engine is another critical factor to consider. An engine used for racing or high-performance applications will require a larger carburetor to deliver the necessary fuel and air mixture for maximum power output.
Conversely, an engine used for street driving or light-duty applications may require a smaller carburetor for better fuel efficiency and smoother operation.
Carburetor style
The most common carburetor sizes are two and four barrels. Four-barrel carburetors provide more precise fuel measurement in high-performance settings.
Carburetors with two barrels are great for those who want to save money or don't need a lot of power but still enjoy driving.
CFM rating
CFM, or cubic feet per minute, measures the carburetor's airflow capacity.
Choosing a carburetor with the appropriate CFM rating for your engine is crucial for optimal performance. 
If the CFM rating is too high, the engine may receive too much fuel and air mixture, causing rich running and poor fuel economy.
Altitude and climate
Altitude and climate can also impact carburetor sizing.
Engines operating at higher altitudes or in colder climates will require a larger carburetor to compensate for thinner air and reduced oxygen content.
Fuel type
The type of fuel used in your engine can also impact carburetor sizing.
Carburetors designed for gasoline may not be suitable for alternative fuels such as ethanol or methanol, which may require larger or specialized carburetors to deliver the necessary fuel and air mixture.
Tuning
Tuning the carburetor is crucial for optimal engine performance.
Carburetor tuning involves adjusting the air-fuel mixture, idle speed, and other settings to ensure the engine runs smoothly and efficiently.
Tips for Getting More Power from Your Engine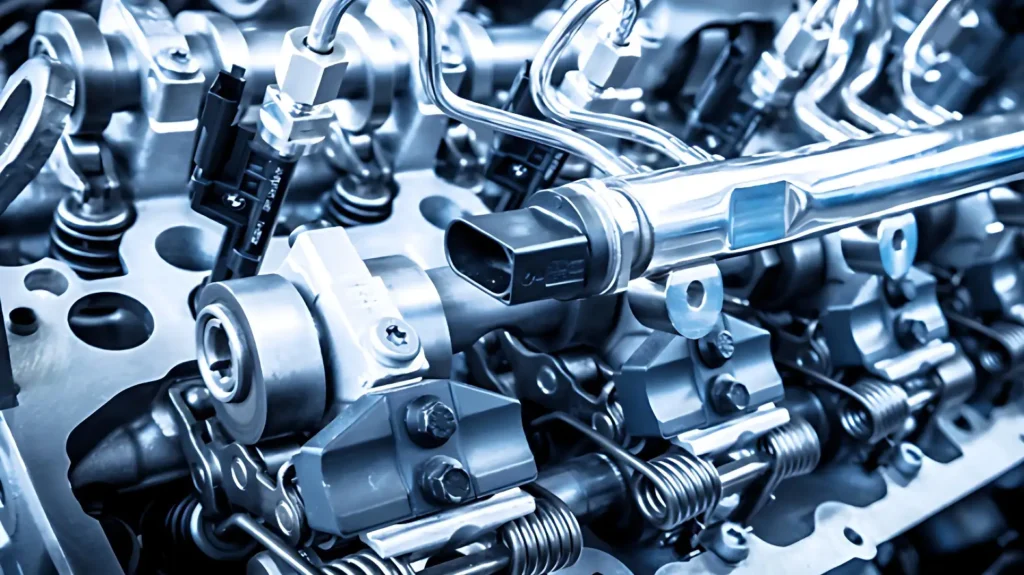 Here are tips for getting more power from your engine:
Upgrade the Air Intake System
You can get more power out of your engine by upgrading the air intake system. It is cheap and quick.
You can expect a high-flow air filter, a larger air intake pipe, and a heat shield in a high-performance air intake system .
This prevents air intake from being heated by the engine.
This allows more air to flow into the engine, improving combustion and increasing power.
Install a Performance Exhaust System
Installing a performance exhaust system can improve the engine's efficiency by reducing back pressure and improving exhaust flow.
So the engine breathes more easily, leading to improved performance.
Replace the Engine's Computer
Replacing the engine's computer with a performance-tuned model can help optimize the engine's power output.
A performance computer can adjust fuel and ignition timing to maximize power while ensuring the engine runs safely and efficiently. 
This can be particularly effective for engines modified with other performance parts.
Upgrade the Fuel System
Upgrading the fuel system gives the engine fuel to produce additional power.
Installing high-performance fuel injectors, upgrading the fuel pump, and checking the fuel pressure regulator are examples. 
High-performance fuel systems increase throttle response and engine performance.
Increase Engine Compression
Increasing the engine's compression ratio can help improve power output. Upgrade the engine's pistons and cylinder heads or install a supercharged or turbocharger.
However, increasing the compression ratio might raise the risk of detonation or engine damage; therefore, it should be done cautiously.
Install a Nitrous Oxide System
A nitrous oxide system can significantly boost power output for a short period.
One should use caution when installing and using it, as it can also pose a danger if not done correctly.
Nitrous oxide injection adds a large amount of oxygen to the combustion process. It allows for more fuel to be burned, producing greater power.
Upgrade the Engine Internals
Upgrades to the camshaft, valve springs, and connecting rods can boost engine performance.
This procedure is more expensive and complicated but boosts power output.
Upgrading the engine internals can also help improve the engine's reliability and longevity, particularly if other performance modifications have been made.
Frequently Asked Questions
How Will A Larger Carburetor Benefit My Engine?
It depends on your engine's current setup and your driving goals.
If your engine is already running at maximum efficiency with its current carburetor, swapping to a larger one may not offer much improvement.
Can A Larger Carburetor Improve Throttle Response?
In some cases, yes. A larger carburetor can allow more air and fuel to enter the engine more quickly, which can result in improved throttle response.
However, as with overall power output, proper calibration is key.
Will A Larger Carburetor Impact Fuel Efficiency?
Possibly. A larger carburetor can allow more fuel into the engine, which can result in lower fuel efficiency if not tuned properly.
Are There Any Downsides To Installing A Larger Carburetor?
Yes, there can be. In addition to potential decreases in fuel efficiency and overall performance if not properly tuned, a larger carburetor can also be more expensive and may require additional modifications to your engine or fuel system to work properly.
Wrap Up
While a bigger carburetor may increase airflow and fuel delivery to the engine, it may not always translate into more power.
It's crucial to understand the engine's requirements and choose a carburetor appropriate for its size and type.